Paper pinwheels are an easy DIY paper craft. Grouped together, they're perfect for party decor, a photo backdrop, and can be strung together in a garland.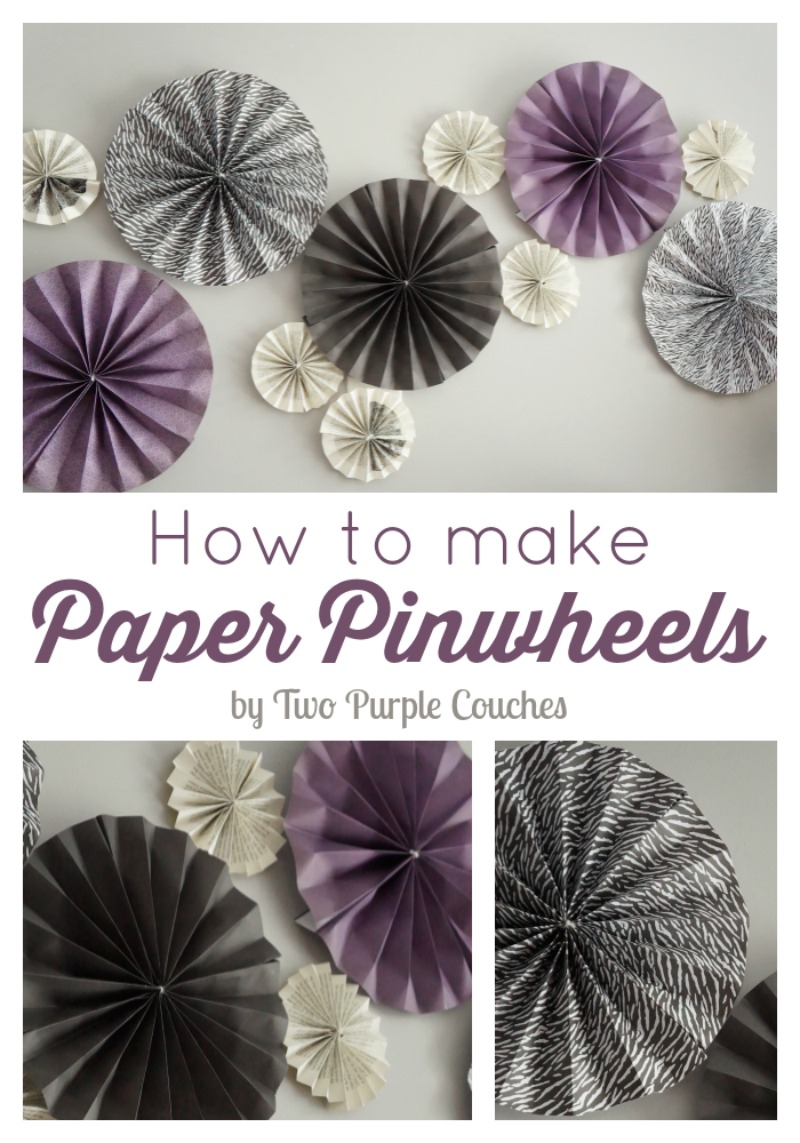 Paper pinwheels, also known as paper rosettes or paper fans, are so versatile when it comes to home and party decor. And the best part is that they're an easy craft you can make yourself! Keep reading for a simple tutorial on how to make these paper pinwheels.
This post contains some affiliate links for your convenience. Click here to read my full disclosure policy. 
How to make paper pinwheels:
Materials Needed:
Sheets of paper

You can use any kind you like; patterned paper, construction paper, book pages, etc.

Stapler (or yarn)
Paint brush or foam spouncer
Paper board (like an empty cereal box)
Tutorial:
Step 1: Select your paper and size you want. Larger pages = larger pinwheels. Just be sure your paper is square. If you want coordinating pinwheels, large pads of scrapbooking or designer paper are a great choice. Begin by folding each piece of paper accordion-style, making each fold the same size, or at least as close as possible. You can cut away any extra paper with a paper trimmer.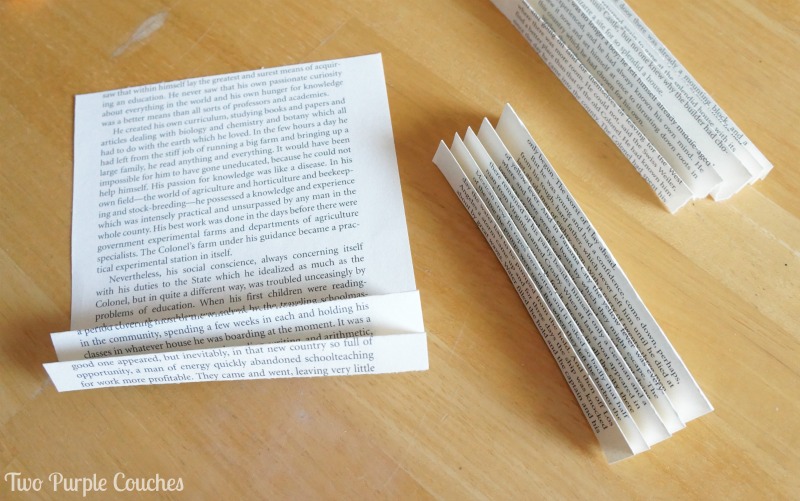 Step 2: Fold each accordion-style page in half.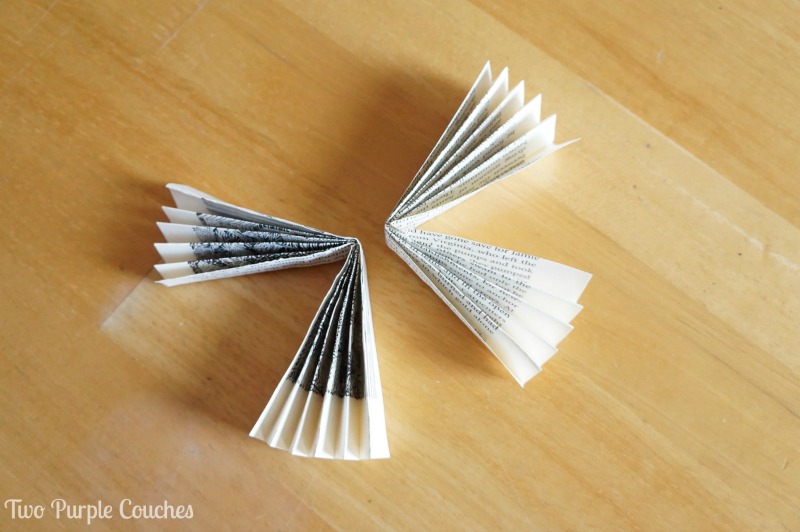 Step 3: Join the two halves together. I tied mine together at the fold using yarn, but you could also staple the center folds together.
Step 4: Unfold the fanned pages, gluing the two sections together with Mod Podge. If you used yarn, trim the strands close to the knot.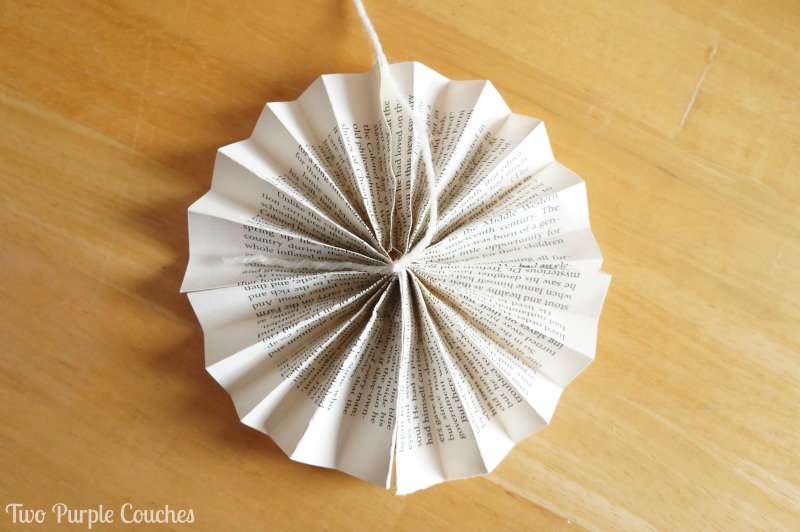 That's it! Now you have a pinwheel! If you like, you could add an embellishment to the center, maybe a button or a circle of complementary paper. If you want to turn your pinwheels into a garland, you could spell out a party message. I chose to keep mine plain.
Now, if you're like me, at this point, you'll try to just slap some masking tape to the backs of each pinwheel and tape them to the wall.
I'll save you a few minutes—this method doesn't work.
But, what does work is this… grab a sturdier piece of paper, like cardstock, or better yet, an empty cereal box. Cut small circles to fit the backs of your pinwheels, then hot glue them down. Once dry, add loops of painters tape or removable adhesive strips to the back and now you're ready to hang them up!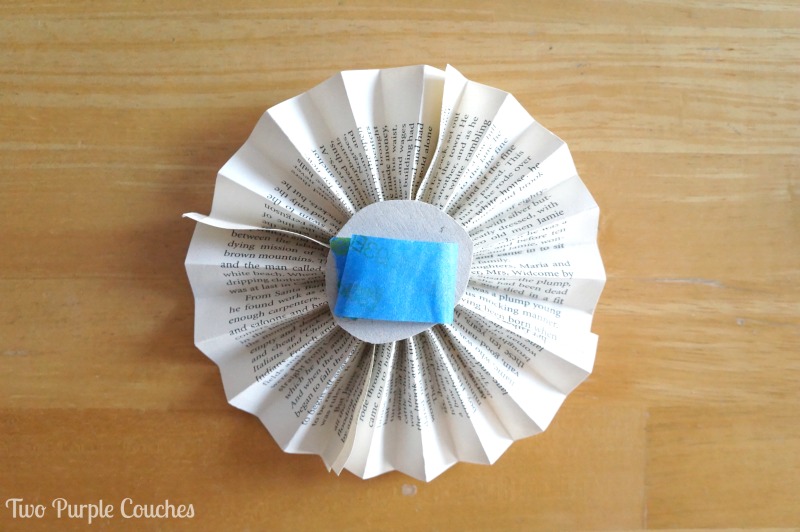 My original plan was to turn the small book page pinwheels into a garland, but after I got going, a larger vision came to mind. After packing away our holiday decorations, I wanted to shake up our "usual" decor a bit. I envisioned a wall full of paper pinwheels above our mantel.
Okay, so "wall full" was a little bit of an exaggeration. Also, I may have run out of scrapbook paper. But I'm loving this look far! Who says you have to have a party or special occasion to hang up some paper pinwheels?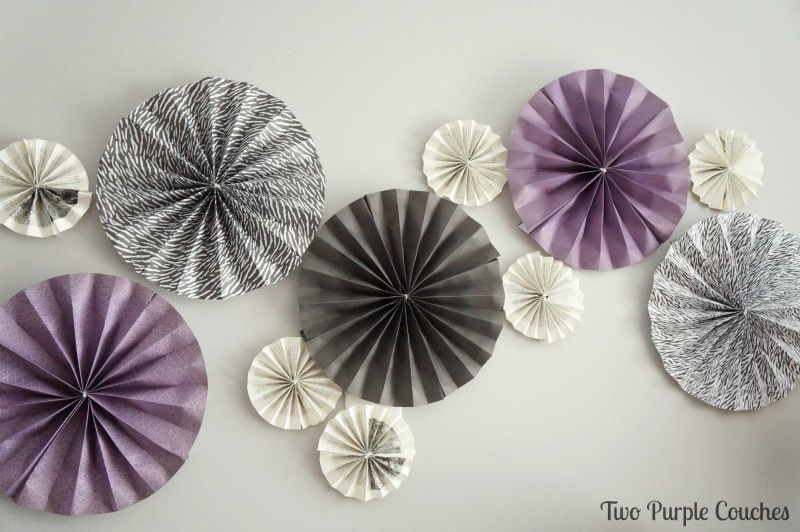 I laid out my paper pinwheels in a few different patterns on the floor before hanging them on the wall. Though with the painters tape on the back, they're pretty easy to move and re-position.
I'd love to make another batch of these for party decorations, or maybe for a holiday garland next Christmas!