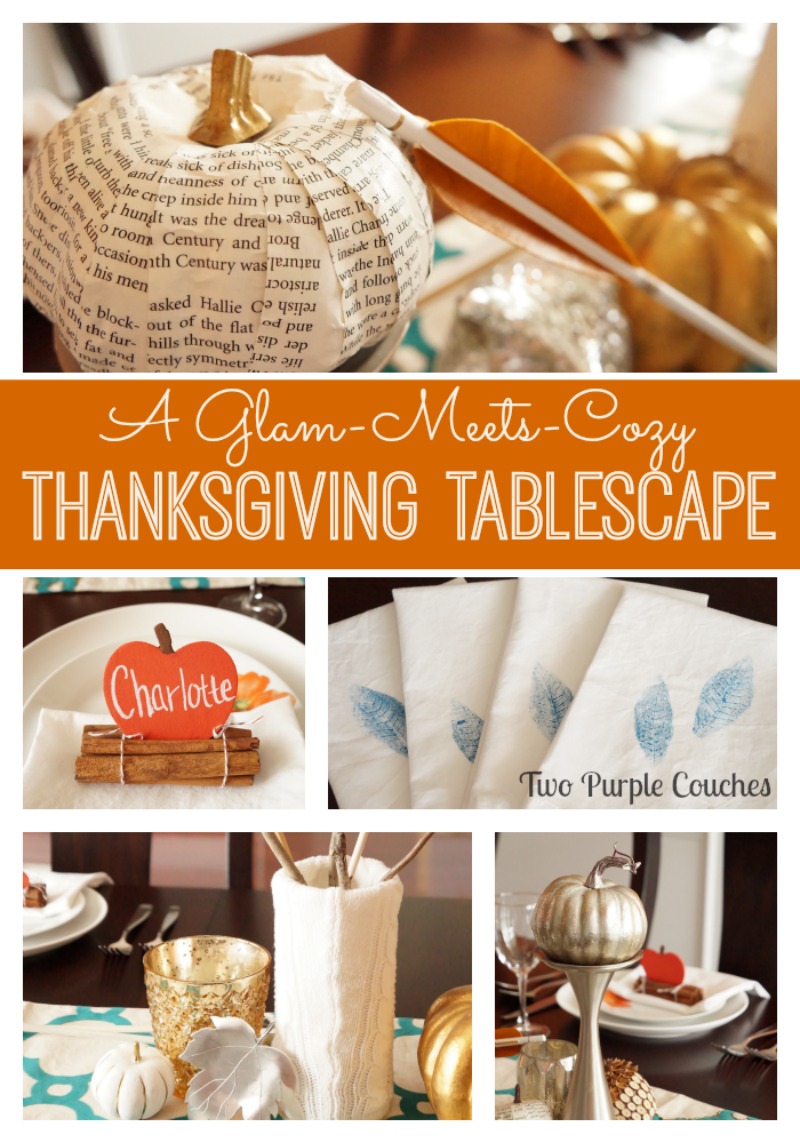 Even though I want to dive headfirst into Christmas decorating, I'm trying to pace myself. (Though I don't know how long I'll hold out!). So I figured a good diversion would be to create a simple Thanksgiving tablescape (i.e. table setting) and play around with how to incorporate a Fall look into our bold and bright dining room.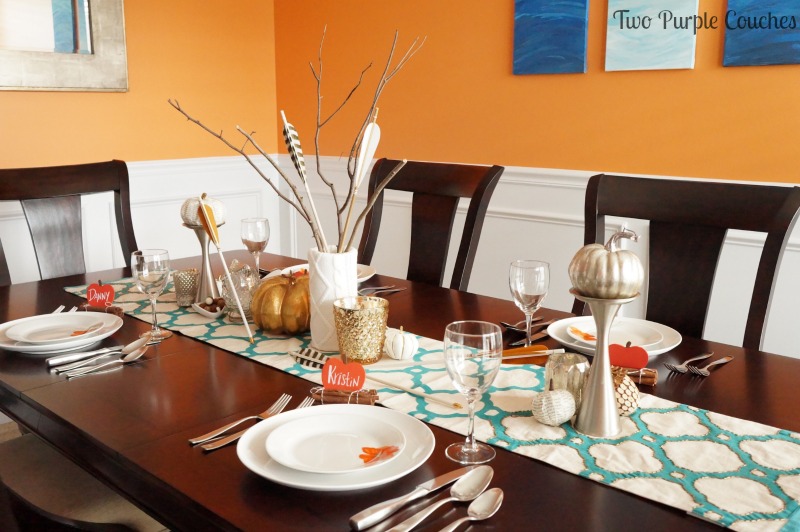 I have to admit that these orange walls intimidate me a bit. They command such a presence that sometimes I wonder if the color will just drown out everything else in the room. But it's quickly becoming a fun creative challenge for my brain to cook up ways to made seasonal decor work in this room.
And I'm noticing that I always go towards the same sorts of things, like metallics, neutrals and blues. I did this for my Easter tablescape, and I think this combo has sort of subconsciously stuck with me.
I kept our "everyday" runner and began collecting accessories I already had around the house: on my mantel, my entryway table, etc. Nothing in my house ever stays in the same spot for more than a few weeks!
Do you have that one decor item that's like your favorite pair of earrings or your favorite statement necklace? You know, that one that looks awesome no matter what you pair it with, and adds that punch of style that just says "yep, this is so me"?
For me, this accessory is this set of arrows. I love these arrows. I consider them to be one of the best home decor purchases I've made. Which should say a lot, because I love to buy home decor! Haha!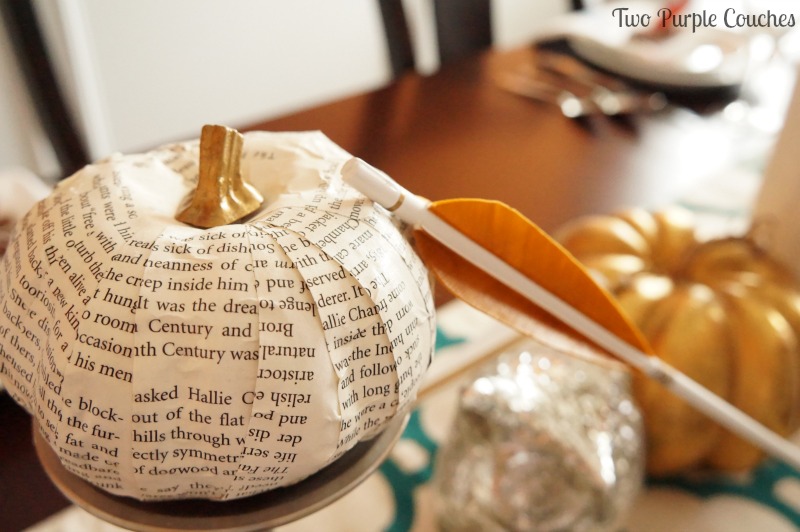 And of course, nothing in my house would be complete without an owl. Duh. Do I have an owl problem? Maybe. But they're just so dang cute.
Especially where they're made of mercury glass and paired with felted acorns. Eeeep! So cute.
So, what do you think? Does my dining room do a good job of channeling those Thanksgiving vibes while still jiving with the crazybright color scheme?
Also, did you notice the adorable pumpkin place cards in some of the pictures above? Wanna know how I made them, plus a set of stamped napkins? Well, you're in luck, because I'm sharing those exact tutorials over at VRAI Magazine today! #shamelessplug
Sharing with: Outside the Box / Creative Spark / Work It Wednesday / Share It Sunday