There's something pretty cool that's happened since I started this blog over six years ago. I've met some amazing and incredibly talented women across this country, and even beyond its borders. The crazy thing is that though we often interact and chat with each other daily, we may not have ever met in person. It's taken until recent years, and even just months, to discover fellow bloggers and small biz bosses in my hometown. And one exciting way I've been able to do this is through Girl Boss Events. I came across this inspiring group several months ago and a few Saturdays ago, I got to meet these fabulous local ladies at their Holiday Pop Up event!
If you've been a follower and reader for a while, you know I love me a handmade market/indie craft fair. I am all about shopping local and handmade. So I was already pretty excited to attend the Holiday Pop Up, meet some makers, and do some holiday shopping (and shop for myself, too, if I'm being honest).
I was invited to be one of the "sponsoring bloggers" for this event, which meant I got to hang out in the cute Blogger Lounge with Katie of Millennial Pink Pennies and Kalyn of Sincerely, SweetPea. We each took turns covering the event on the Girl Boss Events Instagram account. And when we weren't on IG, we were chatting with other Girl Bosses, shopping and enjoying complimentary coffee from Cavu Coffee and donuts from The Donut House West Chester. Yum!
There was also a cute photo booth, sponsored by JSCO Foto and Collective Charm event styling. Don't you love those beautiful hoop wreaths? The garlands are felt and were made by the very talented Erika of Winnie James Co.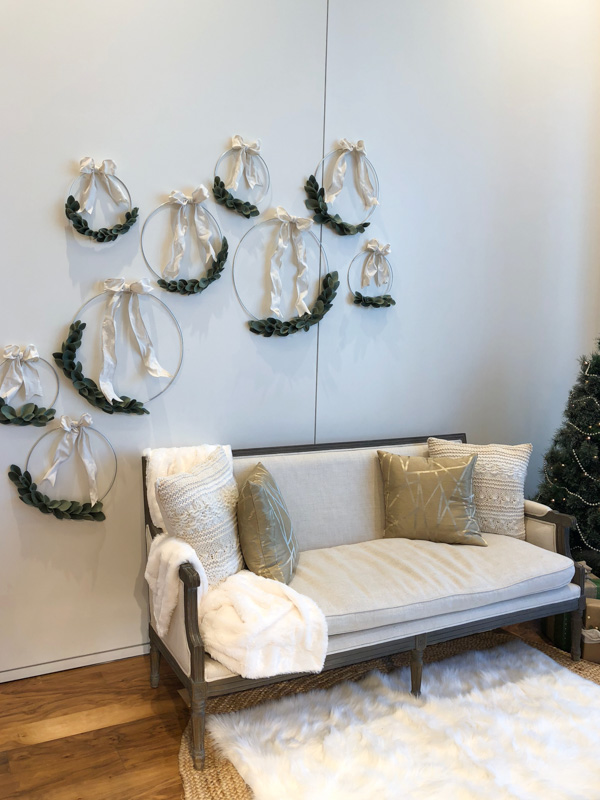 I was so impressed by the makers and Girl Bosses at the Pop-Up! I knew a few of my favorite local shops would be there, like FennoFashion jewelry, Spampy Baby Co. pacifier clips and OBT Love hair bows and accessories. But I was thrilled to discover a bunch of new ones as well, like Faith Love + Leather, Curious Concoctions, Prospect Jam Co., The ABC Market, Evie & Lizzie, Susannah Jane.made, Cards for Canines and more! (You can find the full line-up of vendors from the Holiday Pop-Up here.)
Just look at all these handmade goodies…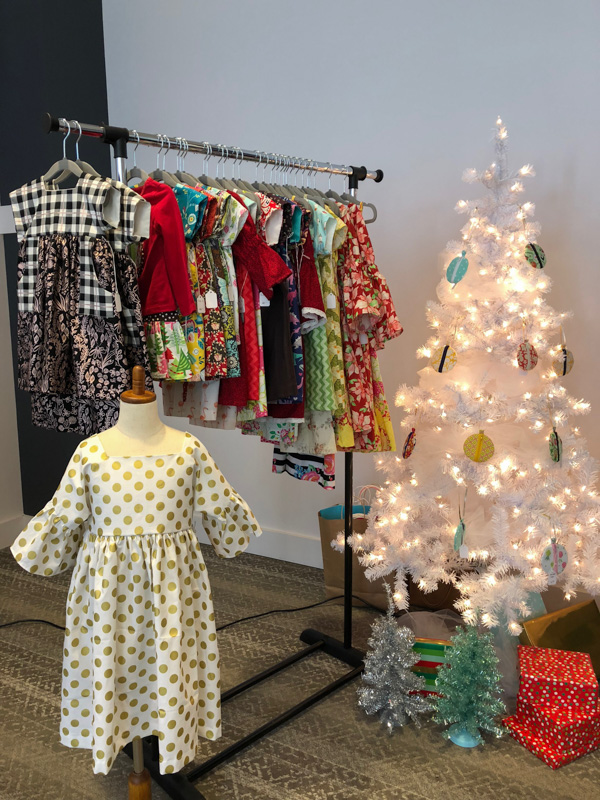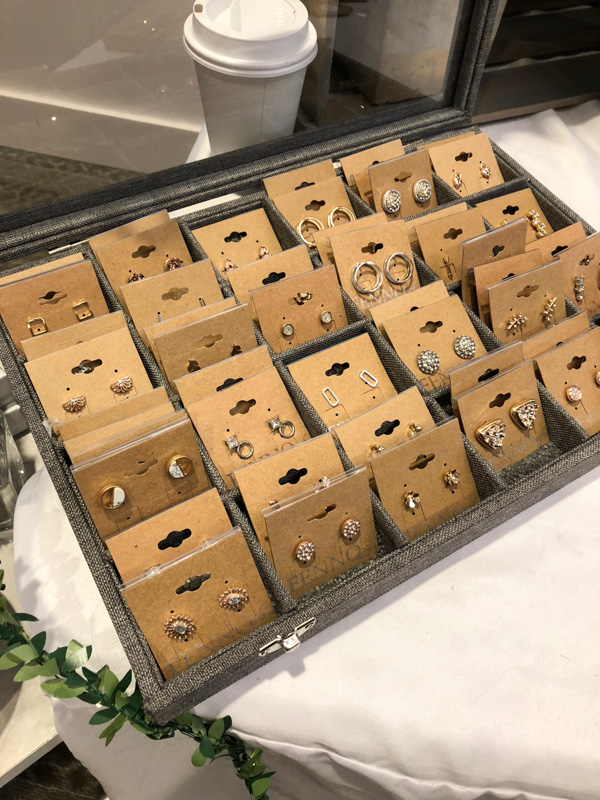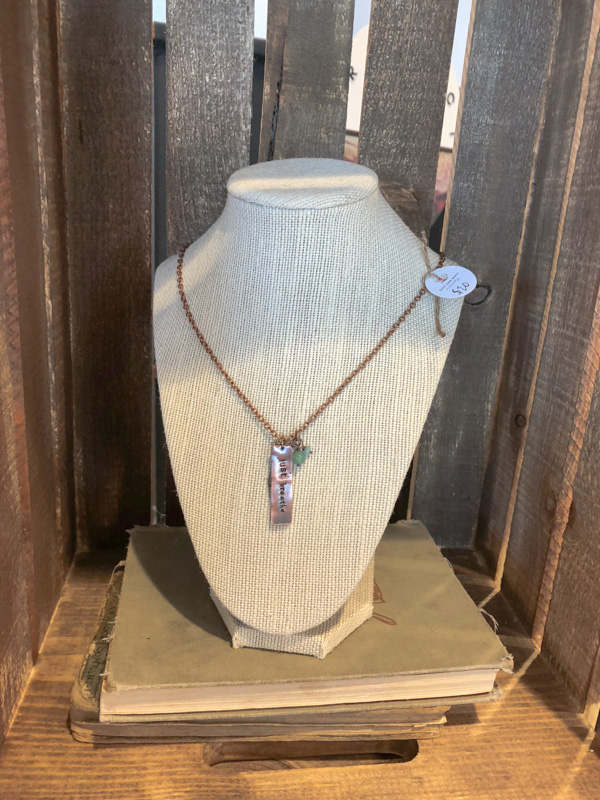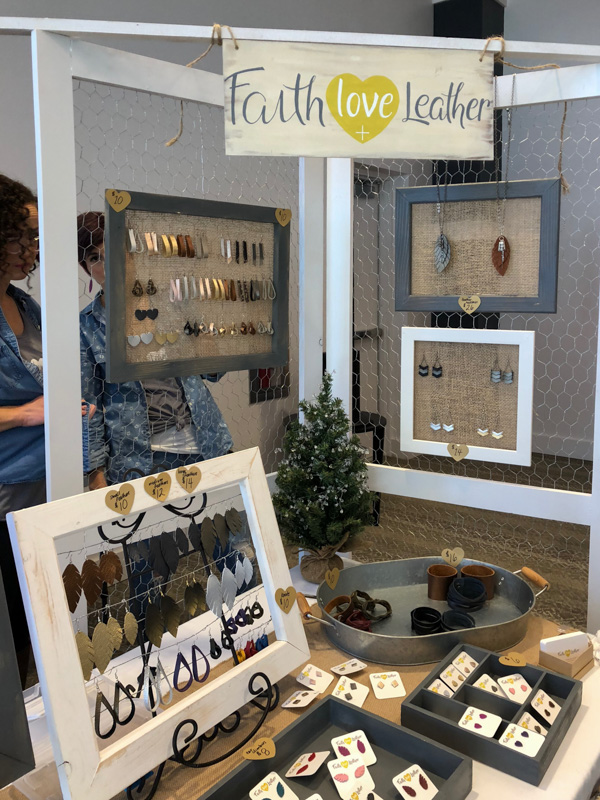 I won't go into too much detail on what I purchased, because I did get several Christmas gifts, but if you're looking for unique and handmade gifts this holiday season, please check out these ladies and their businesses! From jewelry and baby goods to art and home decor, they are a very talented, creative bunch! I also had the chance to sit down with Allison Murphy from The ABC Market to learn more about her literary-inspired gifts and home goods. Click here to read more.
If you're a Girl Boss, or a proud supporter of Girl Bosses, in the Cincinnati area, be sure to follow Girl Boss Events to learn about upcoming events and future Pop-Ups!
On a related note, all month long on my Instagram Stories, I am featuring some of my favorite small shops and independent makers. Head over to my profile here to follow along, and catch up on my #ShopSmallSpotlight Features in my Highlights!