This Christmas mantel decor creates a gorgeous, elegant look with neutral metallics using a beautiful blend of white, silver, gold and mercury glass.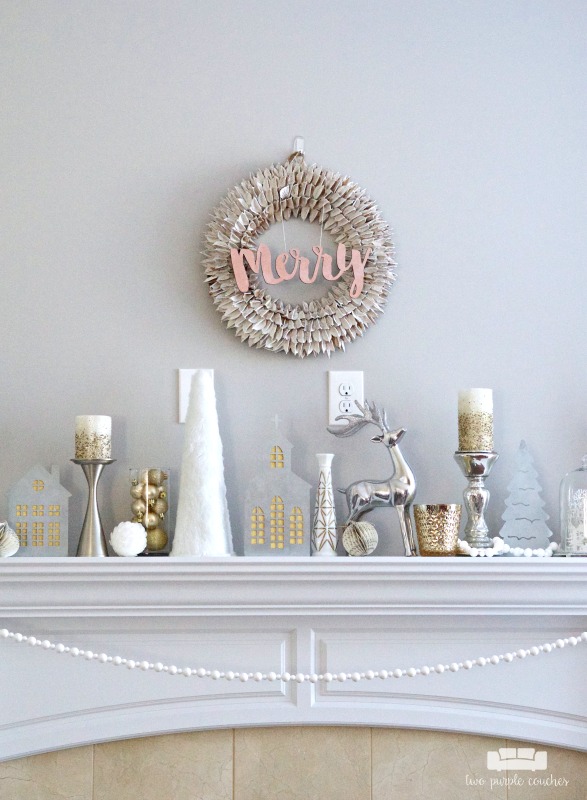 I am very excited to be sharing my Christmas mantel decor with you today! After going with a simplistic, rustic look for the past several years, I decided to change things up with more elegant, metallic decorating ideas. I've always loved the look of mixed metallics at the holidays, and decided this year I was going to go for it!
Thank you to Amara for sponsoring this post. All content and opinions expressed here are my own. Click here to read my full disclosure policy.
When the folks at Amara reached out about collaborating on a Christmas home decor project, I was all too eager to browse through their lovely holiday decorations and select a few to feature in our home this year.
Click here to see how I made the "merry" wreath sign.
I was impressed by the styles and variety that Amara offers, especially in their holiday decorations. Their Hideaway and Winter Blush collections in particular caught my eye with their gorgeous mix of glimmery, shimmery tree ornaments and home accents. As I browsed through their pages of decorations, I knew this year was the year I wanted to focus on a mix of white, silver, gold and mercury glass for my Christmas mantel decor.
You can see a few of the items I chose above. I love the festive scene in this LED Christmas dome, and it's even lovelier at night when it's lit and glowing softly on our mantel. I also love a touch of vintage charm at the holidays, and these beautiful paper Christmas decorations were the perfect addition. I got them in several sizes and used them throughout my mantel and in the wicker sleigh on the hearth.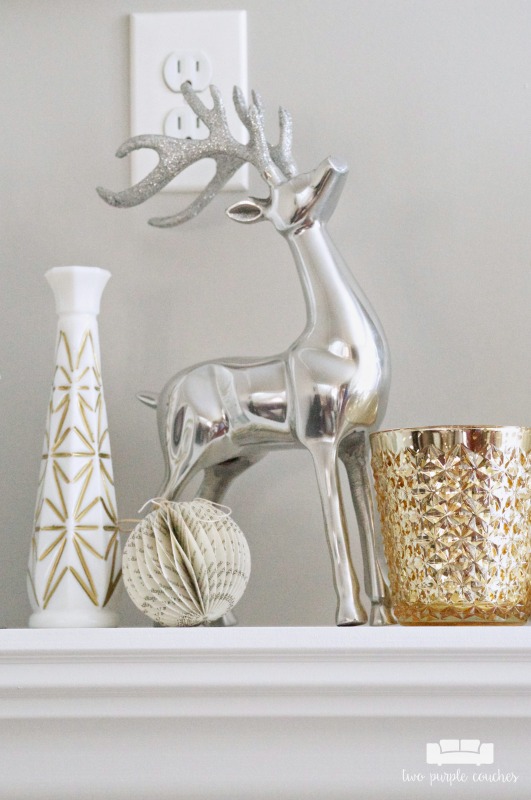 To complete my "Frosted Metallics" Christmas mantel decor, I went through all of my holiday bins and collected anything that fit my vision. This is how I like to work – gathering any and every item that suits the style I am going for, and then styling the pieces together until I find an arrangement I like.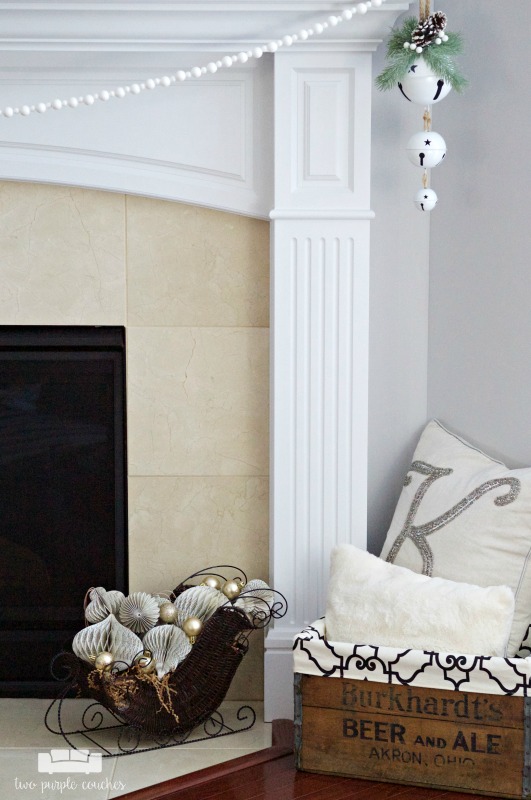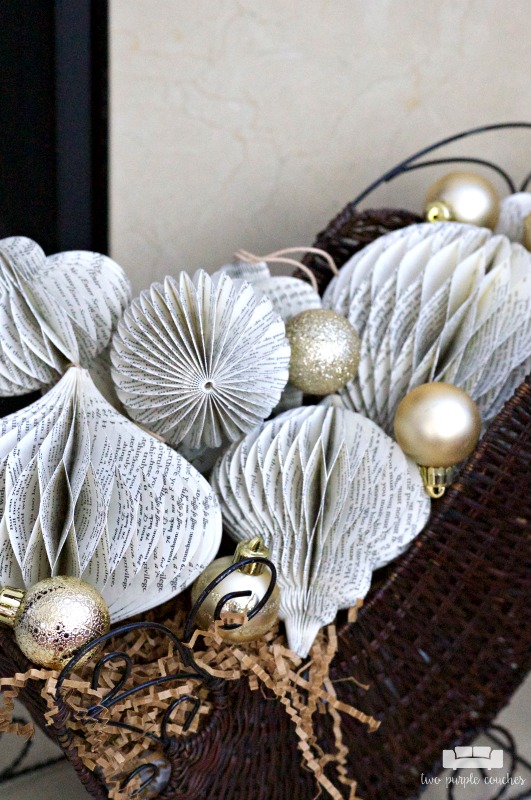 I am loving the fresh, frosted look of this year's Christmas mantel decor with its mix of soft, shimmery metallics and array of textures. I can't help but smile every time I look at our mantel!
If you're looking for beautiful, unique Christmas decorations and holiday gift ideas, be sure to click here to shop the Amara Holiday collections.
What look are you going for with your Christmas mantel this year? Do you love to mix metallics or are you keeping it classic with reds and greens? Leave me a comment to let me know!