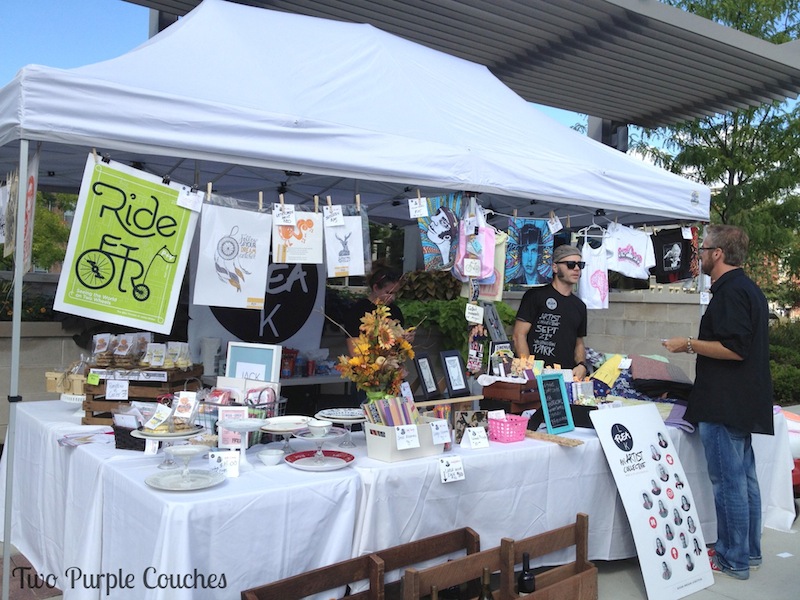 On Monday, I shared some photos and details about how the weekend's City Flea went down.
Today, I'm sharing some of the handmade goods I hauled home.
I couldn't walk away without snatching up some items from my talented co-workers and the other amazing City Flea vendors.
I instantly fell in love with this beautiful sun-washed elephant pillow. I'm definitely embracing my love of global influences in my decor! And the soft creamsicle color will be so perfect in my future tangerine-and-fuschia office.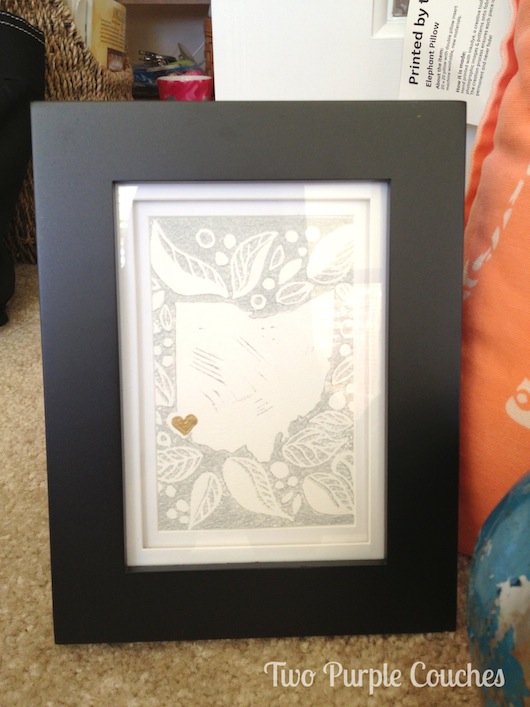 These cute Ohio prints were irresistible (and only $6!). I think I'll be adding it to the gallery wall in our family room, but for right now, it's the perfect addition to our home-sweet-home entryway.
And last, but certainly not least… this upcycled piece of majesty. I was kicking myself after the August Flea for not picking up one of these cute, kitschy yard statues made from old oil drums. Thankfully, they were back this month and after some debate between a regular pig or a pig with wings (I do live in Cincinnati, after all), I settled on this bright blue little guy. Who I promptly named Philbert.
I also ran into one of my favorite jewelry artists – Natasha J, who you recently saw featured in my September Umba Box!
Overall, our "L-FLEA-K" booth did pretty well. I sold about 4 or 5 notebooks; not a ton, but I was glad that people were digging them! It was very cool to be on the vendor side of the event. SO much work goes into this event, but the turn out was pretty spectacular, and I just really enjoyed being part of such a fun, community-building and hand-made-loving event.