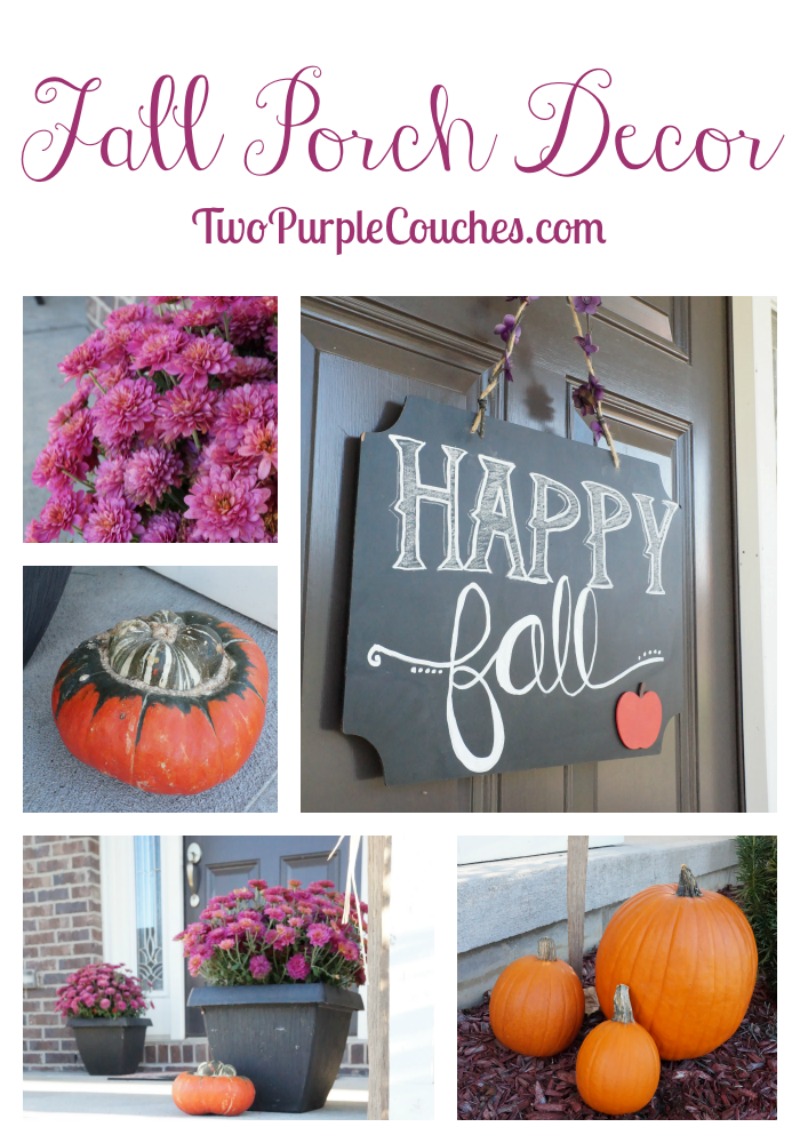 Now that the interior of our home is decked out for Fall (check out our Fall home tour here), it was time to turn out attention to the exterior! I kept our Fall porch decor pretty simple, as I usually do, with some pretty mums and clusters of pumpkins.
I always admire the gorgeous, fully-decked-out porches I see in magazines and while perusing Pinterest. But when it comes to decorating our own porch, I always opt for simple. Partly because I am just a girl who prefers uncomplicated decorating and partly because I'd rather not spend a ton of money to re-create those looks.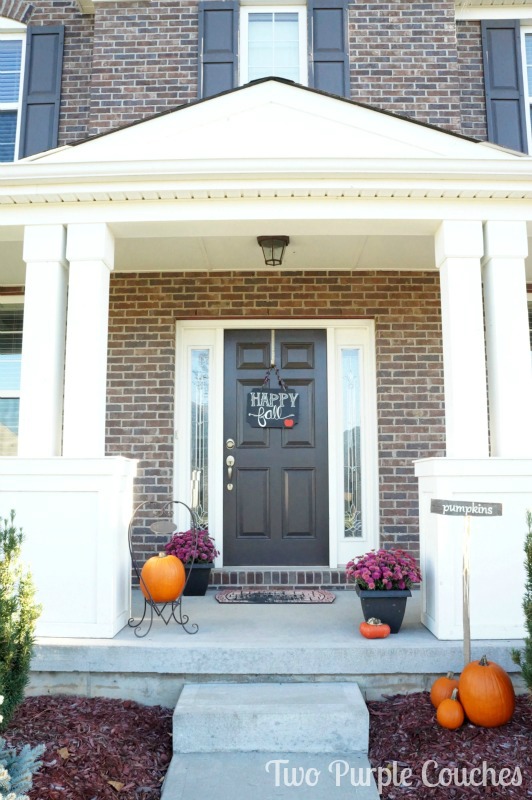 All I needed were a couple of mums and clusters of pumpkins to accompany my Fall Chalkboard Sign on the front door. (See how I made the sign here).
And I was all set to buy a pair of yellow or red mums this year, and then these pinkish-purple beauties caught my eye. No surprise there, right? Clearly, I cannot say no to purple anything!
I hope these pumpkins make it to Halloween. I may even carve the big guy for the occasion!