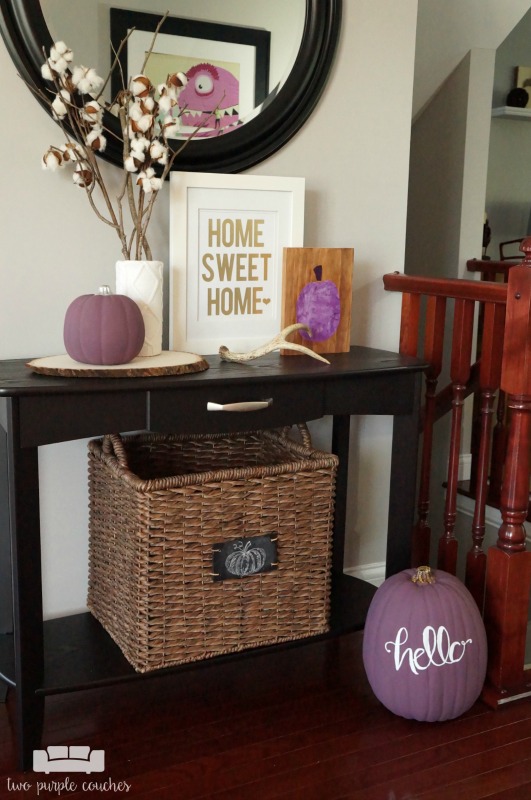 Hello, hello friends! I hope you're in the mood for fall because I've got a fall home tour to share with you today! Well, actually, there are lots of fall home tours you can check out today and every day this week!
My friend Meg from Green with Decor invited me to share my fall home tour along with 33 other bloggers this week. I've already visited some from earlier this week and let me tell you—they are good! So many beautiful home decorating ideas for fall, and some non-traditional uses of color, too! Which is a great segue into my fall home tour, which of course, features plenty of purple!
C'mon in!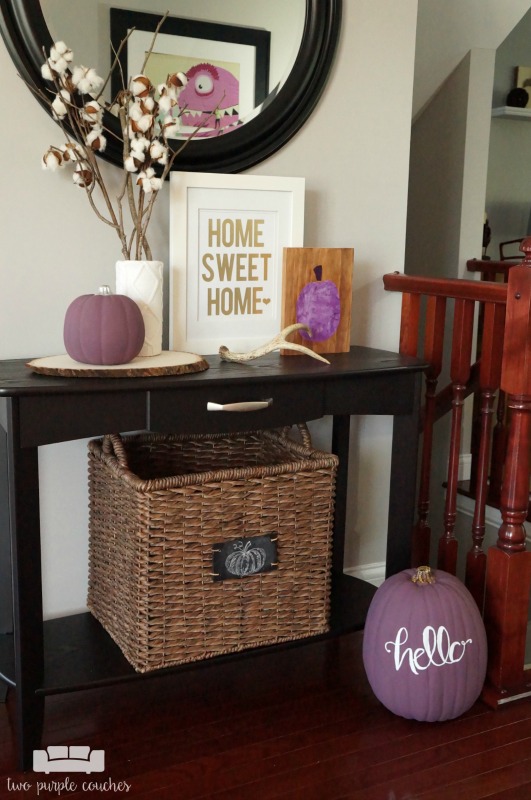 Last year I included a little bit of purple into my fall decor, but this year, I went whole-hog! Lots of purple pumpkins, books and book pages, wood grain, silvery mercury glass, and texture.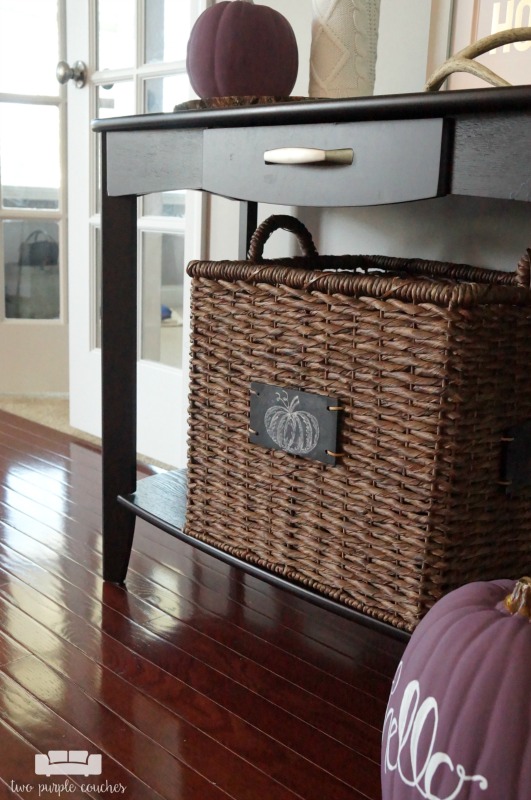 Let's move into our family room…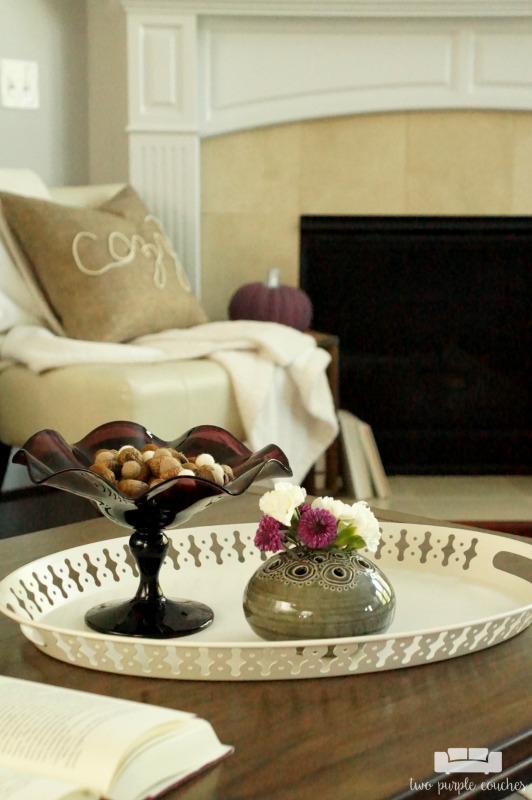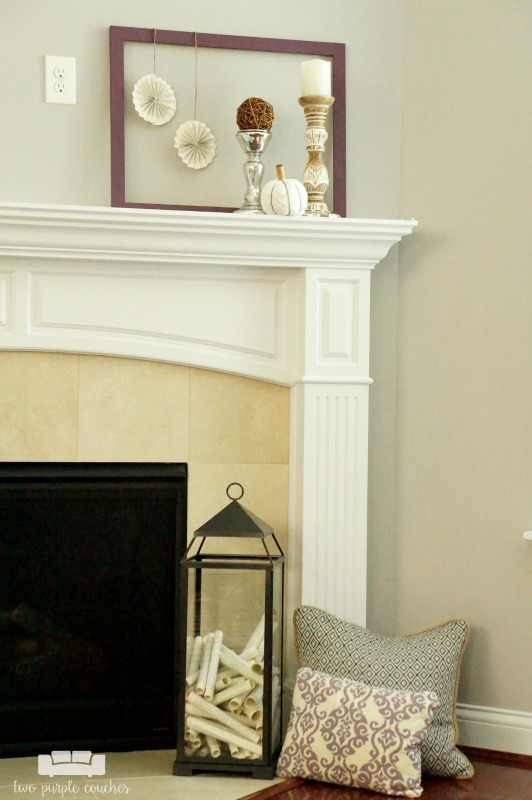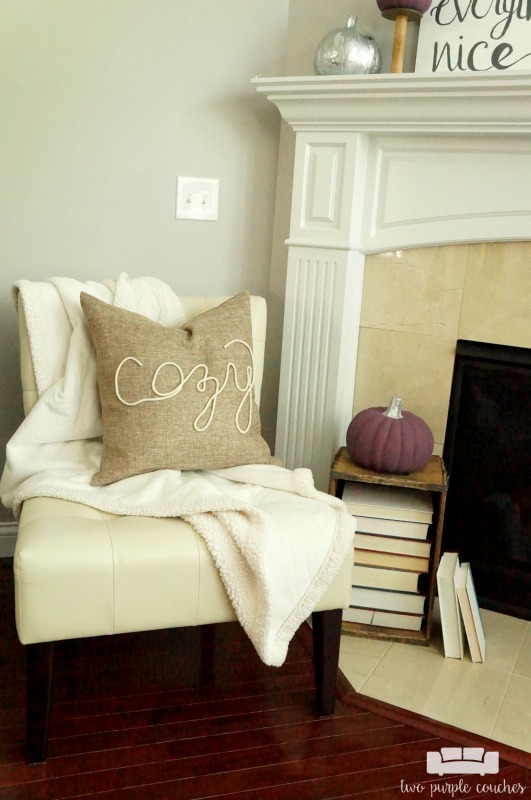 I added the word "cozy" to a store-bought pillow using cotton cord from the craft store. You can read the full tutorial here.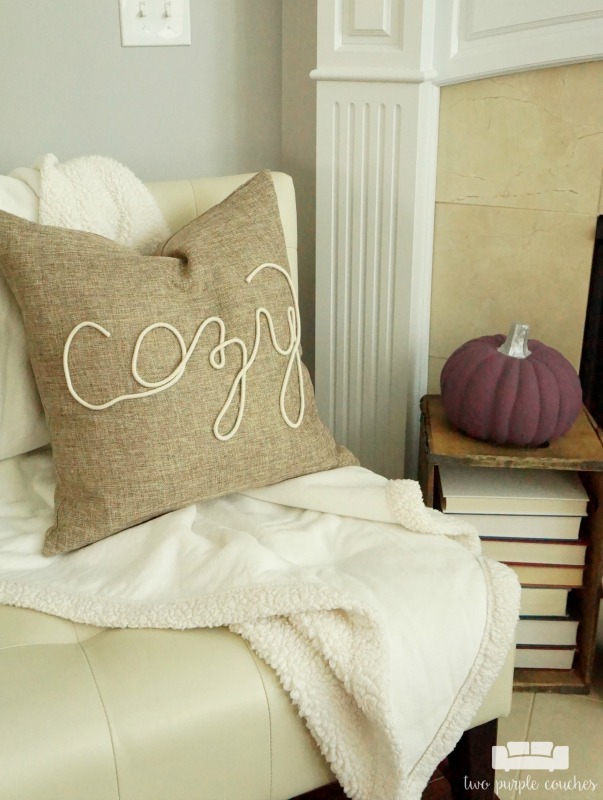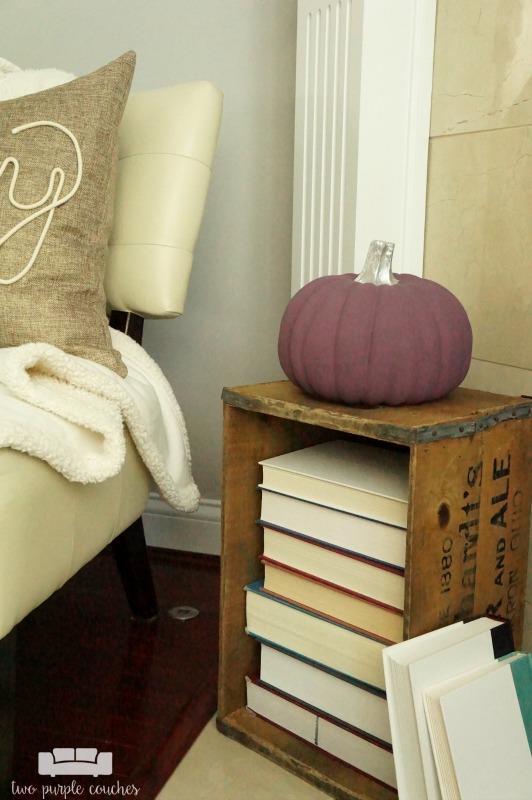 "Pumpkin Spice and Everything Nice" DIY Art
I finally changed up our kitchen chalkboard for fall (it's been blank for—ahem—months).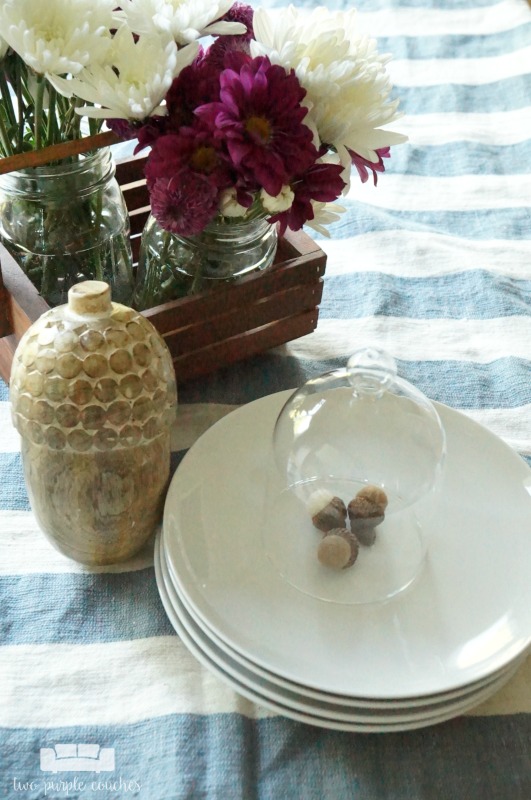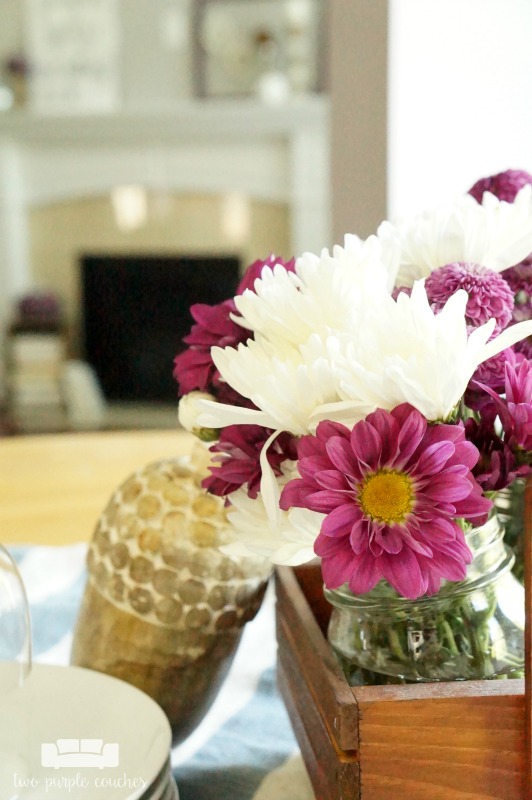 I bought the mini cloche at the Country Living Fair last weekend—isn't it the cutest!?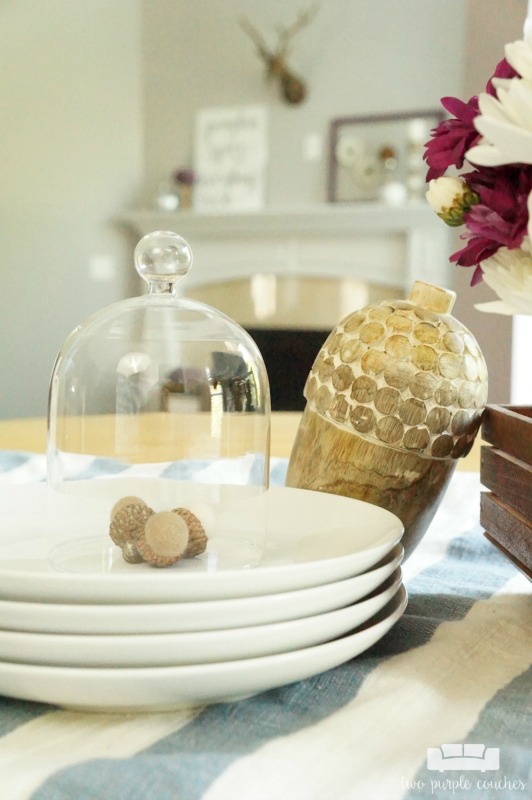 I still adore this simple wall shelf that we built and hung near the door to our garage. it's the perfect spot for holding our coats, scarves, umbrellas and bags. And the shelf means there's another spot for me to decorate each season (wink).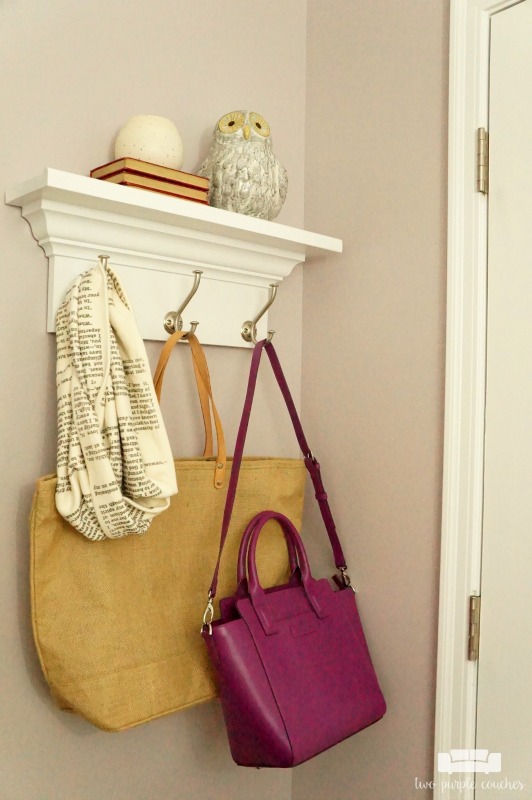 I hope you enjoyed my tour! There's plenty more home decorating inspiration to be seen – check out the full line-up of this week's tours below! While you're here, don't forget to enter my giveaway for a $75-off-code for JORD Wood Watches!
Monday
Tuesday
Wednesday
2 Bees in a Pod – Vicki's house
Thursday
2 Bees in a Pod – Jenn's house
Friday