How to make a DIY Mummy Pillow. This pillow is the perfect not-so-spooky project for your Halloween home decor! And easy enough to make in an afternoon!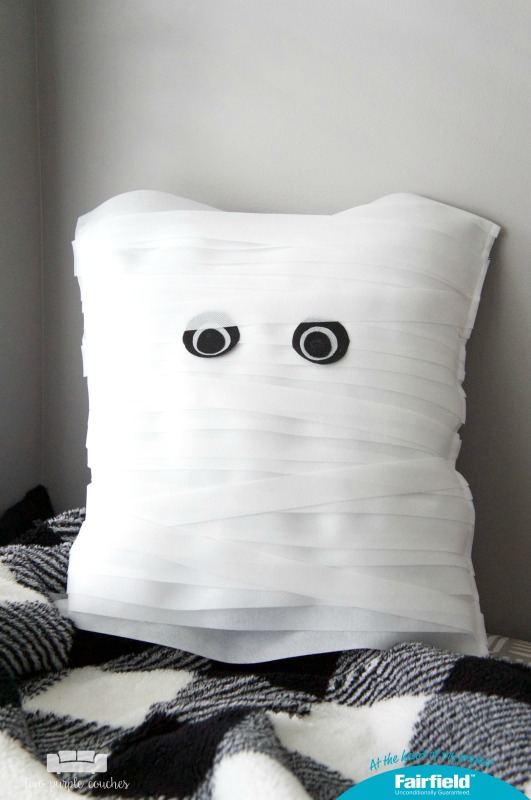 How cute is this DIY Mummy Pillow!? If you're looking for a simple last-minute Halloween decor idea, this is it! So easy, you can make it in an afternoon, and you don't even need to sew a separate pillow cover!
Clearly I am on a mummy kick this week! Click here to see the cute Mummy Treat Buckets that I shared a few days ago.
But seriously, if you're on the hunt for a super easy Halloween DIY project, it doesn't get much easier than this Mummy Pillow. Maybe you need an extra touch for a party you're hosting this weekend, or maybe your kids have been begging for some Halloween fun around the house. Or maybe you just like cute Mummy things! Whatever the reason, you only need a few materials and an afternoon to put this DIY Mummy pillow together. You can find the full tutorial over on the Fairfield World website.
I don't typically decorate much, if at all, for Halloween. But if I am going to add a few festive touches, I like them to be easy to work into my existing decor. This Mummy Pillow totally fits the bill – I can pop him on my couch or on an accent chair and suddenly the room feels a little more spooky (but not too scary!).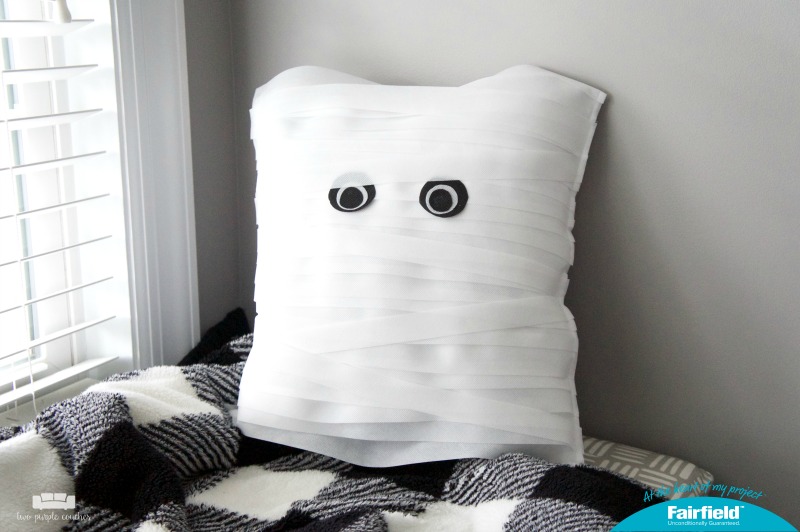 Are you ready for Halloween? We've got loads of candy (last year we went through about 300 pieces before the first hour was up, and the kids were still coming!) and I'm hoping the weather will play nice!