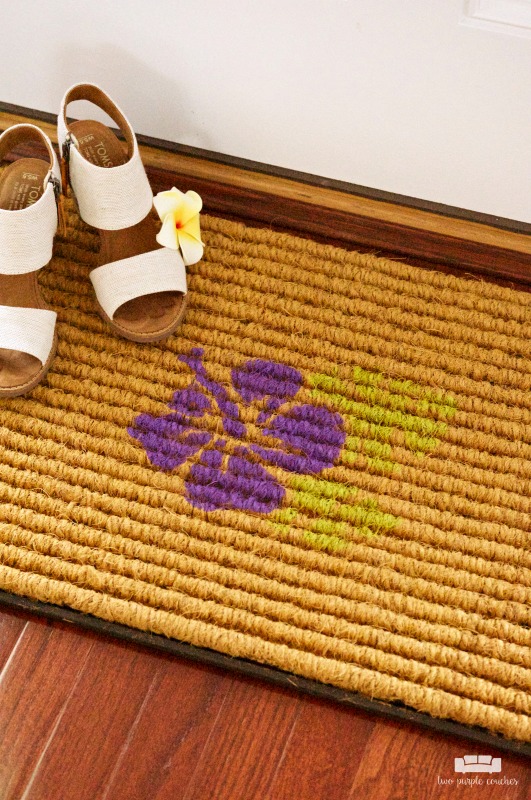 I don't know about you, but I am suddenly ready for summer and all things tropical! There's a good reason for it, though—my husband and I are planning a trip to Kauai, HI for our upcoming 10th wedding anniversary! And as a result, I have palm fronds and hibiscus flowers on the brain. So, naturally, I was inspired by the spirit of Aloha for our April Silhouette Creators Challenge to create a Hawaiian-inspired stenciled doormat.
Our April theme is all about stencils, so be sure to read all the way to bottom and check out more creative stencil projects you can make with your Silhouette!
This post contains some affiliate links for your convenience. Click here to read my full disclosure policy. 
How to make a DIY stenciled doormat
Materials Needed:
Tutorial:
1.) Design your stencil in Silhouette Studio. I purchased a hibiscus flower design for my stencil, but you can use any shape or word you like. Just be aware that anything too detailed may not show up as well.
2.) Cut stencil on the Silhouette stencil material using your Silhouette Cameo. My design measures about 8″ x 10″. Weed out the sections where you want to paint and set these aside. Don't discard them! The cool thing about the Silhouette stencil material is that it's reusable!
3.) Peel away the paper backing (don't discard it!) and place your stencil on your coir doormat. Secure the edges with painter's tape. The stencil probably won't adhere too well to the coir material, but get it as secure as you can (the painter's tape helps!).
4.) Dip a foam brush in your DecoArt Americana Outdoor Living paint and apply it in an up-and-down motion versus brushing it back and forth. This helps the paint get into the coarse coir.
5.) If you're using multiple colors for your stencil, apply them one section at a time.
6.) Once all of the sections are painted, carefully remove the painter's tape and then the stencil. Rinse off the stencil and reapply it to the paper backing so you can use it again!
7.) When the paint is fully dry, your new, custom stenciled door mat is ready to display!
Do you ever get halfway through a project and think you should've done things differently? Yeah, that happened to me around Step 4. I wasn't sure how the detail of the hibiscus flower and leaves would show up on this coiled coir, but thankfully it turned out okay!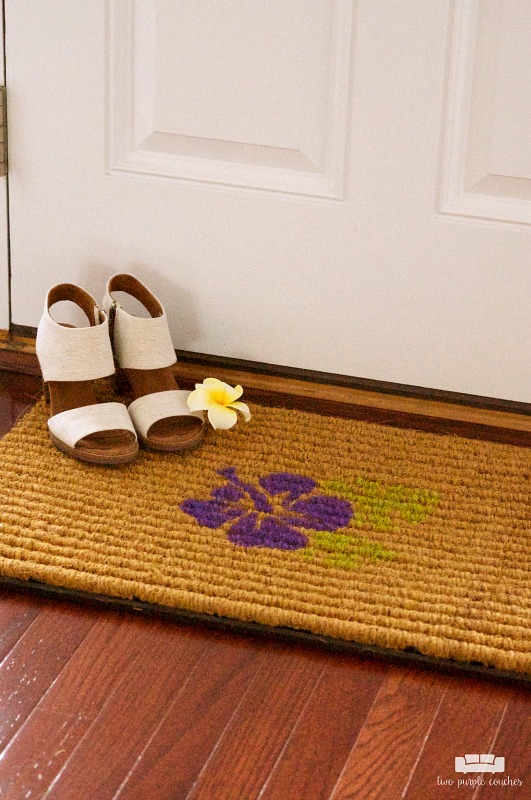 I am really liking the tropical vibe, and I think this will make a perfect welcome mat for spring and summer.
Love this? Don't forget to pin it!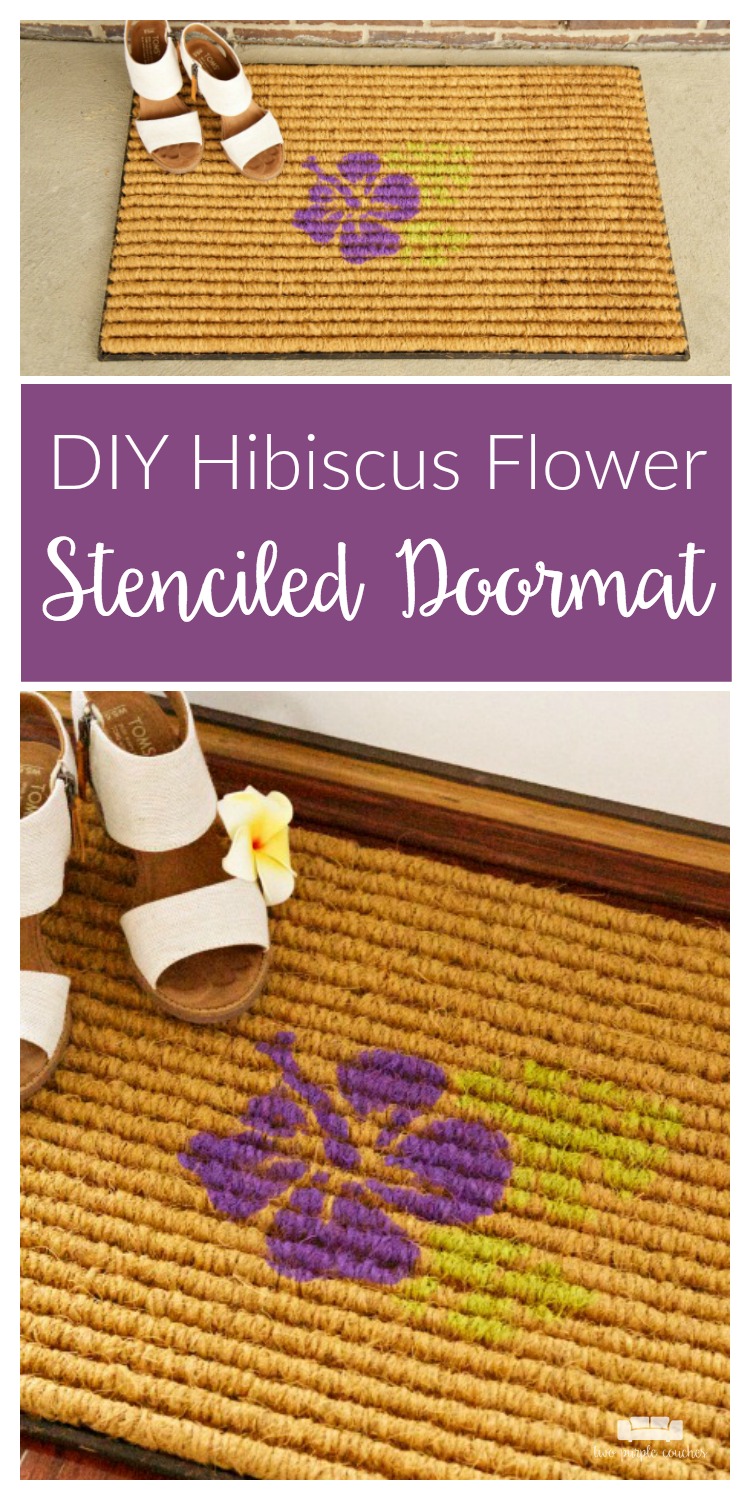 Silhouette Creators Challenge
Don't miss more Silhouette stencil inspiration and ideas being shared today!

Silhouette Kitchen Sign – C'mon Get Crafty
Stenciled Mr. & Mrs. Wood Slice – Dwell Beautiful
DIY Stenciled Door Mat – Two Purple Couches
"Every Child is an Artist" DIY Kids Art Display Sign Pocketful of Posies
Patterned Tile Wall Stencil – Houseful of Handmade
Check out more of my stencil projects:
Stenciled Fall Leaf Throw Pillow