I don't see my obsession with these book page flowers waning anytime soon! I keep coming up with so many different ways to use them—like these adorable DIY flower pins—so I'm just going to keep on sharing them until I run out of ideas. Capisce?
If you're new to my book page flower obsession, I recommend starting here at the beginning, with a full tutorial on how to make these pretties. I'll share some of the other crafts I've made with them at the end of this post.
This post contains some affiliate links for your convenience. Click here to read my full disclosure policy. 
How to make book page flower pins:
Materials Needed:
Tutorial:
Once you've got your book page flower(s) made, carefully add a small line of hot glue to the back of the flower, press down one bar pin and hold for a few seconds until secure. That's it!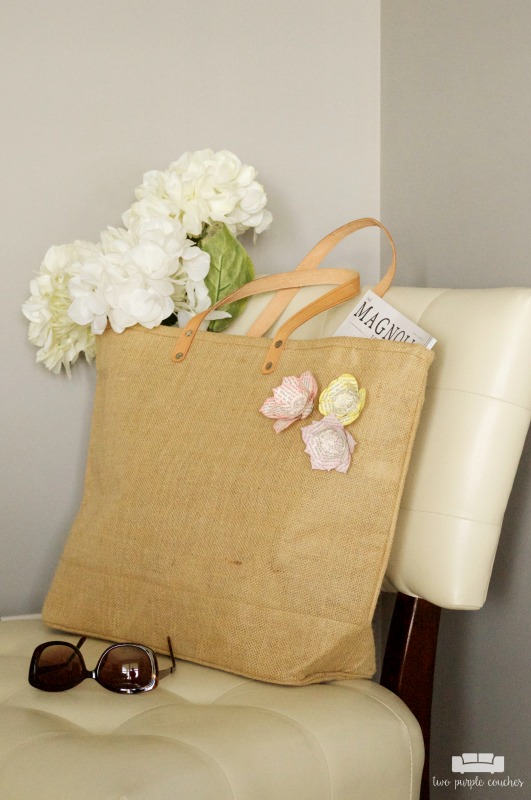 I added a few pins to a plain jute tote bag (similar option here). Wouldn't this be pretty for toting around the farmers market or a day out shopping with your girlfriends?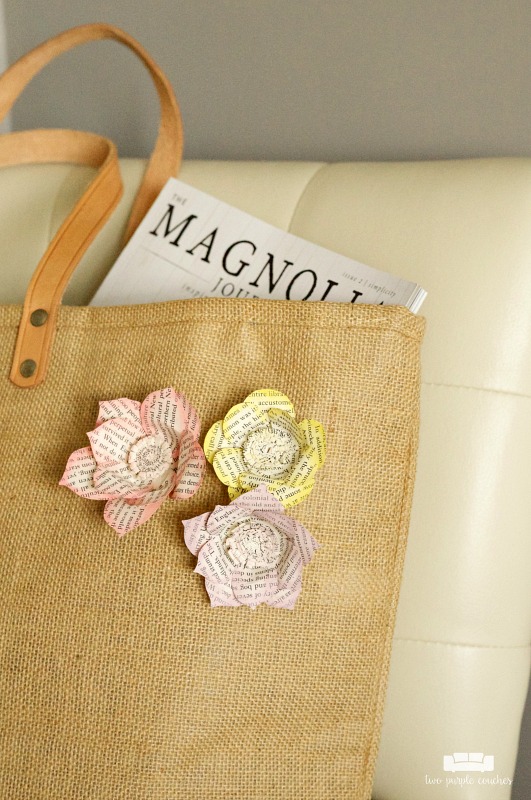 They're equally as lovely adorning a scarf, and depending on size of your book page flowers, they'd make lovely lapel pins, too! How would you use them?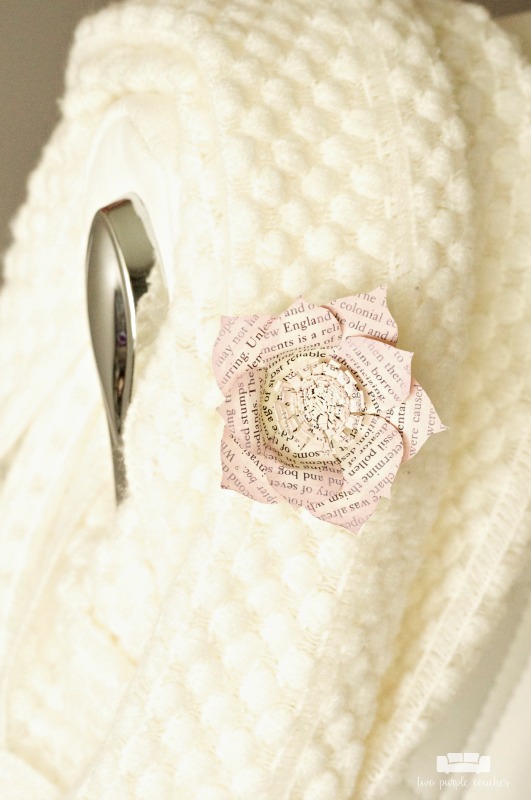 Love this? Don't forget to pin it!
Sharing with: Moonlight & Mason Jars
Love book page flowers? Check out these projects: