I love any excuse to break out my gold paint pens, and this party was certainly no exception!
For as frustrating as it can be, I really do enjoy free-handing signs, prints and paintings. To create this Roaring Twenties Birthday sign, I looked at several Art Deco-style fonts as well as Gatsby-inspired invitations, and even scenes from the recent movie to get inspiration for my sign. And I always sketch out my ideas before putting paint pen to posterboard.
I used a ruler to draw out the rectangular center where I wanted my text to live, then I spaced out each line of text before going over it my gold paint pen. I used two different gold paint pens to create this sign: a 2.0mm tip for the thicker lettering and an extra fine point tip for the thin, detailed lettering (similar to these*)
After I got my text in place, I added the Art Deco-y designs at the top and sides.
One word of advice: don't cut corners when you sketch! I was going off of my loose sketch as I was laying out my text, and had to squeeze in the " 's" on my name as an after-thought, because I hadn't accounted for it in my rough sketch. Whoops! Tis the fault and frustration in free-handing! But thankfully, I'd decided on a super-skinny type of font for my name, so it doesn't look too wonky.
To get the posterboard to fit into our existing frame, I created my own "matte board" with gold streamers. (Just to note: this frame is probably the most versatile piece of decor in our house! I cover it up and use it as a backdrop for so many holidays! Sure beats taking it down and storing it somewhere!)
The finished sign made for a perfect party centerpiece on our mantel, all dressed up with gold accents (yep, those are Christmas ornaments!), mercury glass and white flower arrangements.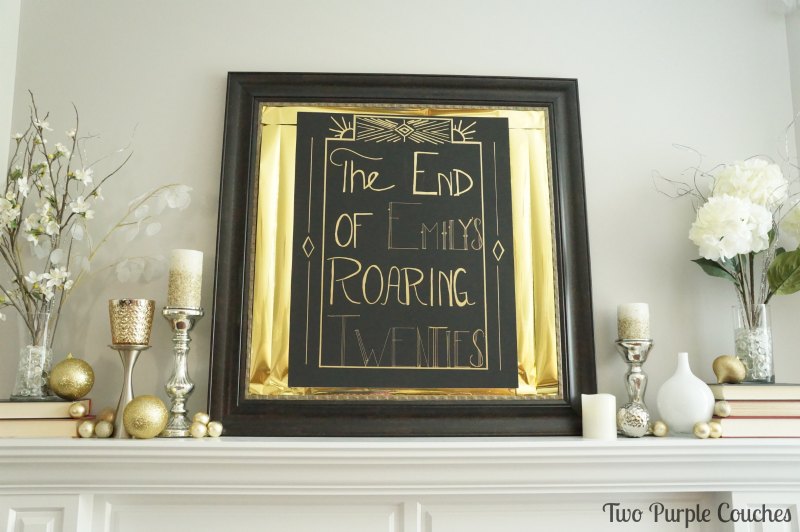 Want to see even more diy decorating ideas? You can continue the Choose-Your-Own Party Decor Adventure with…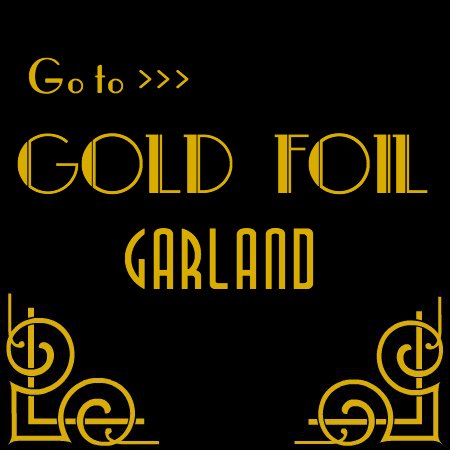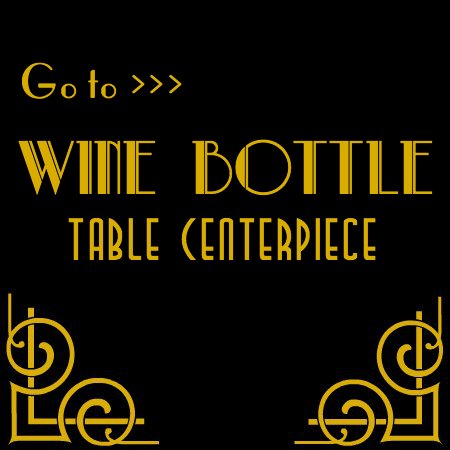 *Some links contained in this post are Amazon affiliate links, meaning if you click through to Amazon and make a purchase, I receive a small commission (at no extra cost). Thank you for helping to support Two Purple Couches!