I tried out my first Darby Smart kit earlier this summer. It turned out pretty well, so I thought I'd give another of their kits a try.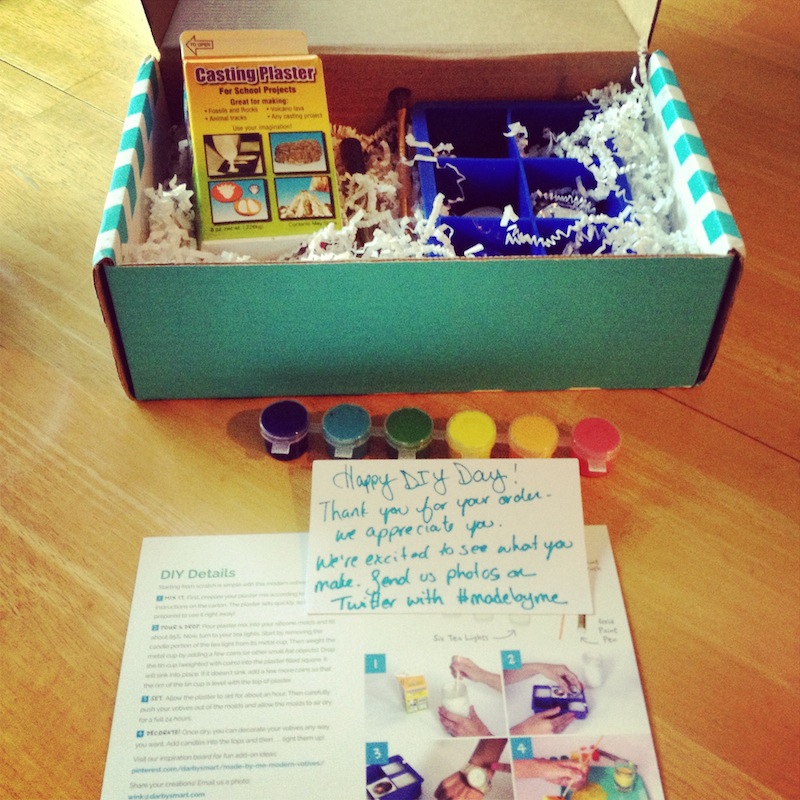 This was a relatively easy craft—I followed the instructions provided. You mix up the provided casting plaster, pour it into the mold, and add the votives. Once dry, you pop the votives out of the mold and finish them any way you please. My kit included small pots of paint and a gold paint pen.
I decided to paint a few to match the color palette for my office (tangerine and fuschia-pinkish-red), and a few to match the color palette of our bonus room (teals, blues and greens).
And there you have it! Aren't they cute?
My votives aren't quite as flush with the plaster as they probably should be, but oh well! As long as the melted candle wax doesn't run all over the place, they'll be fine!
Have you tried your hand at a DarbySmart kit yet? If so, which one? If not, which one would you choose?
*I solemnly swear I am in no way affiliated with this site, nor was I paid to write this post. The opinions above are my own, about an awesome site/brand/product/artist that I want to share with you*