I sure hope you were able to attend my party yesterday! But if not, no worries. That's the beauty of the interwebs—virtual parties keep on hoppin'! I have quite a few party-detail posts coming your way over the next few weeks, but I though I'd start things off easy with the cutest-ever Cake Topper Bunting.
Okay, maybe not cutest ever, but I did actually squeal when I put it atop my cake.
For reals.
I didn't want anything written on my cake, not even "Happy Birthday" because I wanted to keep it simple, and because the "standard" icing job on a Bonbonerie Opera Cream Torte already looks pretty fab.
I'd pinned a couple different cake/cupcake topper ideas, like this one and this one, but I ultimately decided to use my nifty Silhouette Cameo and some pretty gold-and-silver-glittered scrapbook paper I'd picked up. Though you could easily make your own bunting without a Silhouette, just by cutting out some triangles and poking holes in them.
Okay, now those of you who are Silhouette aficionados may chuckle a bit at this, but this project was a big little victory for me: I drew the triangles and punch-out circles myself! All by myself in the Silhouette Studio software!
You gotta start somewhere, right!?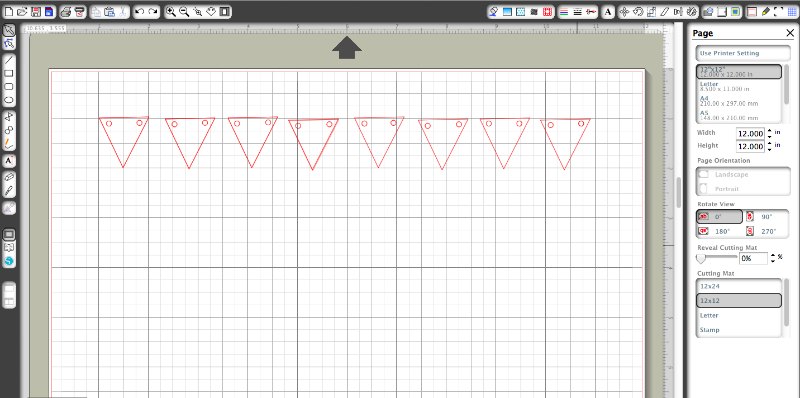 I cut and weeded my triangles, then started stringing them up. I used some old tatting thread that my mom dug out of her sewing supplies, but you could use any kind of thread, string or twine.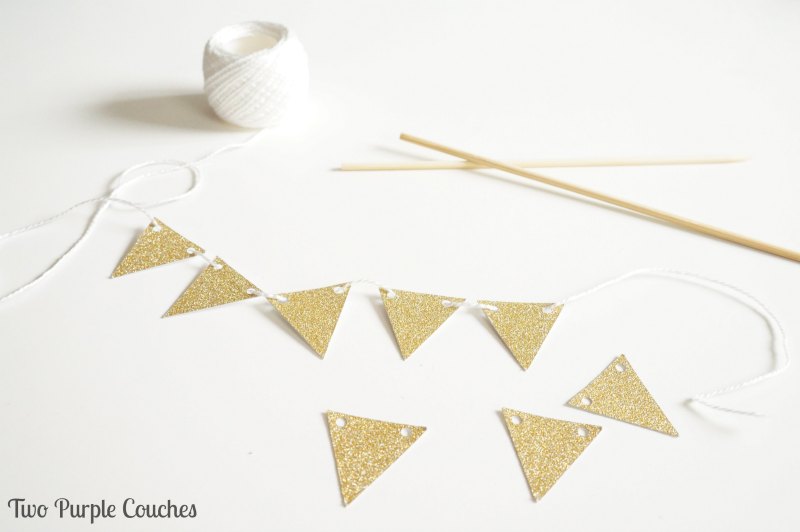 The cake was a 9″ cake, so I measured out enough tatting thread to fit about a 7″ diameter with a swag in the center. Then I tied each end to a bamboo skewer, and it was ready to adorn my cake!
And I can re-use it for the next birthday, or just whenever our desserts need a bit of gold and glitter. Which really could be any ole day.
You can check out more inspiration for my party on my Roaring Twenties Pinterest board here.
Sharing with: