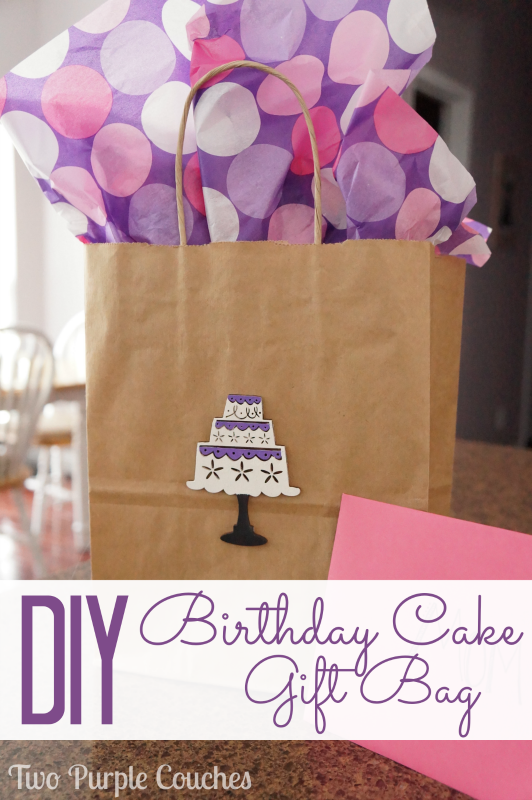 For me, I think the wrapping matters just as much as the gift inside. Now, I don't go all out with my gift wrap (though I'd love to…), but I do like to put a little love into it when I can. Just a little something extra than store-bought bags and tissue paper. Especially when I'm using craft wrapping paper or bags. They're the perfect blank slate. And it's what I had to work with recently, so I got creative to create my own DIY Birthday Gift Bags.
I had this leftover wood cake embellishment from the photo holder project I did earlier this year with Michaels. At the time, I'd wanted to make some sort of dessert menu board, but the idea just wasn't coming together the way I'd hoped, so I scrapped the cake and wound up with the painted photo holder.
So when I found myself rummaging through my wrapping materials and coming up empty for a gift bag, I grabbed that little cake and a handful of paints and got to work.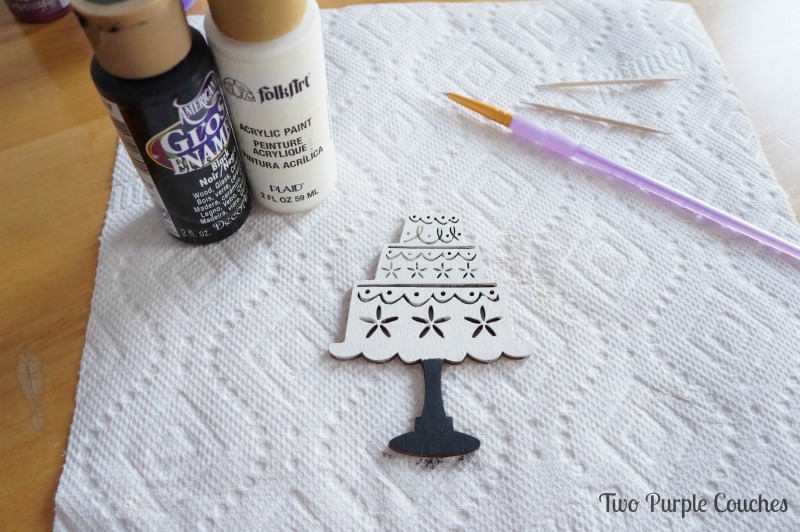 I started by painting the whole cake white (for the frosting) and the base black (for the cake plate). I think I did two coats just so that the wood was well-covered.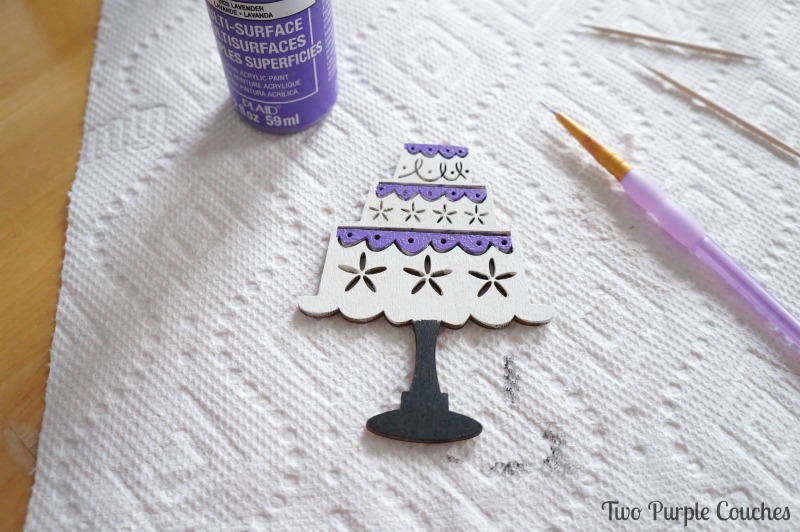 Once it was dry, I chose a super small brush and purple paint for the icing trim. Tip: grab a toothpick or two to clear paint from the little holes and edges.
I used a few dabs of hot glue to adhere the cake to my plain craft paper bag, and I was ready to wrap up my gift!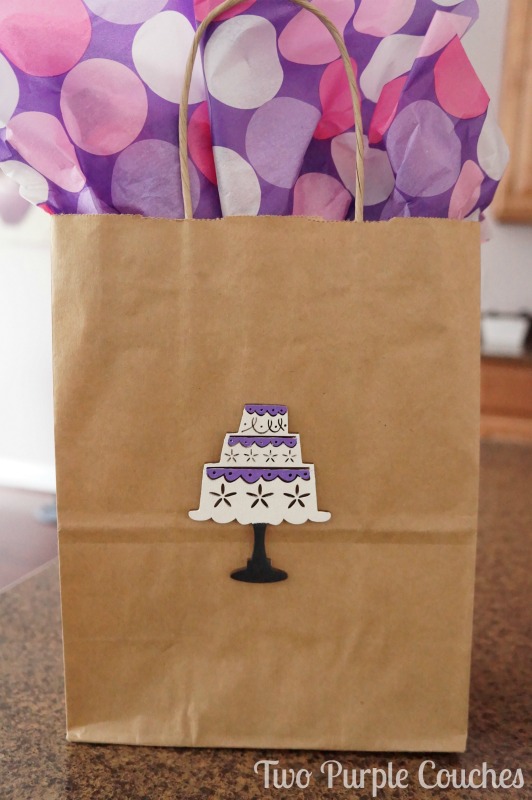 I think the project took maybe 20 minutes? So it's pretty convenient if you're one of those—ahem—last minute wrappers… not that I always leave my gift-wrapping to the last minute… (please tell me I'm not alone!!).
I think this cake would also be cute for a bridal shower gift. I may need to go raid the wood shapes section at Michaels so I can make a few dozen more gift bags!
Sharing with: Pretty Preppy Party  / Something To Talk About