Did you follow along with all of the Swap It Like Its Hot goodness that happened a couple of weeks ago? If not, I highly encourage you to start at the beginning and go until you've reached the last post! Because there is SO much inspiration to be found 😉
But if you're in a time crunch and want the "Cliff Notes" version, today I'm sharing a mini-roundup-slash-recap of 10 awesome DIY thrift store makeovers.
The reason I love Swap It Like Its Hot so much is because people's creativity never ceases to amaze and inspire me. To see so many people reimagine ordinary, sometimes forgotten, thrift store items into beautiful new pieces is one of the coolest dang things ever!
So I just had to pull together a few of these amazing swap makeovers to share with you!
psst – if you'd like to pin any of these images, please click through to their original sources!
Mini Abstract Art from Black & White Obsession
I love DIY artwork. It can be as simple or as complex as you'd like it to be, and it gives you the opportunity to create something with your own hands. Which I find immensely rewarding. I absolutely love all the different styles of art Trisha created, and those fabulously ornate frames that tie them all together!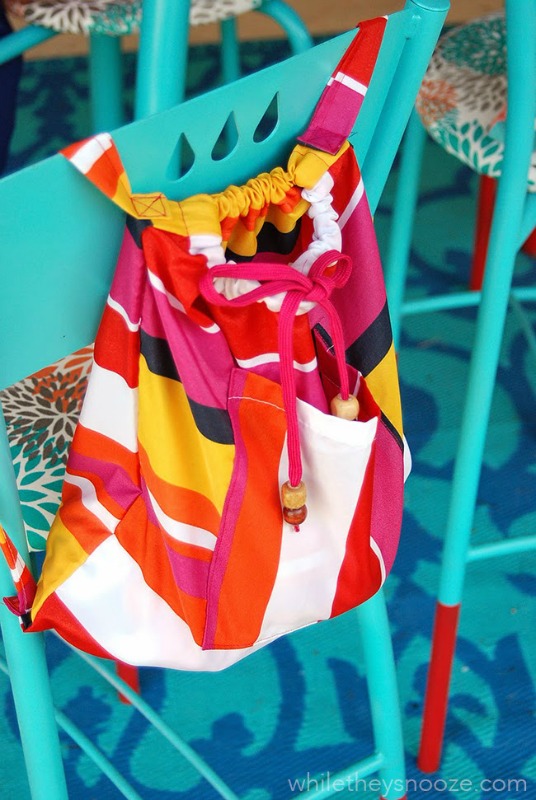 DIY Backpack from While They Snooze
When I sent a box full of old 45's and a colorful shower curtain to Sarah at While They Snooze, I knew she'd come up with something clever. But I never expected her to turn that shower curtain into this ahhhhhdorable drawstring backpack. She's got mad sewing skills. And an incredibly creative eye!
Ribbon File Box from Ciburbanity
Charlotte always amazes me with her creativity and her eye for color. Who else could have imagined covering a boring old file box with rows and rows of ribbon!?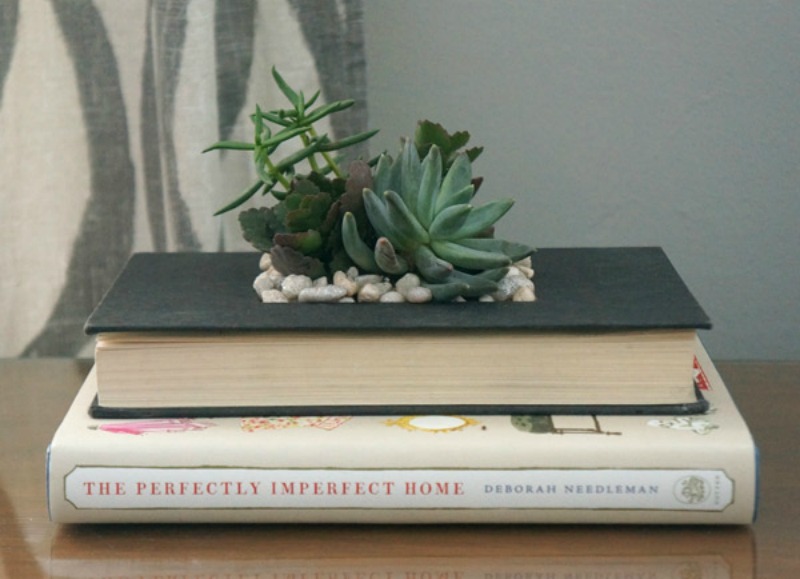 DIY Book Planter from Year of Serendipity
I have a healthy obsession with books. I love to read them. I love to collect them. I love to display them. And now? I love that I can plant things in them, too. I just adore the little succulent garden that Karen created!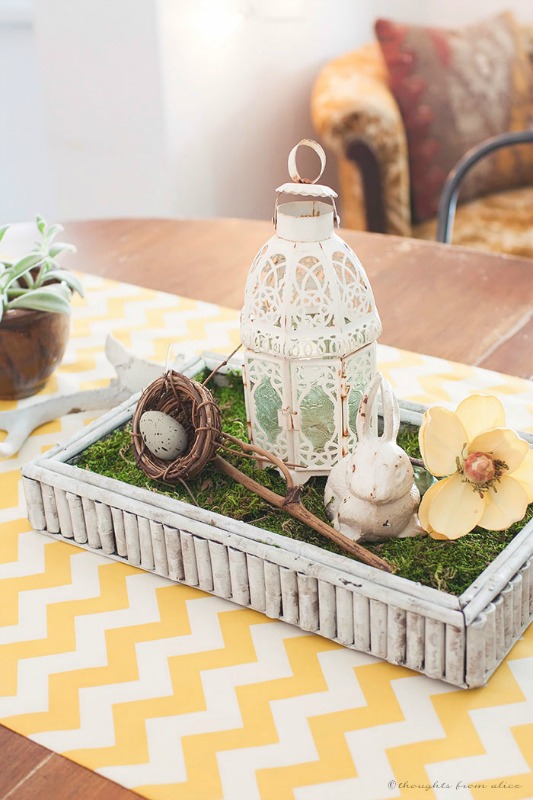 Spring Tray Makeover from Thoughts from Alice
Maybe it's because I'm craving signs of Spring, but I cannot stop looking at this tray that Alice painted and styled! It looks like a perfect snapshot of Spring on her table. I want to curl up next to it and read a book (is that weird??).
Toy Mailbox from 2 Little Superheroes
Danielle really knocked this one out of the park, in my opinion. Who'd have thought that a wooden tissue box could become such an adorable toy mailbox!? I would've loved playing with something like this as a kid!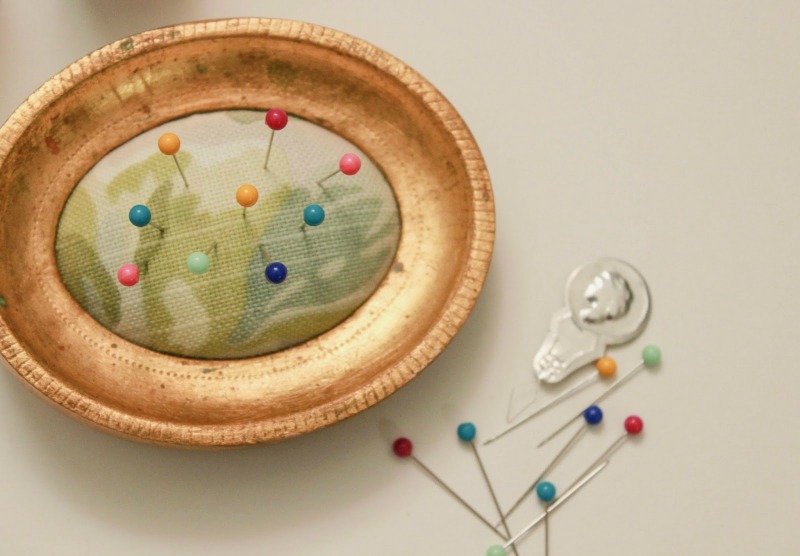 Mini Frame PIn Cushion from Chic Little House
This is another ingenious makeover. Katrina repurposed a pretty, miniature frame by turning it into a pin cushion! Smart idea, right!?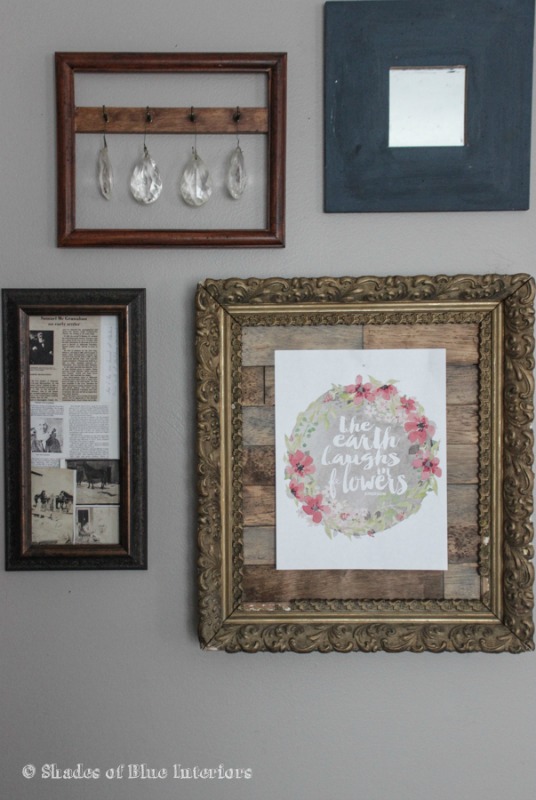 Mini Plank Board from Shades of Blue Interiors
I love the way Rachel completely reimagined a wood mail sorter into a mini plank display board. It's such a neat way to display a favorite photo or piece of art, plus I love the mix of textures from the wood and the ornate frame!
DIY Jewelry Hangers from Our Southern Home
Who'd have thought that a few old cabinet knobs and coasters could be turned into a unique way to display your jewelry!? Obviously, Christy did!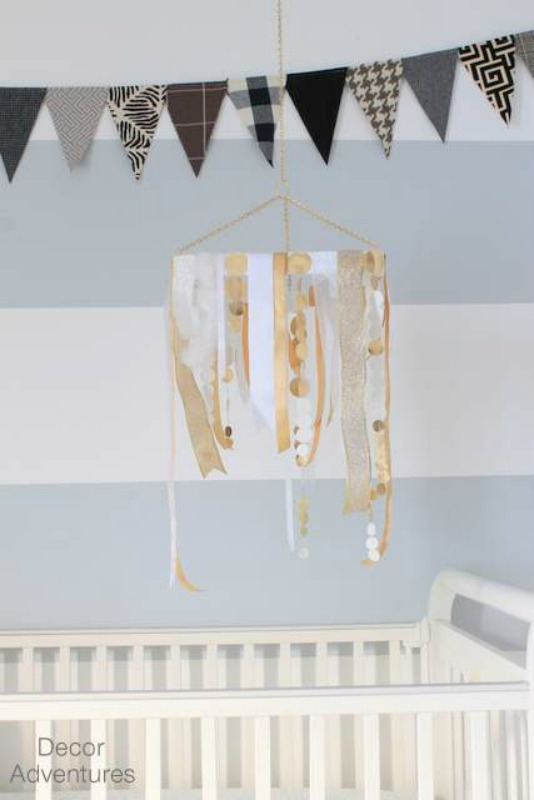 DIY Baby Mobile from Decor Adventures
Now, this is one I don't think I could've come up with in a million years. Jessica also gets an ingenious prize for turning a pool rack into a baby mobile! Whaaaa?? So cool!
Which is your favorite thrift store makeover? Hop on over to this post if you want to start at the beginning and work your way through all 33! Oh, and you can catch a glimpse of my thrift store makeovers if you haven't already 😉