This article was originally published in the April 2016 Issue of VRAI Magazine. 
When I sit down to plan out a party, I start by checking off all the major boxes: food, drinks and of course, who's coming. And then I turn my attentions to my favorite part—the decorations and the details. I believe that the best events lie in the details: those special party accessories that add an extra punch of fun to the moment.
One simple way to punch up a party is by adding a few extra details to the cocktail bar. While paper straws and cocktail stirrers may not be necessary party utensils, they definitely add an extra dose of happy to every glass. And there are easy ways to dress up store-bought paper straws or to make your own cocktail stirrers to add to the atmosphere of the occasion.
DIY Paper Straw Flags
The materials you'll need for this project are construction paper, a felt-tipped marker and double-sided tape. That's it! If you prefer not to hand letter each flag, you can simplify this project even more by typing up and printing out the flags on card stock.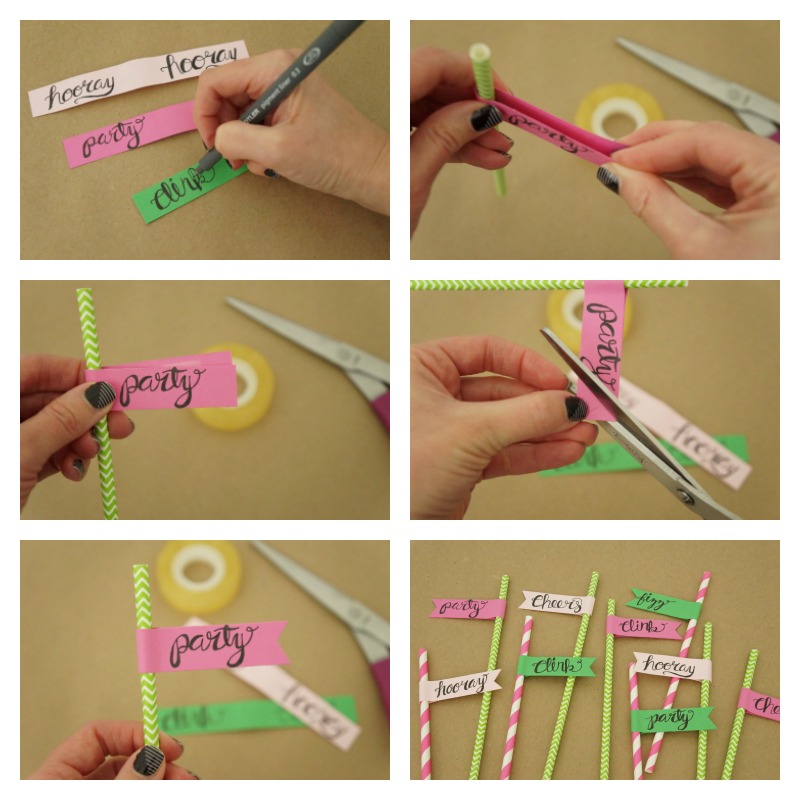 Here's how I made them: First, I cut strips out of construction paper, about 1″ x 5″, then wrote a party-appropriate sentiment on each one, such as "cheers" and "hooray". Then, I added a piece of double-sided tape to the back side of a flag and wrapped the flag around the straw, securing both ends together.
To add the "banner" details, I used scissors to snip a small triangle out of the end of the flag.
Group the straws together into a mason jar or glass and set them out next to your drink station or cocktail bar so party guests can grab a straw to use with their drinks.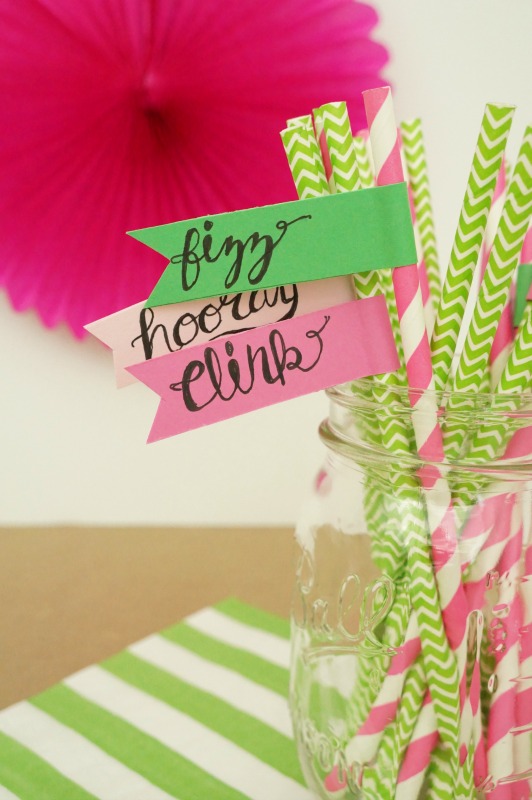 DIY Cocktail Stirrers
Another easy party accessory you can make yourself are cocktail stirrers. I made these coordinating cocktail stirrers using skewers, patterned paper and ribbon.
Here's how I made them: Using a paper punch, I punched out circles of patterned paper. To assemble each cocktail stirrer, I added a small piece of double-sided tape to one circle, then placed a wood skewer in the center and added another circle on top. For the finishing touch, I looped a small piece of ribbon around each skewer.
These party accessories, though simple to make, are sure to add an extra punch of color and delight to any celebration!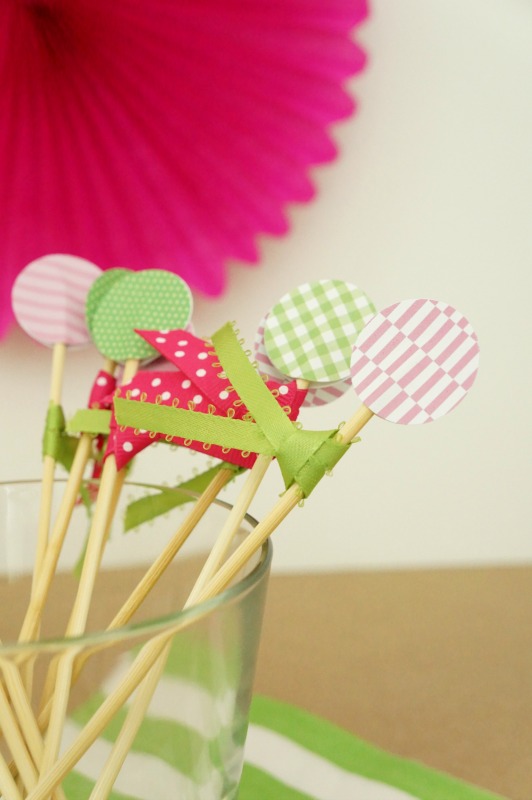 I will be using these for a bridal shower I'm throwing for my future sister-in-law, but these also make great accessories for a birthday party, baby shower or even a wedding reception. Cheers!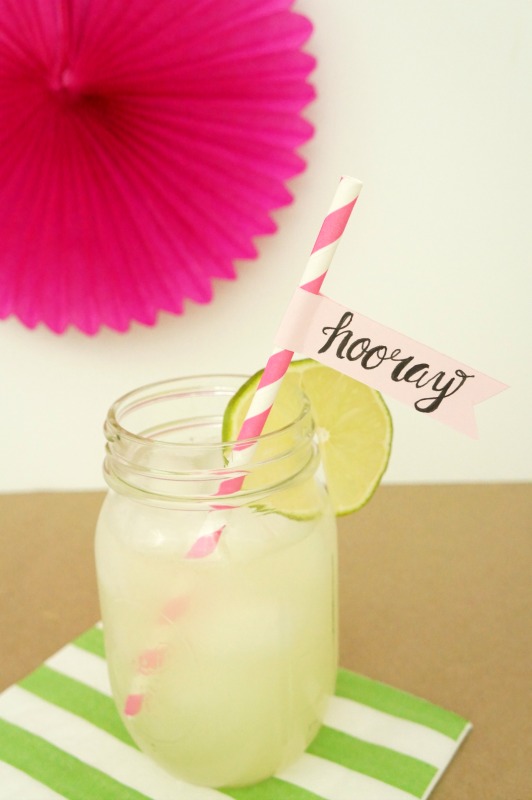 Sharing with: Welcome Home Wednesdays