Phase 2 of our Master Bedroom Makeover is in the books and one more room in our home has been banished of Builder Beige! Remember a few weeks back when I shared our paint color dilemma? Well, we landed on Creamy Mushroom. Doesn't that sound like a delicious bowl of soup to enjoy on a cool Fall day? It also happens to be the delicious new color on our bedroom walls!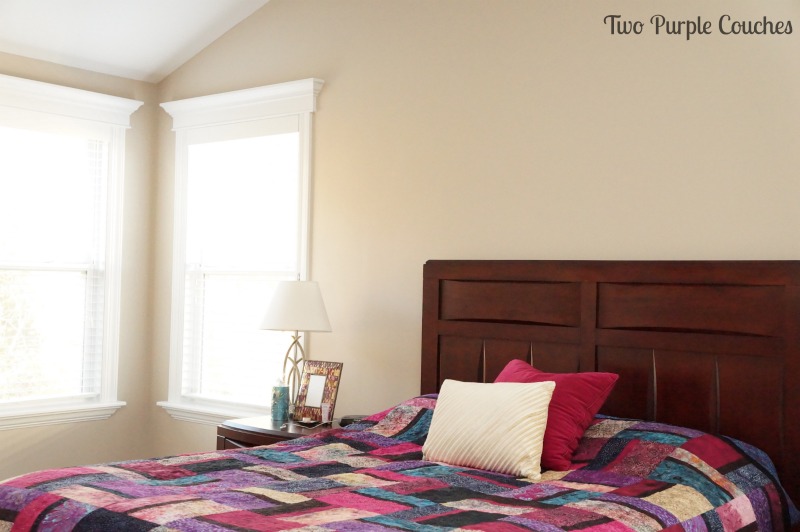 You never realize how much wall space you have until you have to paint it. We quickly came to this realization with our bedroom. With a 9-foot vault in our ceiling, plus a strange nook area, we have plenty of walls to paint. But thankfully, I had my trusty new HomeRight PaintStick EZ-Twist to help me get it all done, without a drip or a spill in sight.
Painting doesn't bother me; it's a DIY project that I really don't mind doing. But the thing I hate is how messy of a job it is. Trays of paint, drippy cans, messy brushes… plus throw our curious pup in the mix and I'm constantly having to check to make sure there aren't paw-shaped paint prints all over our floors.
I've heard so many good things about the HomeRight PaintSticks, so when I had the opportunity to try one for myself, thanks to the amazing team at HomeRight, I jumped on it. I just had to test it out for myself! And the verdict?
This PaintStick is pretty awesome. It delivers some serious no mess painting!
You just snap this special lid onto your paint can, suck the paint up into the handle, and start twisting and rolling.
It took a few minutes for me to get the hang of using the PaintStick, but once I got going, it was pretty smooth sailing—until we ran out of paint! D'oh!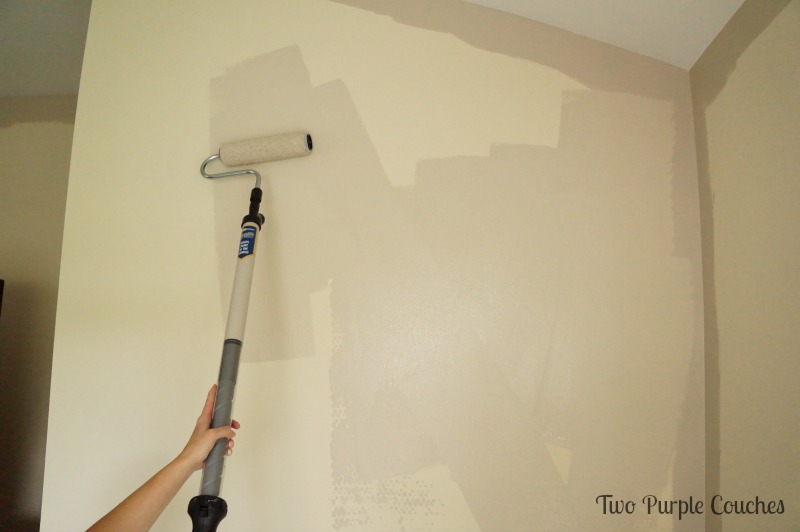 For me, the best part was not having to keep checking around me to make sure I wasn't going to step into a tray full of paint, or that Molly wasn't sticking her face in it. Because she was ohhhh-so-curious about the paint inside the cans. Every time we popped a can open, she was right there to check it out. We had an incident earlier this summer where I spilled bright blue craft paint on the kitchen floor, and she proceeded to run her face through it. And I kept having visions of her doing the same while we were painting our bedroom. So the PaintStick really came in handy for this project, and for keeping Molly paint-free!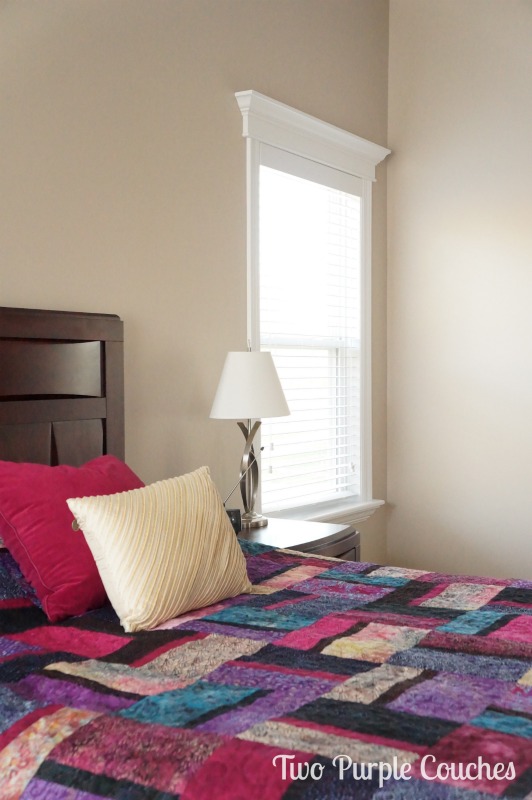 Can I gush about this color for a moment? Because I am in love with it. I was originally hoping for a darker shade of greige, but this. This is so beautiful. It's warm, it's creamy. It mixes really nicely with our cherry-finish furniture and especially with our handmade quilt. And it makes our newly-trimmed windows pop! Just in case you need a refresher, the color Creamy Mushroom by Behr; the paint we painted with is Devoe Regency (eggshell) tinted to match.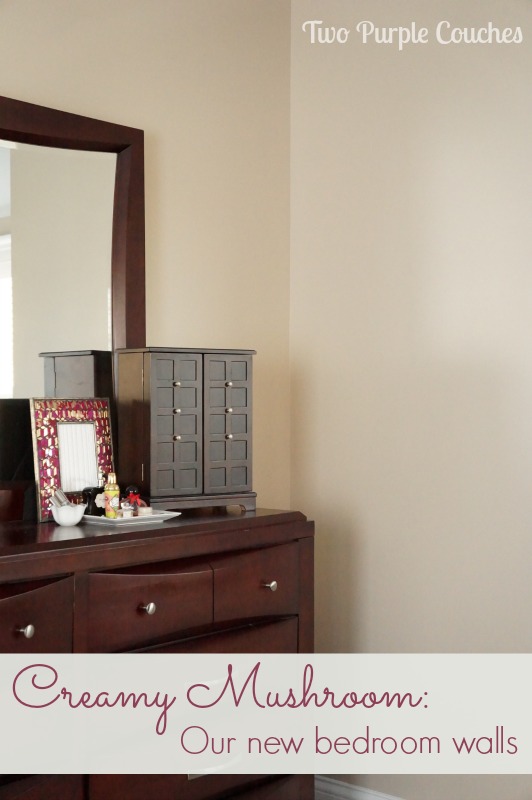 Now I can kick back and enjoy our Builder-Beige-free bedroom and start to dream up all the fun stuff for our space, like new lamps, artwork, maybe an armchair for a reading nook… the ideas are flowing 😉
Full Disclosure: This post is sponsored by HomeRight. All opinions expressed are my own; I wouldn't share a product, artist or brand I don't believe in. You can read my full disclosure and privacy policy here. 
Sharing with: Creative Spark / Weekend Re-Treat