Country Living Fair 2017 is coming to Columbus, Ohio September 15-17! Win 2 weekend pass tickets and experience the pages of Country Living come to life!
Country Living Fair 2017 is coming up soon and I couldn't be more excited! Plus, the team at Stella Shows, who puts on the Fair, has generously offered up a pair of Early Bird Weekend Passes to one lucky winner! Keep reading to the end of this post for the giveaway entry details.
I have had the Country Living Fair marked on my calendar for months—this will be my fourth year going and I swear it gets better each year. If you've never been before, it's like seeing the pages of Country Living magazine spring to life. There will be more than 200 vendors at the Fair, including artists, jewelry makers, furniture makers, antiques sellers and more.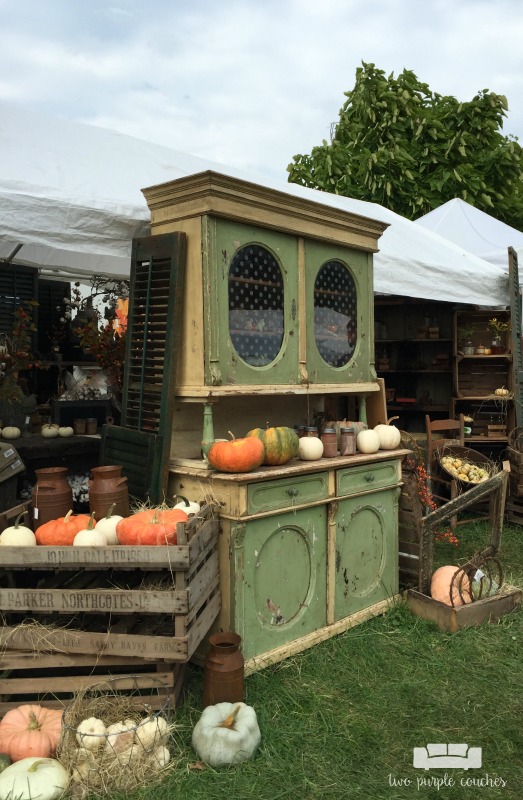 One of my favorite things about the Fair is all of the inspiration I soak up. If you're on the hunt for new Fall decorations or just some home decor ideas, you'll find plenty to love at the Country Living Fair! I wish I could pack up entire booths and bring them home! This is the time of the year when my creativity and decorating desire go into overdrive and I always come away from the Fair with so many beautiful ideas to try in my own home.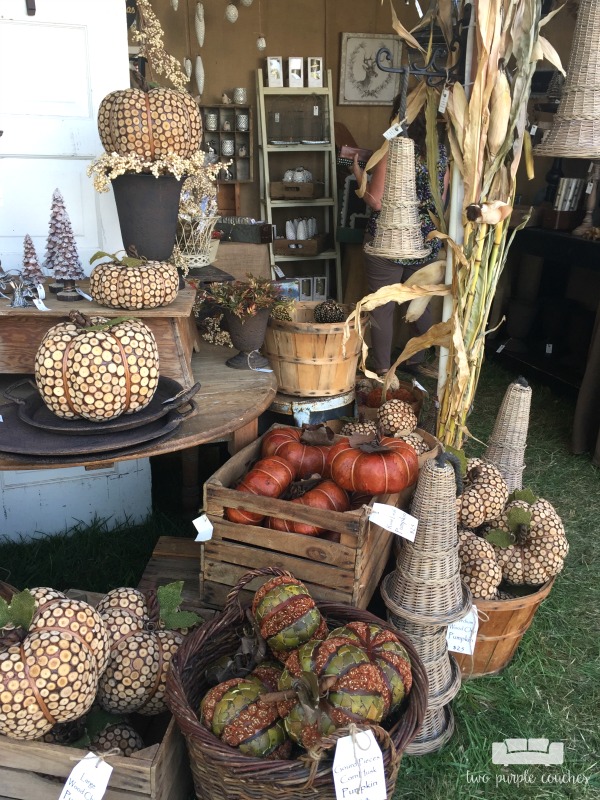 Along with plenty of shopping, you can also attend cooking and crafting demonstrations throughout the weekend. There will also be speakers and meet-and-greet opportunities with the editor of Country Living magazine and authors such as Kim Leggett of City Farmhouse and Brent Ridge and Josh Kilmer-Purcell of The Fabulous Beekman Boys.
This year there will also be special Handmade Workshops throughout the weekend, sponsored by JOANN Stores. You can find more details on the featured workshops, and sign up, at www.stellashows.com. (Note, there is a separate fee for these workshops).
As always, you can stay up-to-date on Fair news and finds by checking #CLFair and #CLFairFinds on social media. Be sure to follow me on Instagram if you don't already – I'll be sharing photos and stories throughout the weekend! You can also find more information about the Columbus, Ohio Country Living Fair here.
Country Living Fair 2017 Ticket Giveaway
One lucky winner will receive two (2) Early Bird Weekend Passes to the Country Living Fair in Columbus, Ohio, at the Ohio Village September 15, 16, and 17. Parking fees are not included on the tickets – parking is $5/day. Early Birders get access to the show at 8:30 a.m. on Friday and Saturday. To enter, simply leave a comment on this post and say "I want to go to the Country Living Fair!" Be sure to include a valid email address as this is how the winner will be contacted. This giveaway is open until 11:59pm EST on Monday, September 4th, 2017. The winner will be notified by email on Tuesday, September 5, 2017 and will have 24 hours to respond, otherwise another winner will be selected.
I hope to see you at the Fair this year!
Disclosure: I received complimentary Early Bird Weekend Passes for the 2017 Country Living Fair from Stella Shows. All content and opinions expressed here about the Fair are my own. Click here to read my full disclosure policy.