I don't know why, but it felt like it took me forever to get our home decorated for the holidays this year! It seemed like every surface I set out to decorate, I'd get distracted five minutes later and move onto a different shelf or table. Or worse, I'd arrange a few things and decide the next day that I wasn't satisfied with the placement. But I finally got everything in place, and I am feeling good about our holiday home this year. Won't you join me for my 2016 Christmas Home Tour?
If you saw my recent posts about our simple, rustic mantel, our front porch or our dining room, you know that this year I am leaning toward rustic, vintage and simplifying (somewhat). These are the main areas of home, but there are plenty of other nooks around our family room and kitchen that I wanted to decorate, plus our tree, of course!
So let's start outside and work our way in, shall we?
I'll wait a minute if you want to grab a beverage to sip on while we take the tour!
See more of my Christmas porch here.
 I went with some simple metallic decorations for our entryway this year. Our dining room is open to our entry, so I like to coordinate my decorations between these two spaces.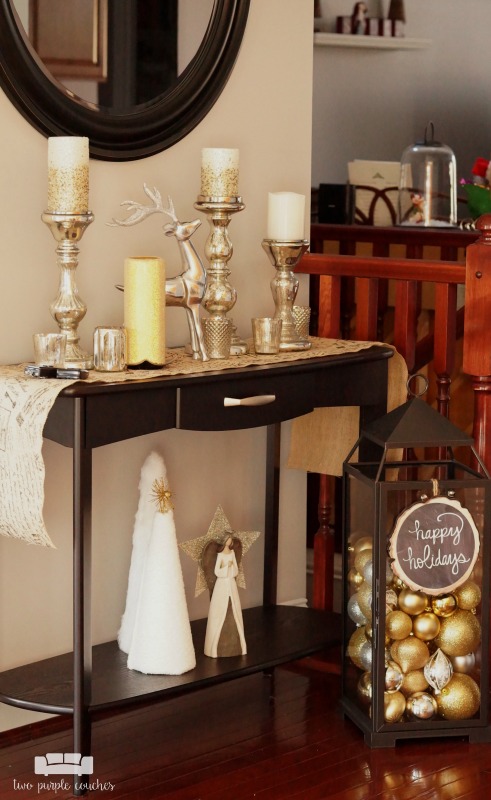 See more dining room details here.
When you step inside our front door, you have a straight shot into our family room and our back windows. We put the tree in this corner and I love that it's the first thing you see when you come inside our house!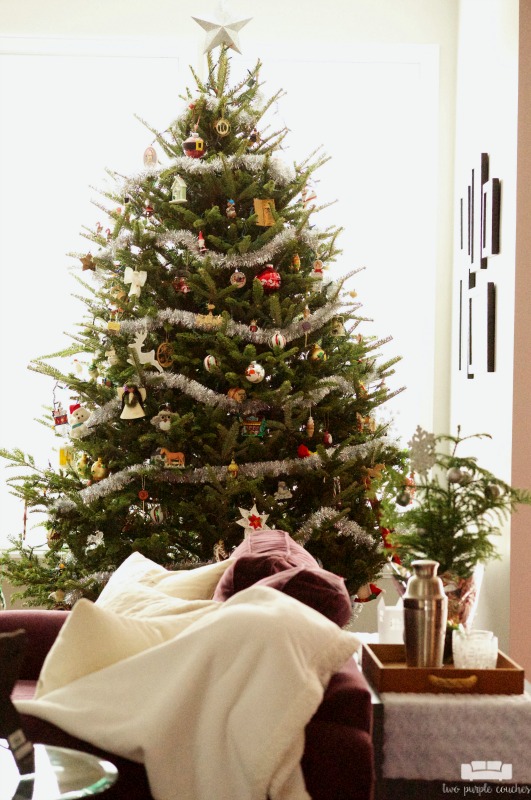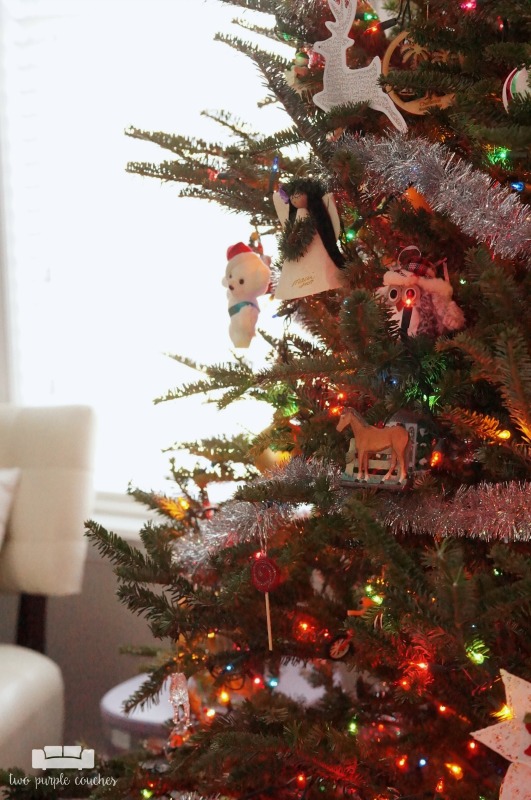 Our tree is full of sentimental family ornaments, and I love it. I've always dreamed about having themed trees, but I'll need a second tree to do that, because I can't possibly let a Christmas go by without putting all of these special ornaments on our tree.
Walking into our family room, you get a great view of our fireplace, which I decorated with a "less-is-more" rustic theme this year.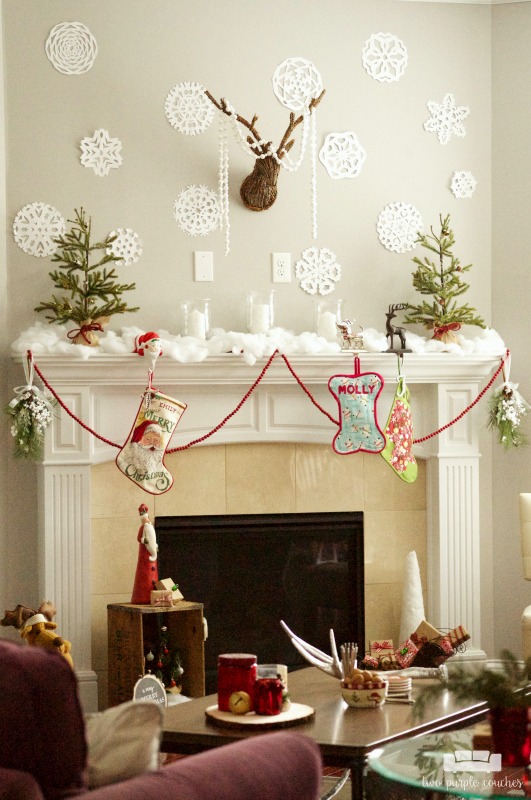 See more of my Christmas mantel here. 
Turning around, you'll see my piano along the wall by our stairs. I found some vintage hymnal cards at the Country Living Fair earlier this year and have been so excited to display them on our piano for Christmas.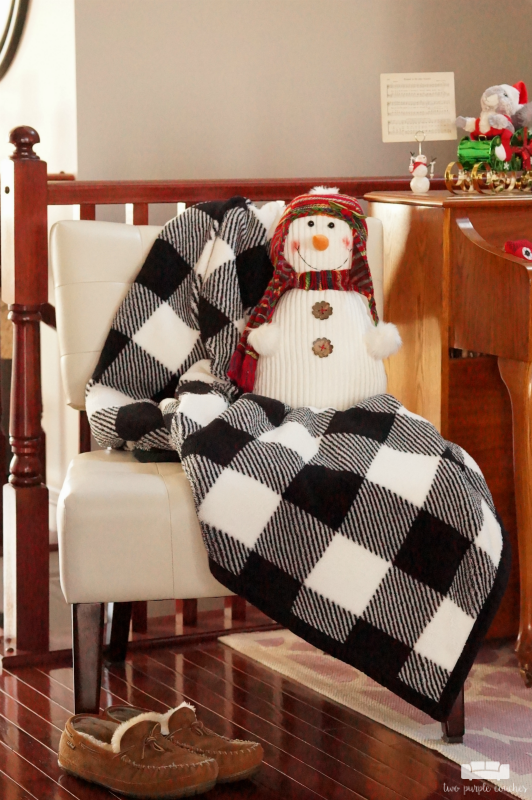 We have a very open-concept floor plan on our first floor. If you turn around, you'll see our kitchen, breakfast nook and our chalkboard wall.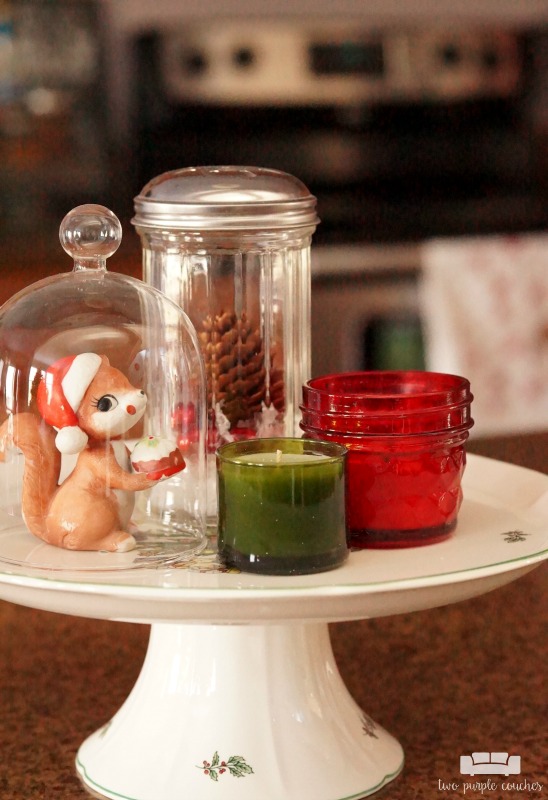 We hosted a Christmas Vacation-themed party last weekend, and I wrote out the last half of Clark Griwold's rant on our kitchen chalkboard.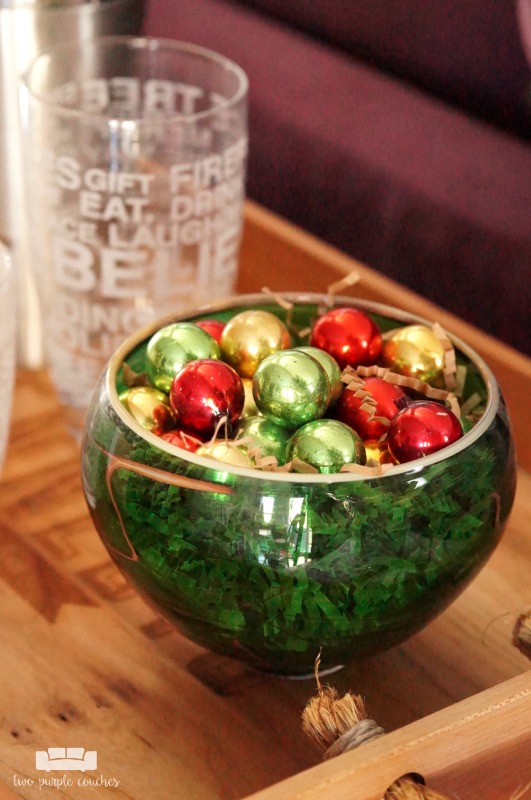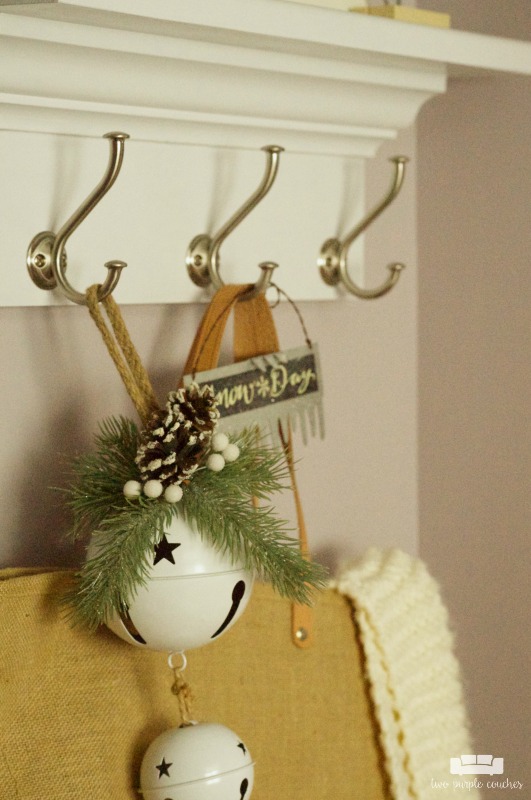 Normally I add quite a few new decorations to our stash every Christmas. But this year, I only picked up a few things at the Country Living Fair. Nearly all of our decor are items we've had for years, or things we've inherited from our families. It was a refreshing challenge to use only what we've got!
I hope you enjoyed our tour! If you liked this, check out some of our holiday home tours from years' past: