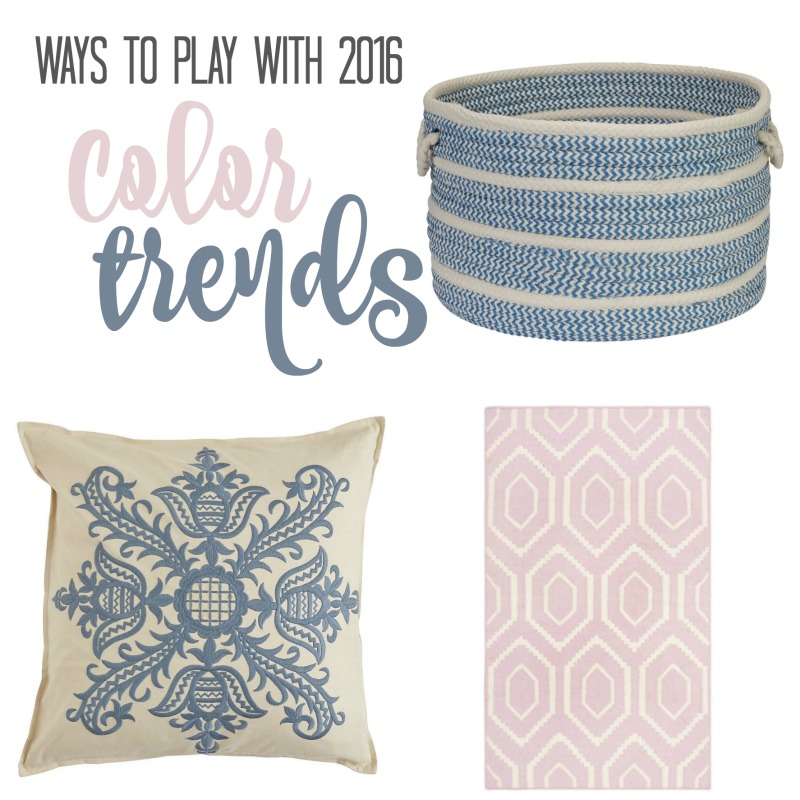 This article was originally published in the January 2016 issue of VRAI Magazine. 
Each year, the Pantone Color Institute introduces a color of the year. Described as "a color snapshot of what we see taking place in our culture that serves as an expression of a mood and an attitude", these color trends can be found in everything from fashion to home decor. For 2016, Pantone has introduced two colors: Rose Quartz, a soft, sweet pink and Serenity, a tranquil pale blue. Combined, these colors balance warm with cool to create a sense of peacefulness. Read more about why they were chosen here.
I personally don't believe in overhauling your home to suit the new trends that emerge each year, but I do love to look for ways to include these color trends into my existing home decor. If you're looking for ways to incorporate some new and different touches into your home in 2016, the Pantone Colors of the Year can be a fun way to freshen up your decor or add a new splash of color.
Rose Quartz and Serenity have been steadily working their way into home decor, so whether you want to add a smaller accent or go big with a rug or accent chair, you'll be able to find pieces to suit your color fancy. And while these two colors may come off a little gender-specific at first glance, have no fear! They can be paired with a broad range of colors, from deep fig hues, to earthy greens, to a range of neutrals and metallics.
Rose Quartz
This pretty, soft pink can still pack a punch of color in your space!
For a larger impact, add a pale pink rug or shaggy pouf to your space. For light touches of color, try a wire storage basket or throw pillow.
Serenity
This cool blue color has a calming impression with lots of depth and dimension.
Try it out on an ottoman or, for added texture, on a woven basket. For a smaller accent, add a lantern to a mantel or console table.
What do you think about the 2016 color selections? Will you be including these Pantone color trends in your home decor this year?