I always hate the day that our Christmas decorations come down. I know to a lot of people, this makes their home feel clean and fresh, but to me it feels bare and sad. And with the January days being short, grey and cold, a bare, sad house is the last thing I want to be surrounded by! I prefer to ease out of Christmas and swap in some winter mantel decor that still feels festive, but not holiday-specific.
I've also decided to give myself a little decorating challenge this year: I'm going to leave the grapevine stag hanging above the mantel all year. I think it'll be a fun sort of game to see how I can decorate him to fit each season. Does anyone else like to give themselves these little types of challenges? Nope? Just me? Oh well! I'm already dreaming up ways to swag heart garland from his antlers for Valentine's Day, and maybe a floral crown for Spring!
But I'm getting ahead of myself… back to winterizing the mantel… We woke up one morning last week to a halfway decent snowfall; the first of the season. The trees were coated in pretty white powder, and I suddenly got inspired. For my winter mantel decor, I'm going with a "snow day" theme.
The hubs and I cut out these beautiful paper snowflakes a few years ago, and I knew they'd be a perfect backdrop for my wintry mantel.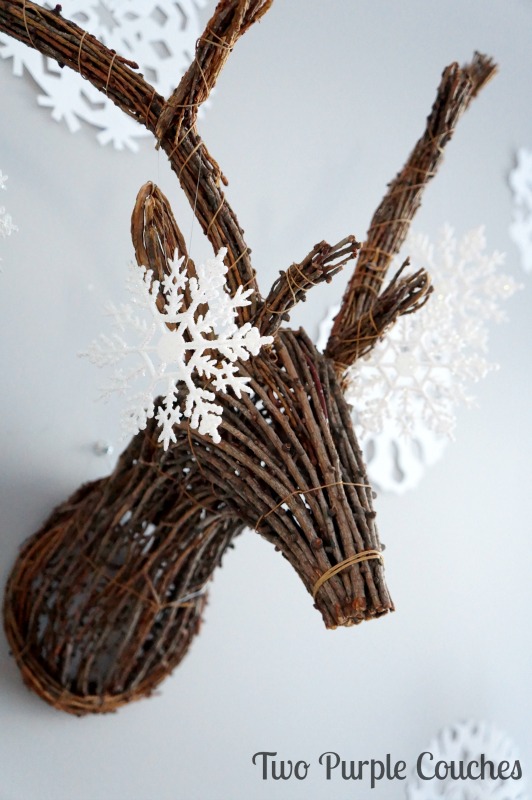 I hung a few glittered snowflakes from the stag's antlers, and then started working in some of my favorite neutral and natural elements: wooden spools, cotton branches and natural jute twine trees.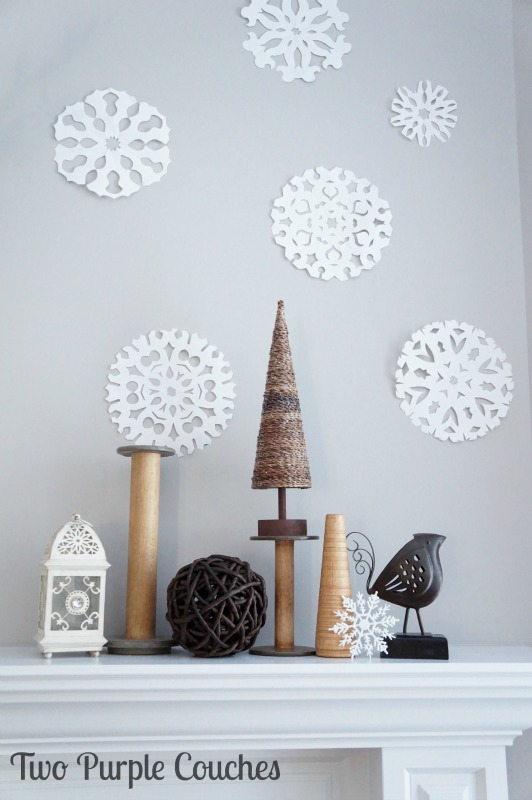 I love the combination of textures happening here: natural woods, a sweater-covered vase, the knobby grapevine and twigs… it all feels perfect for the season without feeling blah or boring.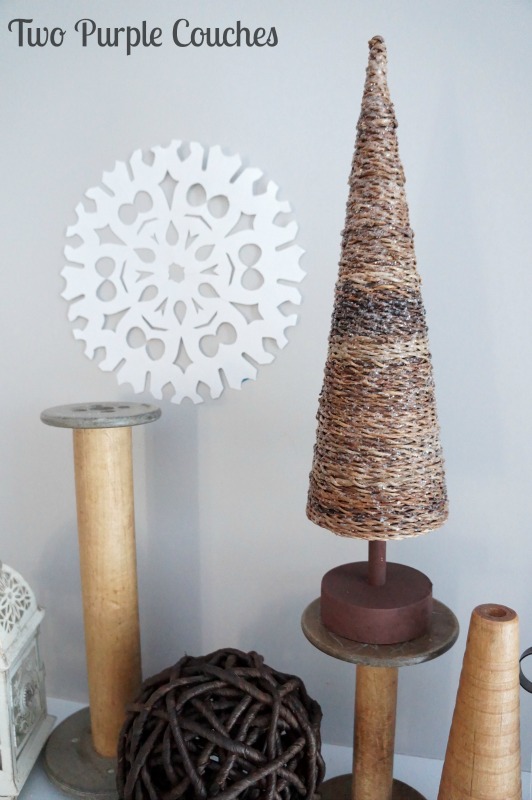 And then there's this guy. I love this stag head!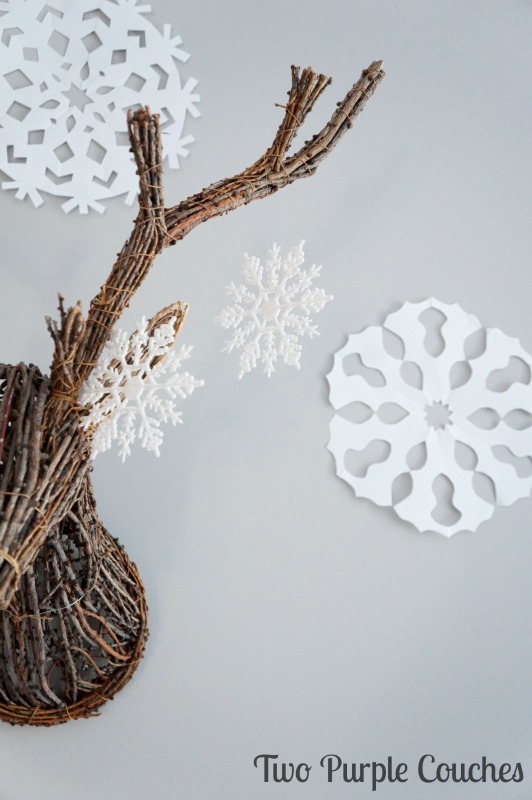 Do you decorate for winter? Or do you jump from Christmas to Valentine's? 
Sharing with: Home Decor & More