I have been loving coming up with new ways to use watercolors. As much as I enjoy an abstract watercolor painting layered with lettering, I probably only need so many of these adorning my walls. When I began brainstorming ideas for letter art for my craft room, I wanted to incorporate watercolors in some way, and what I came up with was this watercolor letter wall decor.
My first thought would've been to watercolor directly onto the letter, but I didn't think the chipboard material would hold up very well. So I opted to use watercolor paper instead.
Instead of going with a simple gradient or ombre effect, I decided to play around with different shapes and brushstrokes. Here's a look at how I did it:.
I started by creating a light gradient across the whole page, from yellow to orange to red: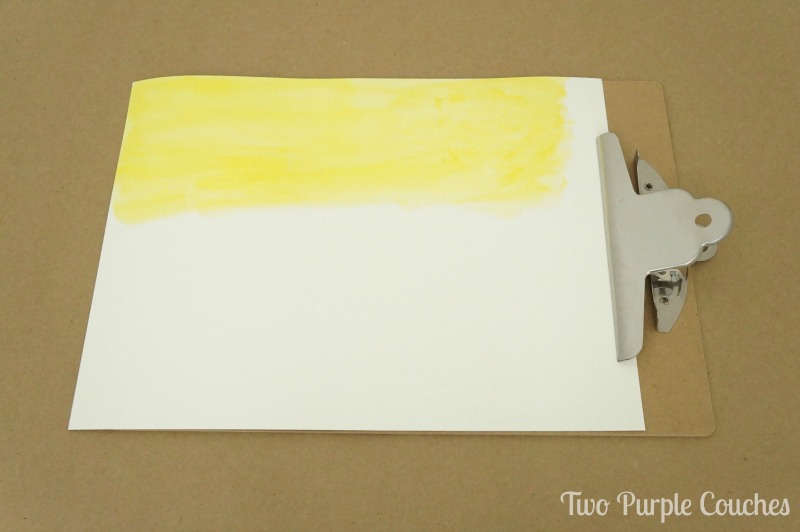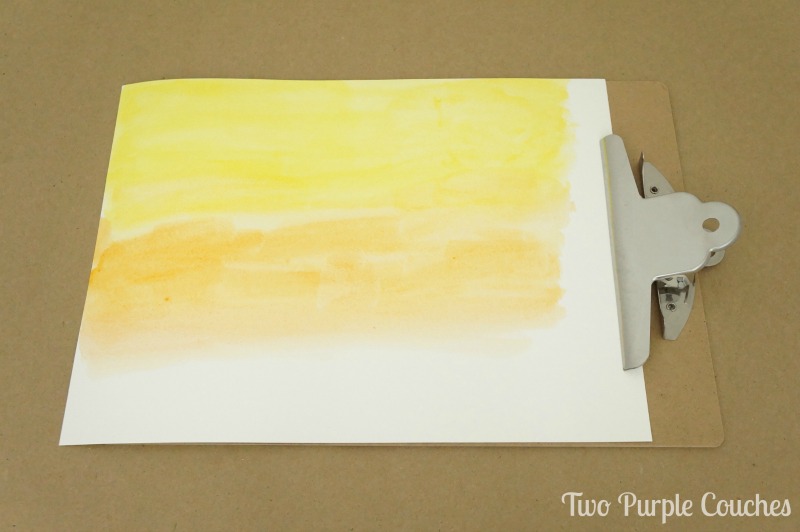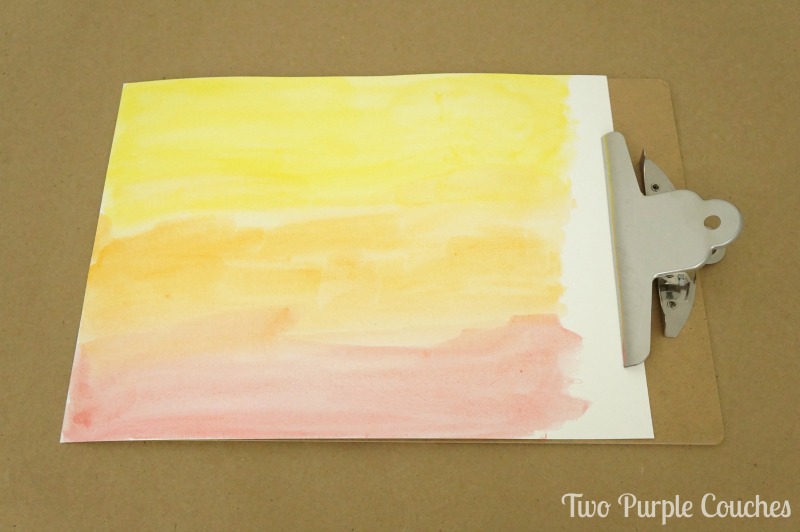 Then I layered on different brushstrokes – lines and zig-zags, dashes and smudges, etc, until the whole page was filled: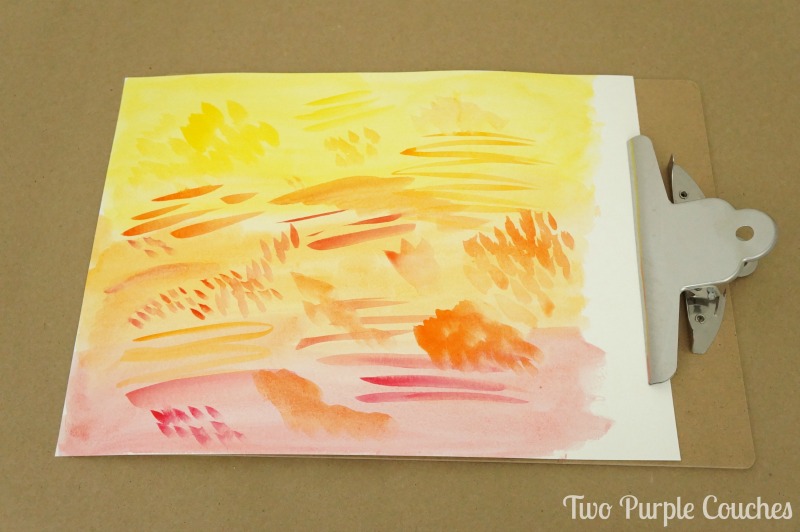 Once dry, I traced the "R", cut it out and glued it onto the chipboard.
Then it was ready to hang!
I think this turned out so neat, and of course you can't beat how easy it was! (And cost-effective, too. I already had the watercolors and paper, and the chipboard letter cost less than $1 on clearance!). It adds a nice punch of color and art to my C-R-E-A-T-E word art in my craft room.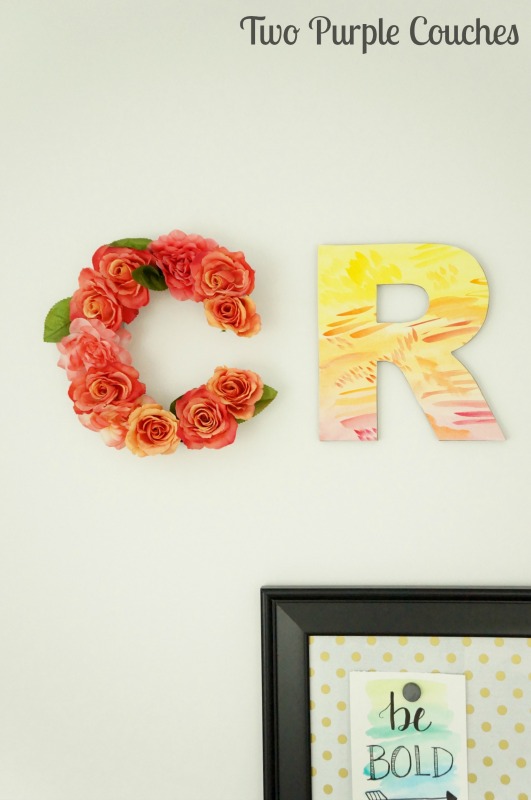 Love this DIY art project? You may also like: