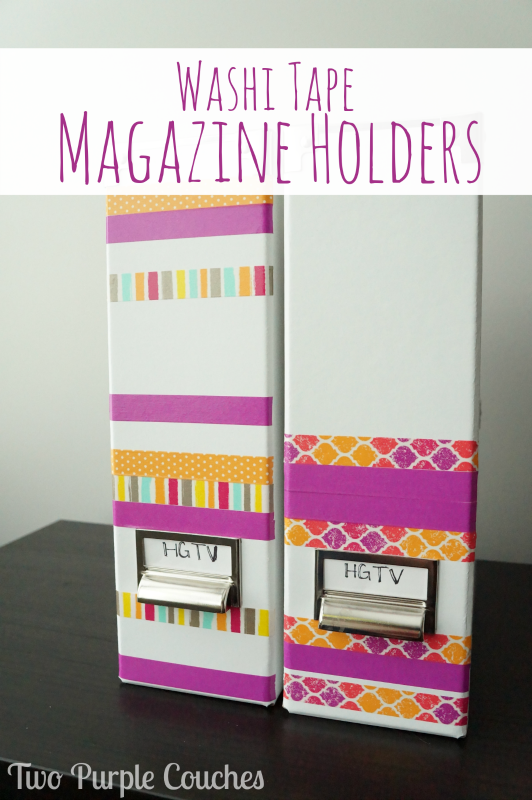 I don't openly profess my love for washi tape nearly enough. But trust me, it is a thing of magical proportions. If you haven't used it before, washi tape is basically fancy decorative tape. Which means that anything you can stick it to can be made infinitely prettier.
Case in point – a set of plain magazine holders.
I've never considered myself to be a magazine person, but after looking over my coffee table and book shelves, I realized that I own a heaping collection of magazines. And most notably, pretty much every issue of HGTV Magazine that's been published since it debuted in 2012. And it was time to get all of these issues in order.
While it's true that these magazine holders were doing a perfectly good job of holding magazines before I added the washi tape accent, they looked a little boring doing it. So why not jazz things up a bit?
If you've been around here for a while, you know that I love me some SIMPLE craft projects. And this is about as simple as it gets:
Grab a magazine holder.
Grab as many rolls of washi tape as you wish.
Cut some strips of tape and—BOOM!—instantly prettier magazine holders!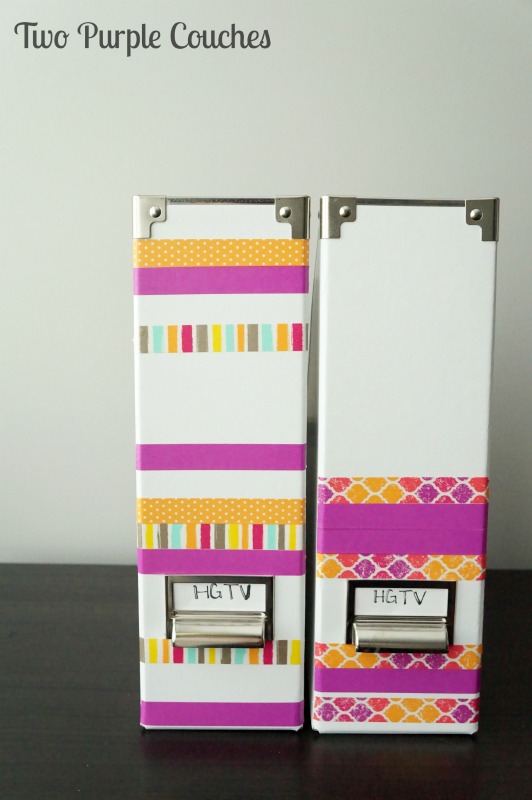 Here's a tip I picked up while working on these: for crisp edges, position your tape and leave a little hanging over each edge. Then use a craft knife to cut off the excess.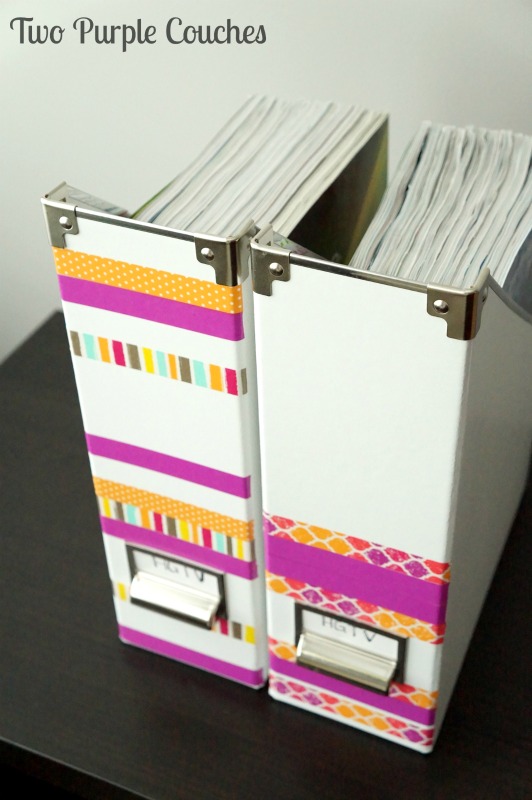 Much better. Much, much better. A little pop of color and pattern makes everything better, dontcha think!?
Sharing with: Something To Talk About