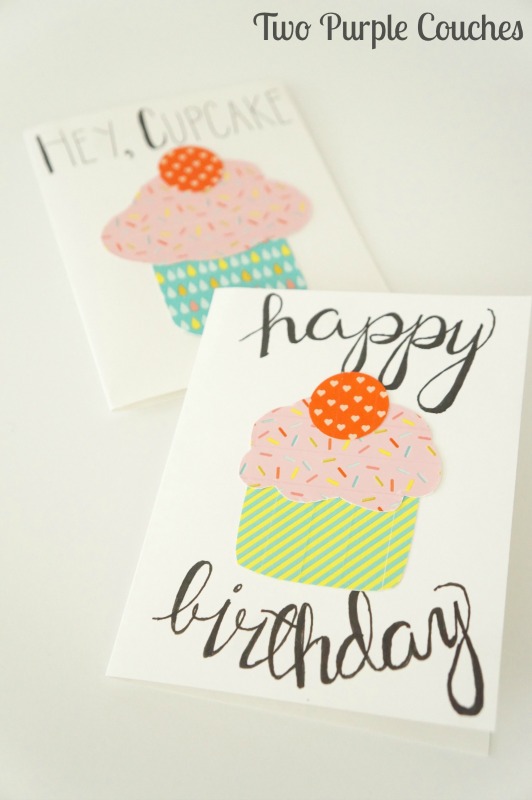 We had a snow day yesterday, so I threw on my coziest sweats and sat down to craft the afternoon away. Only problem was that I had no idea what I wanted to craft, until I came across a mini roll of washi tape that reminded me of sprinkles. And suddenly the idea for a cupcake birthday card was born!
Yeah, I realize that my creative process is kind of sporadic, but I like to go where inspiration leads me.
I made up one cupcake birthday card to make sure that my idea was actually do-able, and was so smitten with the results that I made another!
This post contains some affiliate links for your convenience. Click here to read my full disclosure policy. 
How to make a cupcake birthday card with washi tape:
Materials Needed:
Washi tape in assorted patterns for the cupcake liner, frosting and cherry on top.
Card stock or construction paper
Scissors
Glue
Tutorial:
1.) Add several rows of washi tape to a piece of card stock or construction paper. You'll need about 5 rows for the cupcake liner and 5 rows of the Sprinkle Washi Tape for the frosting.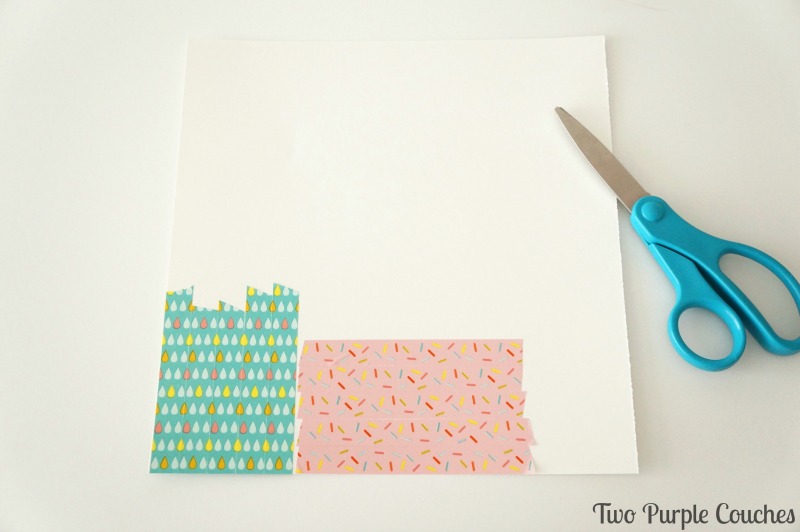 2.) To cut out the cupcake liner, cut a square, then round off two corners for the bottom. For the frosting, cut out a cloud-like shape. Use a circle punch or trace a circle for the cherries on top.
3.) Glue the liner, frosting and cherry together for each cupcake, then glue each cupcake to the front of a blank card.
4.) Finish by hand-lettering a birthday greeting on each!
Aren't they just adorable!? The options of washi tape liners + frosting are endless; you could customize these for any kind of occasion! Tape a stick to the back and these would be cute cupcake toppers, or string them together to create a birthday banner!
Maybe I'll make a whole baker's dozen of cards, who knows!?
How do you like to spend your snow days?
Love washi tape as much as I do? Check out my other easy washi tape projects: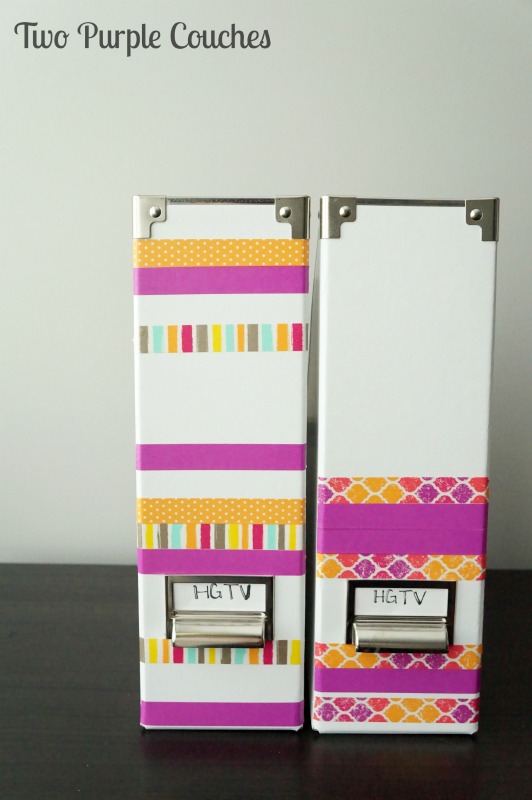 Sharing with: Creativity Unleashed / Weekend Retreat