I am pretty excited about sharing these chandelier crystal necklaces with you today! This is a project I've had in mind for a while now, and I finally got around to creating them. And I am SO glad I did, because I think they're gorgeous!
One of my favorite things to to browse booths and tents at indie craft fairs and fleas admiring unique pieces of jewelry. One of my favorite purchases a few years ago was a pendant necklace made from an old crystal and a bullet casing. That may sound strange, but I love the juxtaposition of the crystal and metal, plus I get a kick out of jewelry made from "found" items like that. So when I received a bag full of chandelier crystals for last Fall's Swap It Like It's Hot challenge, I knew they were destined to be turned into jewelry.
Can you believe this is my first jewelry project? Me either!! I've always thought I would love making my own jewelry (I was right!), but I've always felt a little intimidated by it. I think I didn't want to invest in a lot of materials and tools and then hate it. These necklaces were very simple to create, and I think there will definitely be other jewelry projects in my future!
This post contains some affiliate links for your convenience. Click here to read my full disclosure policy. 
How to make chandelier crystal necklaces:
Materials Needed:
Chandelier crystals
Jump rings
Lobster clasps
Tutorial:
1.) Cut the suede cord to your preferred length. Use one of your favorite necklaces as a guide. Mine measure between 28″ and 33″, but you could go shorter if that's what you prefer.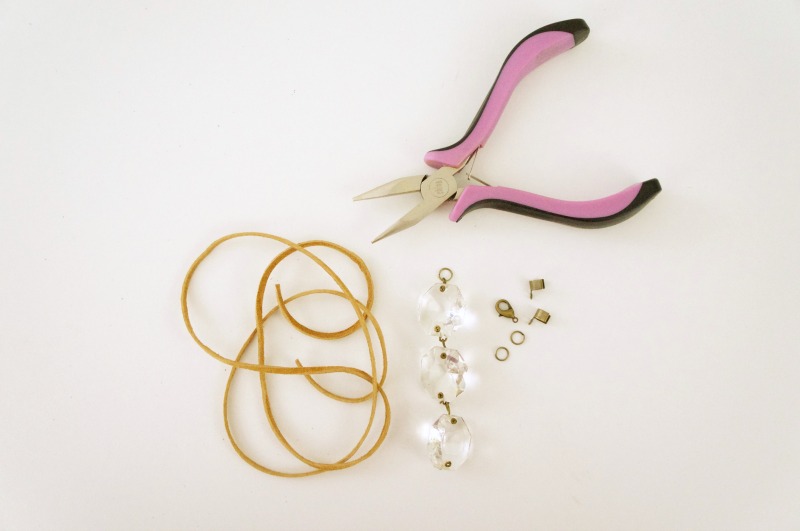 2.) Add a jump ring to your crystals. Mine still had original wire loops and I was able to thread a jump ring through these. Thread the suede cord through the jump ring on the crystal.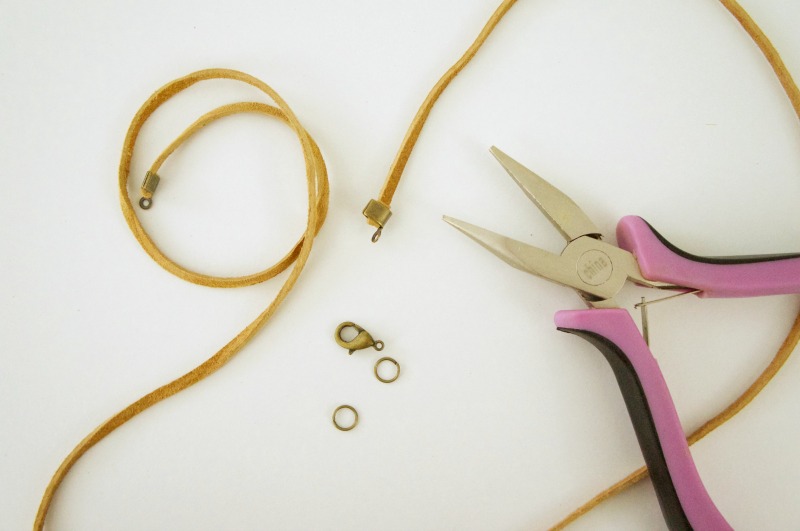 3.) Fold the cord caps around each end of the cording, add a jump ring to both ends and a lobster clasp to one side. And that's it!
You can personalize your crystal necklaces by adding additional beads and charms, or even by knotting the cord to give it a different look. Have fun with it!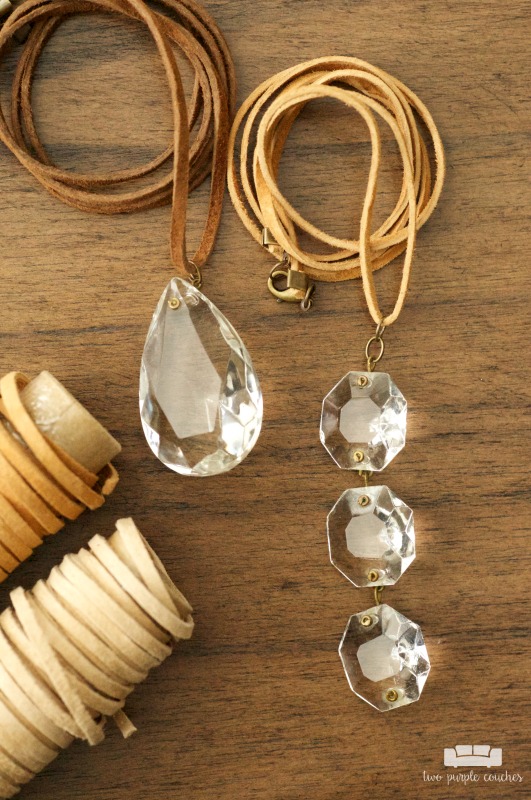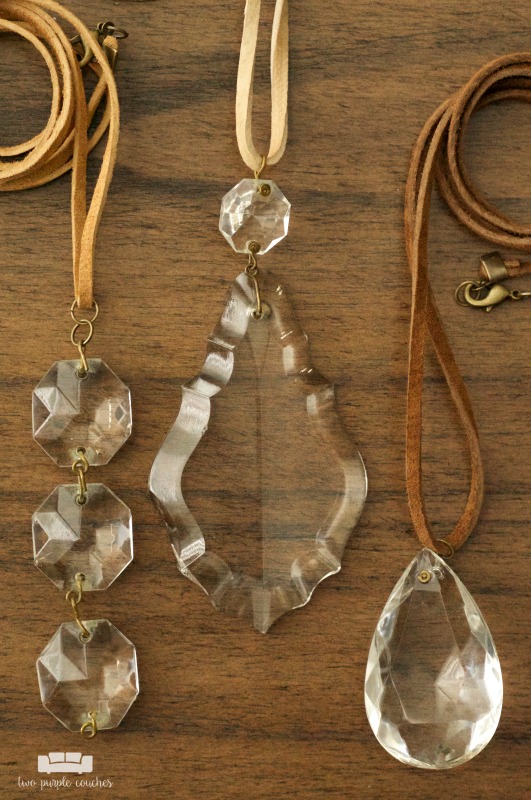 I've been hoarding a few pieces of hardware that I had to remove from the old steamer trunk I redid a while back and decided to use that for one of my necklaces. Rusty hardware and chandelier crystals never looked so good together!
Now that you've got a trove of beautiful new vintage crystal necklaces, be sure to check out my magnetic jewelry organizer here for a way to organize and display your necklaces!
Love this? Don't forget to pin it!