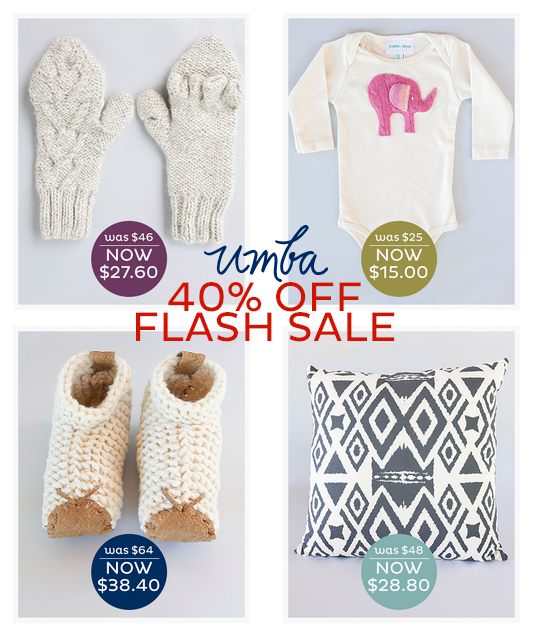 Happy Thursday, friends! The weekend is almost here, and hopefully Spring isn't too far behind!
And speaking of Spring, I had to pop in to tell you that Umba is offering a FLASH SALE as a sort of "spring cleaning". But… it's today and tomorrow only!

And I don't want you to miss your chance to try some of these wonderful handmade items before they're gone, like the cozy arm warmers and cowl scarves by EmiLime or the cool upcycled wallets and belts by Alchemy Goods.
You can shop all the deals here! Just enter Emily Kennedy in the "Host" field at checkout!
Happy Handmade Shopping!
Disclosure: As an Umbassador, I do earn a 20% commission on all purchases made through umba.com/emilykennedy. I am very passionate about supporting the handmade community, and all opinions expressed here are my own. I wouldn't share a product, artist or brand I don't believe in.