This is one of my favorite weeks of the year! Swap It Like It's Hot is back for Round 4, and this time, there are 40 bloggers joining in the fun all week long! How does it work? Well, we head out to the thrift store, find some unique items for about $10, and ship them off to another blogger who will turn them into something amazing!
This is my third time joining in the Swap It Like It's Hot fun, and I have to say that every time, I get more excited and inspired by the makeovers that each person creates.
Back in the Spring for Swap It Like It's Hot: Round 3, I got a very random assortment of finds from Christy of Confessions of a Serial Do-It-Yourselfer:
You can see how I transformed these items here and here. Or you can throw it all the way back and check out my first Swap round here! There's just so much swappy goodness going on!
But let's get on with this round! I received a box full of thrifted goodies from Christy at Our Southern Home. If you're popping over from her blog, welcome!
Here's what was inside: two round framed goose prints, a brass bird (heron?), a pineapple wall plaque and a square of red plaid fabric, which looks like it may have been a window valance in a previous life.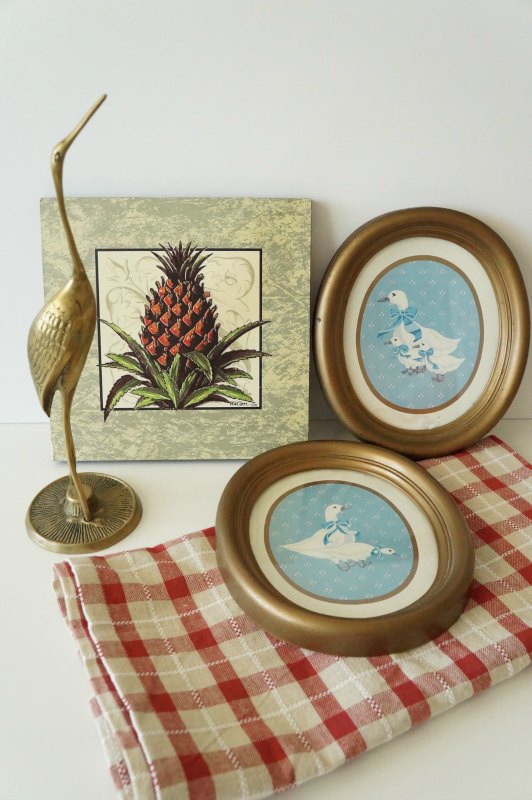 I like the brass bird just as he is, so I set my sights on the other items and started thinking about their makeover potential. With it being Fall and all, pumpkins have been everywhere, and the shape of the frames seemed like a perfect fit for a pumpkin-inspired project! And so the idea for these picture frame pumpkins was born!
I started by disassembling the frames and giving them a good coat of spray primer. There were some strange dirty/sticky spots on each, like maybe they'd been hung above a continuously burning candle? Anyway, it was gross and wouldn't come off with soap and water or sandpaper, so they needed a thorough coating. Then, just for good measure, I also gave each frame a thick coat of white acrylic craft paint.
While the paint dried, I started on the puffy pumpkin part. Using the geese as my guide, I cut a large oval out of a piece of muslin, leaving plenty of room around the edges of the glass. (If you try this for yourself, trace a larger oval than the one shown below. My first attempt was too small and wound up being too tight. I forgot to photograph my second attempt. Oops!)
Then I carefully began folding and gluing the edges to the glass, working in small sections all the way around.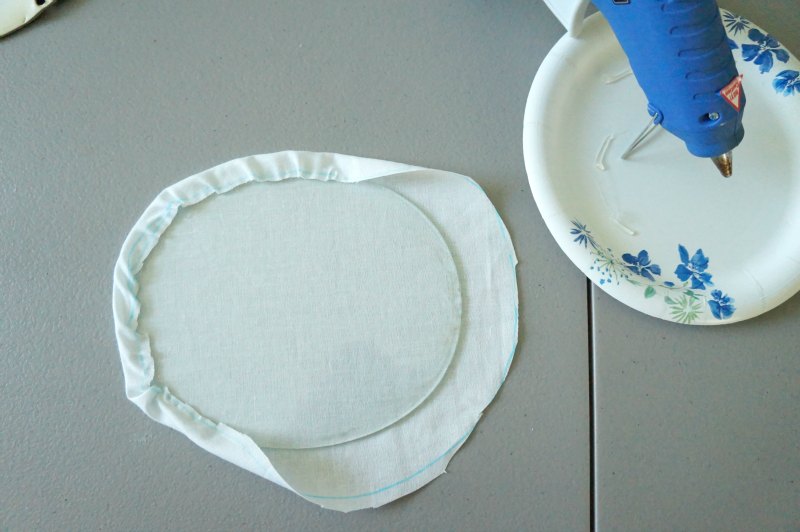 When I got about 3/4 of the way around the glass, I stopped gluing and grabbed some Polyfill stuffing and began to stuff the little pocket I'd just made. Use the eraser end of a pencil to push the filling evenly along the whole oval.
When it was stuffed enough, I glued the opening shut and reassembled the frame.
To finish off the pumpkins, I found a few small pieces of scrap wood, gave them a light coat of wood stain, and hot glued them to the tops for stems. For the leaves and vines, I grabbed a faux floral stem, removed the flower, and twisted the wired stem around a pencil.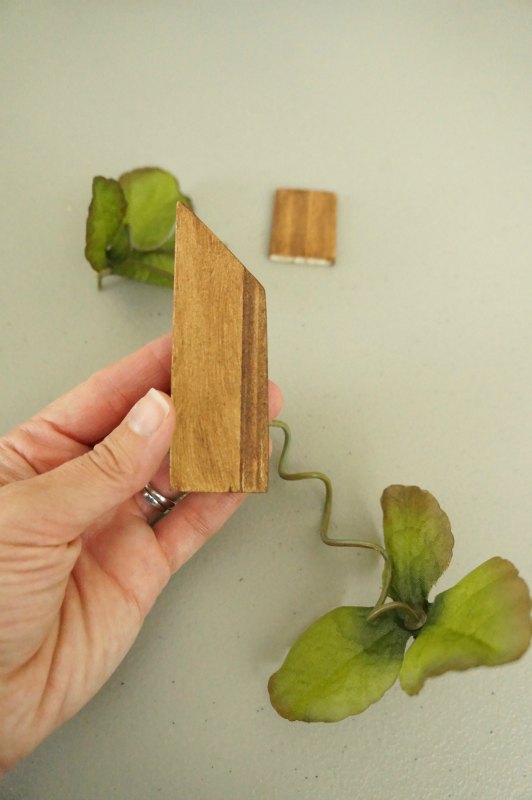 Then it just needed a dab of hot glue and my picture frame pumpkins were finished!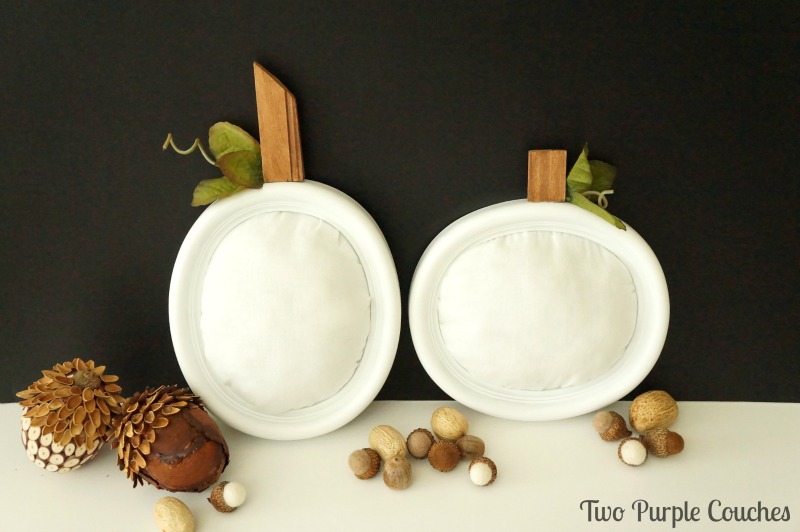 What about the other two items? I'm glad you asked (wink)
I have a Chrismas-y idea I may try in a month or so for the red fabric, though it isn't my style and therefore may end up back in the Donation pile.
As for the pineapple plaque, I turned it into a trivet, and you can find that tutorial right here.
I want to send a big ol' Thank You to Charlotte from Ciburbanity for inviting me to join and for organizing all of this crazy Swap awesomeness!
What would you create if you received a box full of faux fruit, old spools, trim and a wooden tray? Head on over to Like a Saturday and see what Rachel created the items I sent her!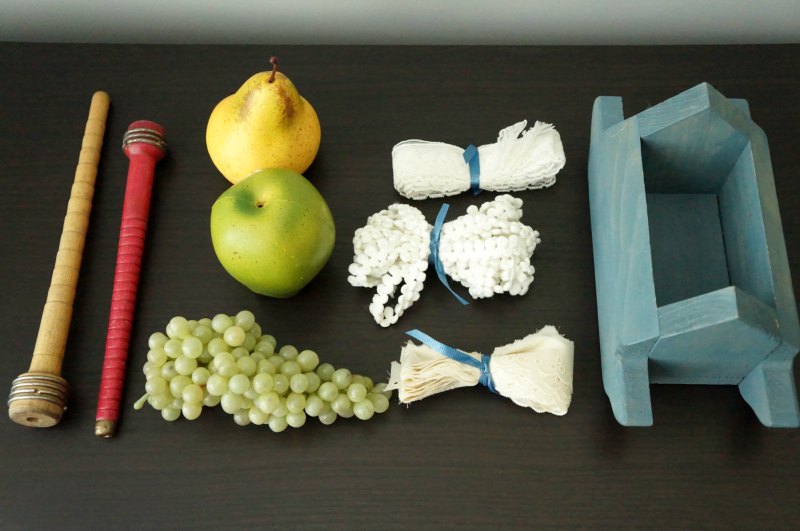 Sharing with: Merry Monday / Something To Talk About / Work It Wednesday
Tune in all week to see the crazy items this talented group of bloggers has been making over! Search the hashtag #swapitlikeitshot on social media to follow along with all the fun or check out our Pinterest Board.
MONDAY
That's My Letter / DIY On the Cheap / Run To Radiance / The Gathered Home
Two Thirty Five Designs / Chaotically Creative / Decor Adventures / Homemade By Carmona
TUESDAY
Thoughts From Alice / Reinvented / Confessions Of A Serial Do-It-Yourselfer / Restoration Redoux
Always Never Done / I Am a Homemaker / Black and White Obsession / Windgate Lane
WEDNESDAY
Town and Country Living / brepurposed / The Charming Farmer / 58 Water Street
Designer Trapped In A Lawyer's Body / Year of Serendipity / White House Black Shutters / Desert Domicile
THURSDAY
Two Purple Couches / Like A Saturday / Finding Silver Pennies / Artsy Chicks Rule
Something to Be Found / Shades of Blue Interiors / Simple Designing / Our Southern Home
FRIDAY
Evey's Creations / Dragonfly and Lilypads / Weekend Craft / Ciburbanity
A Designer At Home / Polished Habitat / Blue i Style / Addicted 2 DIY