Thank you to At Home for sponsoring this post. All content and opinions expressed here are my own. Click here to read my full disclosure policy. 
The Christmas season is my absolute favorite time of the year, and the older I get, the more I appreciate it and welcome it for the special moments and memories it brings. I enjoy the decorating, the carols, the heartwarming movies, the time spent with family, but even more so, the special recipes that only come out during the holidays.
When At Home asked me what #MyReason for the season is, I immediately thought of our beloved holiday recipes. #MyReason is baking out our favorite Christmas cookie recipes and sharing them with family and friends. So I gathered up all the ingredients I'd need and invited my mom over for a baking day. Together, we set to work baking and creating a dessert bar that's fully stocked with our favorite Christmas treats. It's the perfect setup for hosting a Christmas cookie party. All that's left is to invite family and friends over to share and indulge in holiday yumminess!
For our Christmas cookie party, I made some favorite recipes from my family and my husband's family. Our "menu" includes my grandma's old fashioned butter cookies (recipe here), my mom's pecan tarts (recipe available in my e-Book), my mother-in-law's buckeyes (also known as peanut butter balls), and a new family favorite—bourbon chocolate cherry cookies (recipe from Better Homes and Gardens).
Once we had all of the treats made, I starting putting the dessert bar together. I think the key to hosting a good Christmas cookie party is to offer a variety of treats, make it easy for guests to sample each one, and provide tins so they can make up a box of sweets to take home and enjoy later.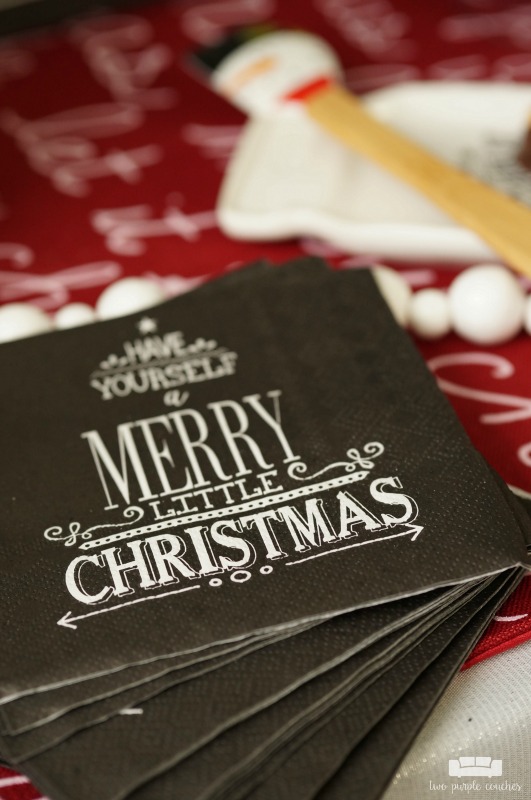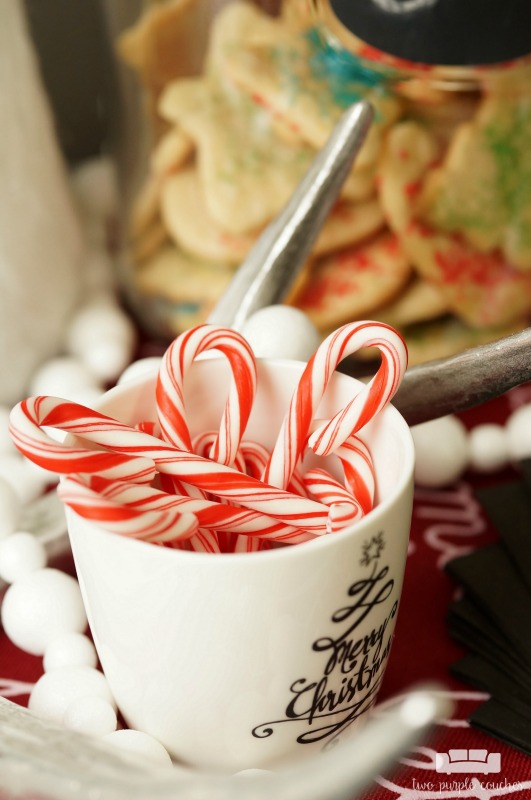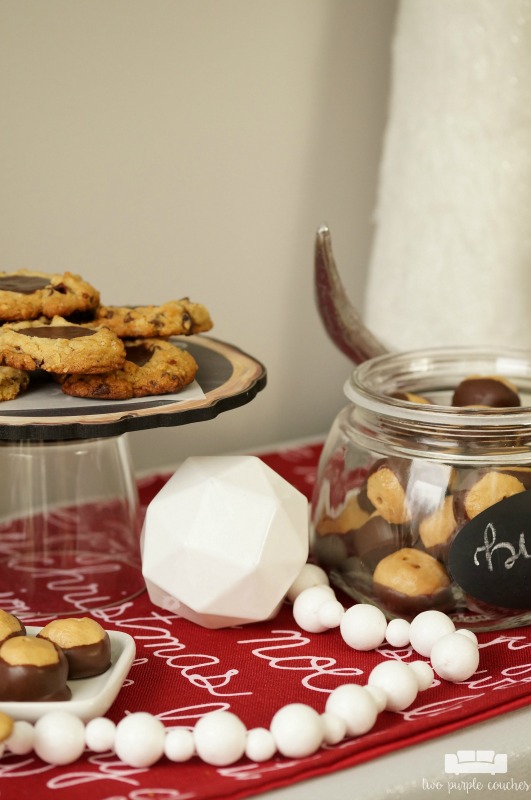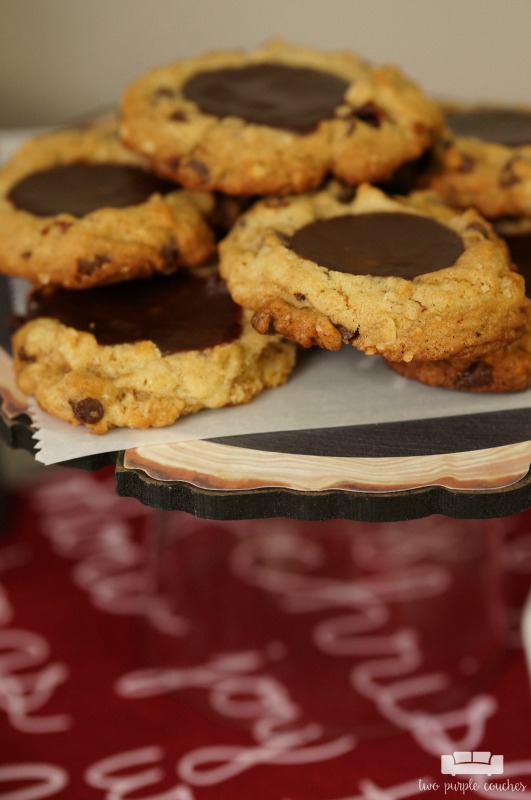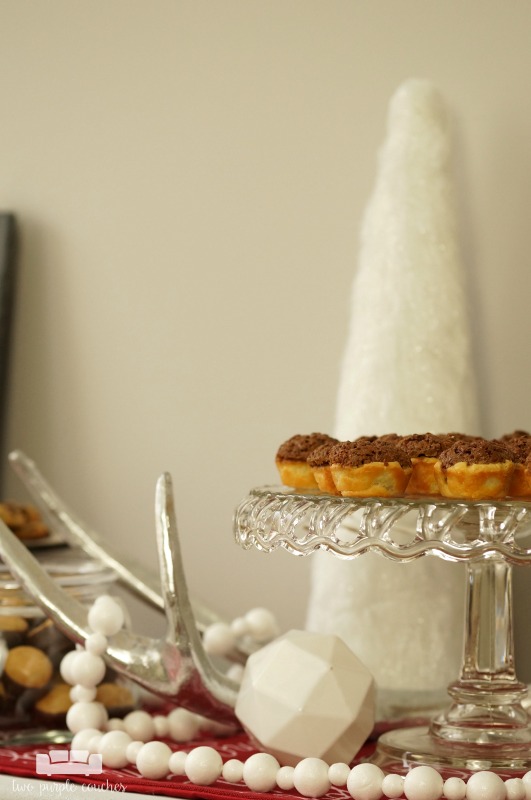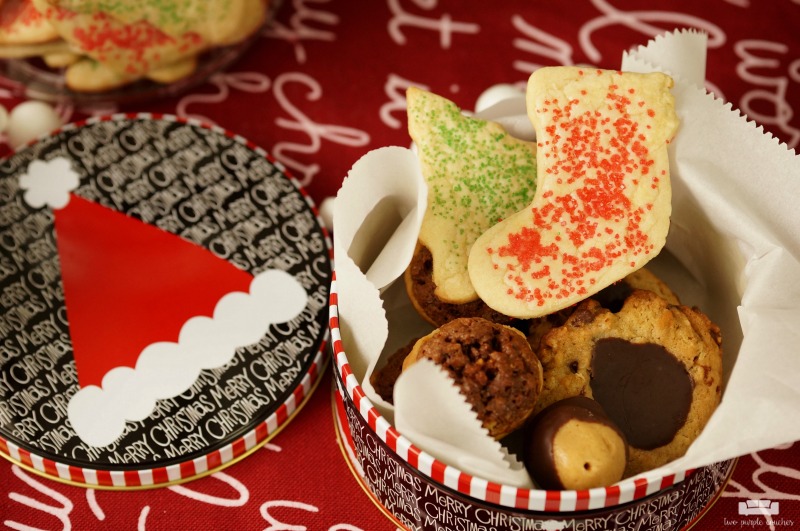 I found most of the decor and jars for my Christmas cookie party at my local At Home store, from the silver antlers and white furry trees to the table runner, beaded garland and lettered slate decor. If you're on the hunt for holiday decor, or any other accessories to make your home feel cozy, they've got you covered! Head on over to my Instagram for a chance to win a $50 gift card to At Home stores.
Now I'd love to know, what's your family's favorite holiday treat?