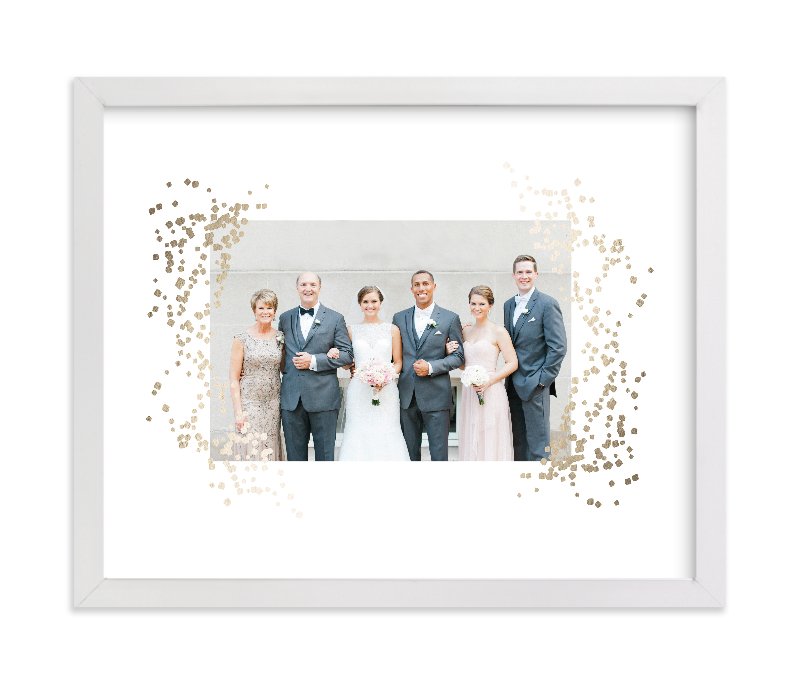 Thank you to Minted for sponsoring this post. All content and opinions expressed here are my own. Click here to read my full disclosure policy.
How is your holiday shopping coming? We have quite a few items purchased, but still have a few people to check off our list. I feel like it takes me forever to pick out gifts because I like to find just the right item—something meaningful, something that perfectly suits the recipient. I love the hunt of looking for that special gift that will instantly bring a smile to my loved one's faces.
I am thrilled to be partnering with Minted to share some of their special holiday art gift ideas. You may know Minted for their incredible selection of invitations and holiday cards (and more recently for their line of fabrics), but they also offer a beautiful array of art and art gifts. And I found the perfect gifts for some of the people on my list this year.
If you are a member of my immediate family, especially my brother-in-law or sister-in-law, I kindly ask that you stop reading here and close your browser! I want you to be surprised on Christmas 😉
This post contains some affiliate links for your convenience. Click here to read my full disclosure policy.
As I was saying, Minted offers a wide selection of beautiful art gifts—one of absolute favorites is their line of foil-pressed photo art. These pieces combine photography and beautiful metallic foil accents. A framed photo is a classic piece of art to display, but the foil details take these pieces to a whole new level! The added shimmer and shine give these photos such a chic and sophisticated feel. And as soon as I saw the options, I knew this would be the perfect gift for the newlyweds in our family—my brother-in-law, Joe, and his new bride, Nicole!
Here are a few of the designs I'm smitten with:
Confettiscape by Linda Misiura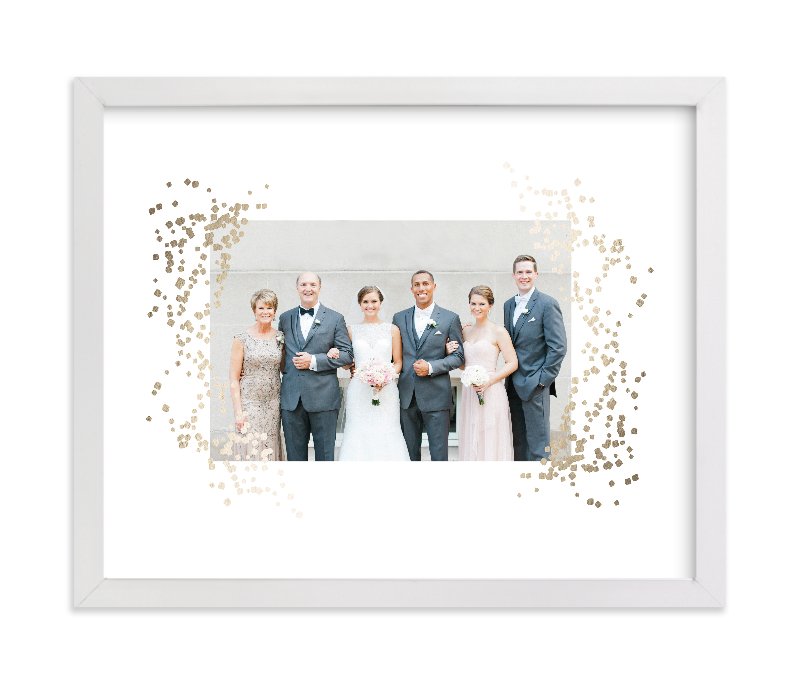 Frosted by Four Wet Feet Studio (that watercolor border!! big puffy heart eyes!)
Kindred by Jennifer Lew
Forever and Always by Angela Thompson
Starfall by Kristie Kern (more big puffy heart eyes over this one!)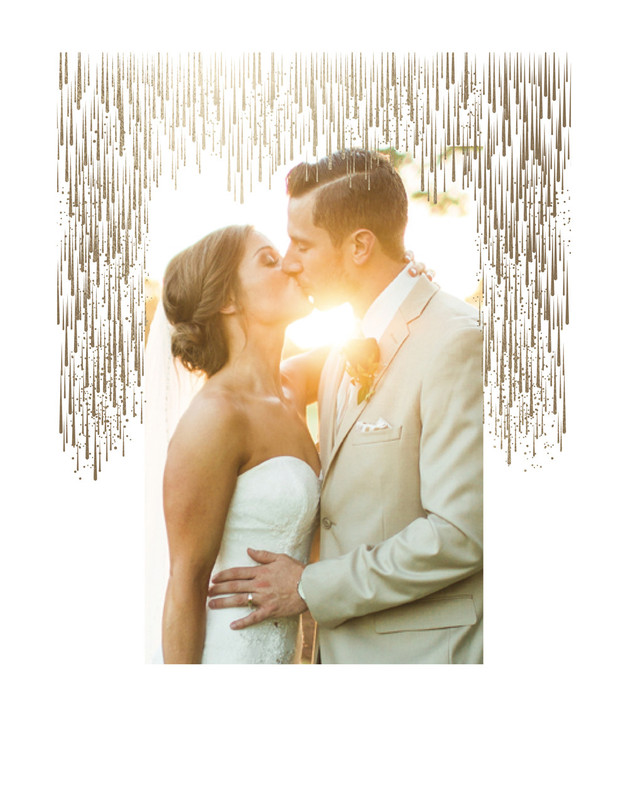 Aren't these gorgeous!? I love them all!
After much debate, I wound up choosing the Forever and Always design. I like the round photo for something a bit different, and the radiating foil dots remind me of champagne bubbles—perfect for a couple toasting to their first Christmas together as husband and wife!
I also liked that this design includes a space for the couple's names or initials. That's the other cool feature about Minted – there are several ways to personalize your design. There were three foil colors to choose from (gold, silver and rose gold—all three look gorgeous!). I chose silver because we used a lot of silver in the table centerpieces for their reception. Then I had to decide if I wanted to go with their initials, their full names, their last name only, etc. And there are lots of font options, too, so you can personalize it to your style.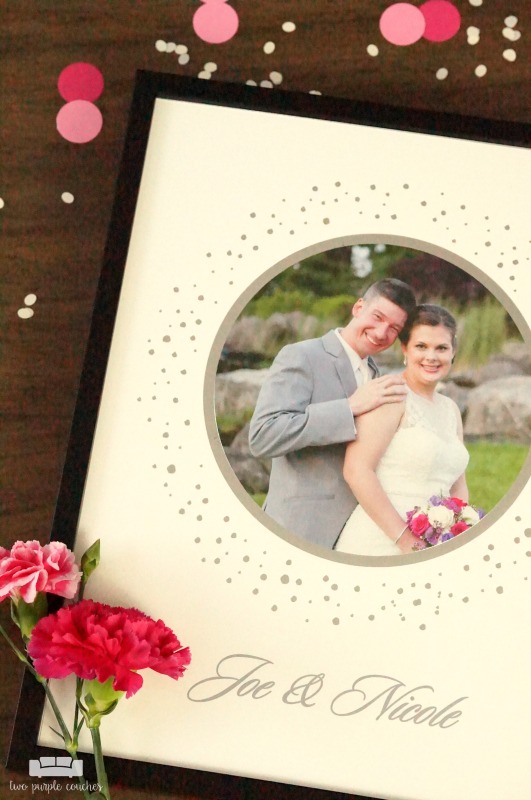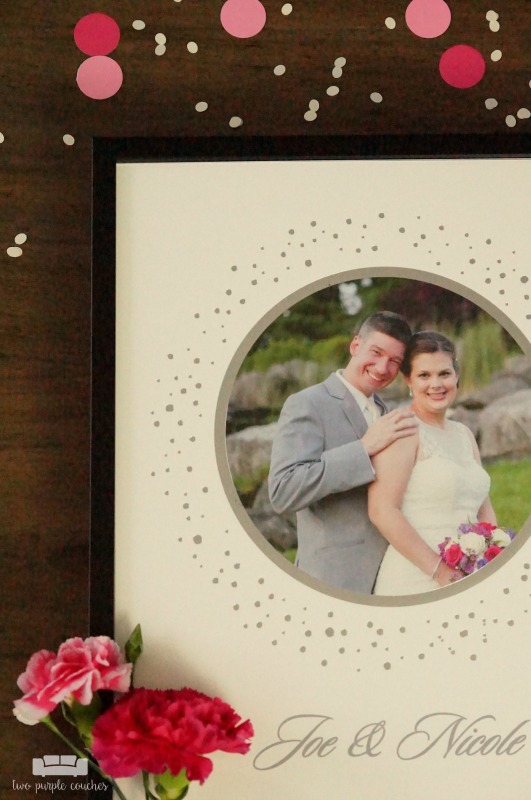 I am so happy with how this wedding photo art gift turned out, and I can't wait to give it to Joe and Nicole in a few weeks. I think they're going to love it! Now I need to go dig through my own wedding photos and have one of these beautiful photo art prints made for myself!
If you're on the hunt for that sweet, special, personalized gift to give this holiday season, be sure to check out the art gifts selection at Minted! And to be sure you'll get your gifts in time to get them wrapped up and under the tree, check out their holiday delivery deadlines here.