I am feeling so restless for Spring – how about you? Our weather has been fluctuating between gorgeous and winter, and I can't take it anymore! So I decided even if the weather won't cooperate, I'll bring some feeling of Spring to my mantel. Plus, I was ready to change things up from my Valentine's mantel (which you can see here) and take a simpler approach for spring with my rustic Spring mantel.
And, if you're looking for some fresh decor inspiration, you've come to the right place! I am teaming up with a wonderful group of friends and we're all sharing our Spring mantels today, so be sure to read on to the bottom of this post to see more!
For my simple and rustic-inspired Spring mantel, I kept my new book page wreath and shopped my house for other decor to add. I walk around our house and gather up anything and everything that, in this case, had a Spring feel, and pile it up on our coffee table. I make a huge mess in this process, but this makes it easy to swap items in and out until I land on an arrangement I like.
A few natural elements, some florals, and of course, some purple accents, and my Spring mantel is ready—even if the weather isn't!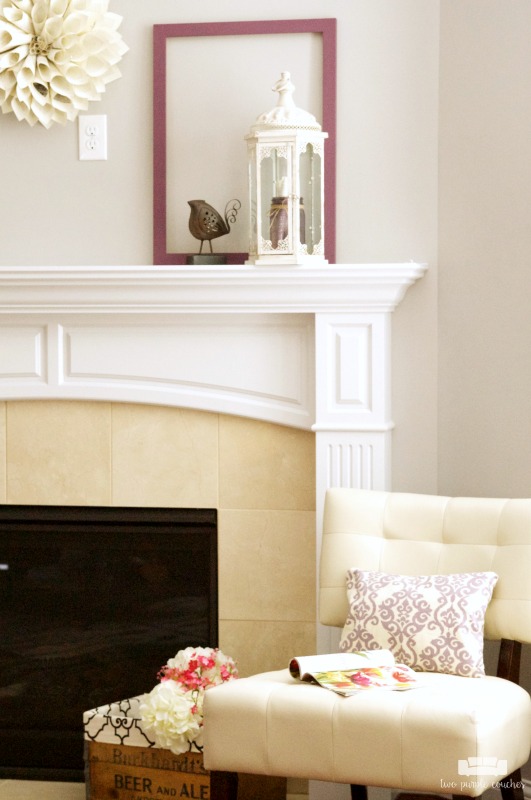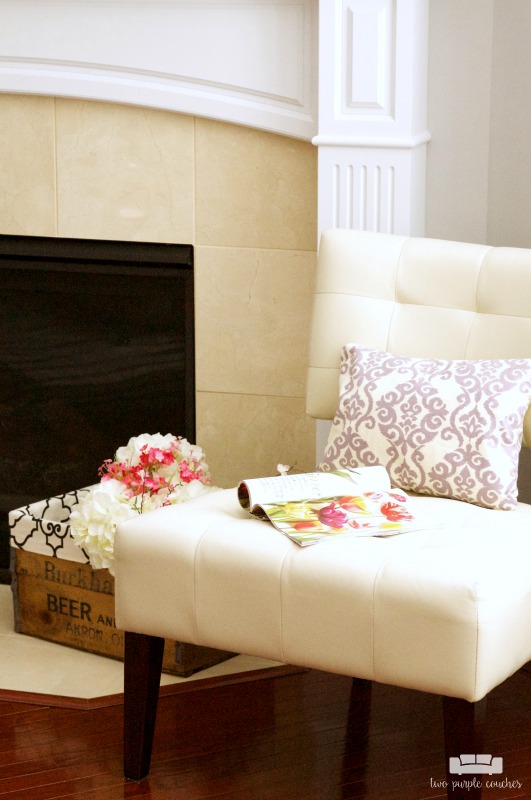 Love this? Don't forget to pin it!
Sharing with: Moonlight & Mason Jars
Even More Spring Mantel Ideas:
Many thanks to my friend Amy from My Life from Home for coordinating this hop. We'll be bringing you more mantel decorating ideas and inspiration throughout the rest of this year!