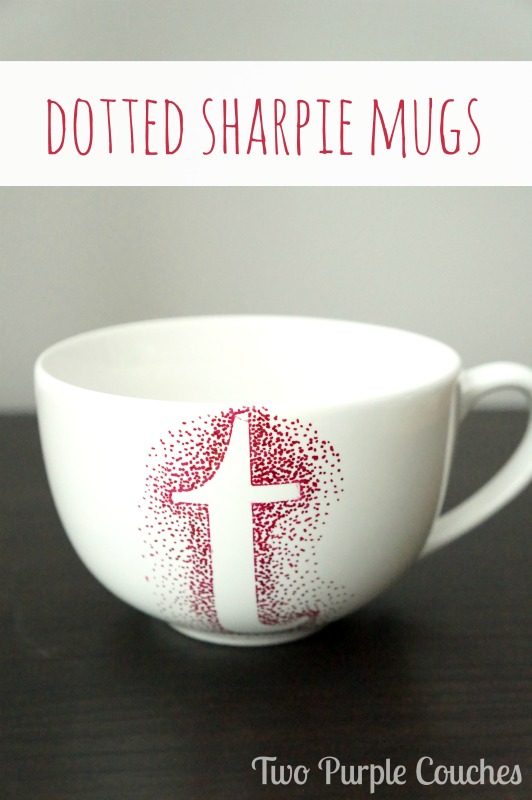 How, how can it possibly be the end of June already!? I feel like the Spring months passed by in a flash! Yowza! Anyways, today I'm sharing a sort of Part B to these Father's Day Mason Jars I shared recently. These Sharpie mugs were part of my FOX19 TV appearance, but I didn't finish them in time to get them on the blog before Father's Day. (oops!)
But the great thing about these Sharpie mugs is that you can make them any day of the year. Sure, they make great gifts, but they're also great crafts to do for yourself!
And they are suuuuuuper simple. And you know how we like simple around here (wink).
I've seen these Sharpie mugs all over the interwebs, and I think they're pretty darn cute. I hadn't made them sooner because well, honestly, I need another mug like I need a hole in my head. But they were a perfect last-minute Father's Day gift idea to feature during my TV spot, and that was all the reason I needed to grab a few Sharpie paint pens and mugs during my last run to the craft store.
Be warned that these Sharpie mugs are kind of addictive. Once you've made one or two, you'll want to make dozens more. You'll want to play around with monochromatic dots vs. multi-color dots vs. metallic dots. You'll want to create all sorts of holiday phrases and designs. Basically, no plain mug will ever be safe again.
With that said, let me show you how simple this project really is!
What you'll need:
a plain ceramic mug
Sharpie oil-based paint pens (be sure to use oil-based)
adhesive letters or designs
an oven
What to do:
Start with a clean mug. Give it a good wash, or wipe down the surface with rubbing alcohol. Position your adhesive letter(s) or design wherever you like.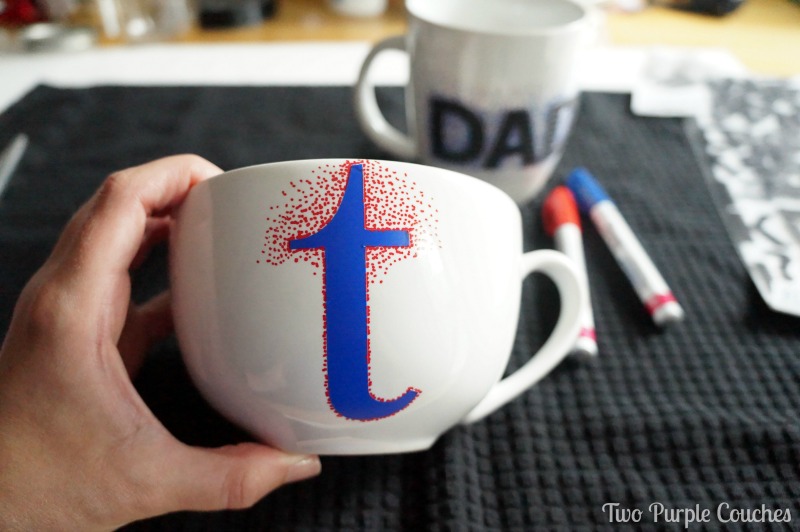 Shake and activate your paint pen according to the package instructions, then begin placing dots around the edges of the letter. I liked the look of concentrating a lot of dots really close to the edges, then spacing them further apart as I worked my way out away from the letter (or word, if you're spelling out something).
Once you're happy with the amount of dots, let your mug dry for at least 30 minutes. Once dry, you can set your design (to help it withstand repeated washing) by baking your mug in the oven. Preheat your oven to 350-degrees. Place your mug(s) in the oven for 30 minutes, then turn off the oven and allow the mug(s) to completely cool before removing.
See, I told you it was easy!

I especially love the results on this latte mug: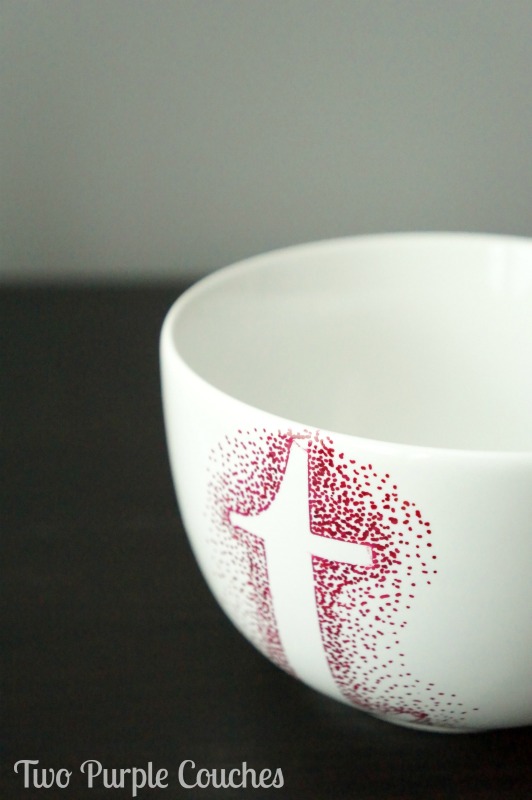 And the gifting possibilities are endless. This "Dad" mug turned out so cute! You could do a set of names or initials for friends or family, or even "his and hers" or "mr. and mrs." for your favorite coffee-or-tea loving couple!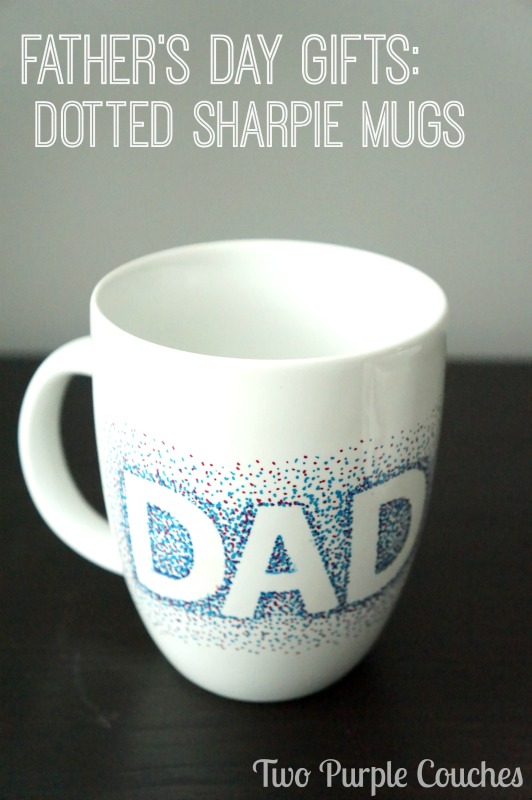 Sharing with: Something To Talk About / Work It Wednesday / Sweet Inspiration