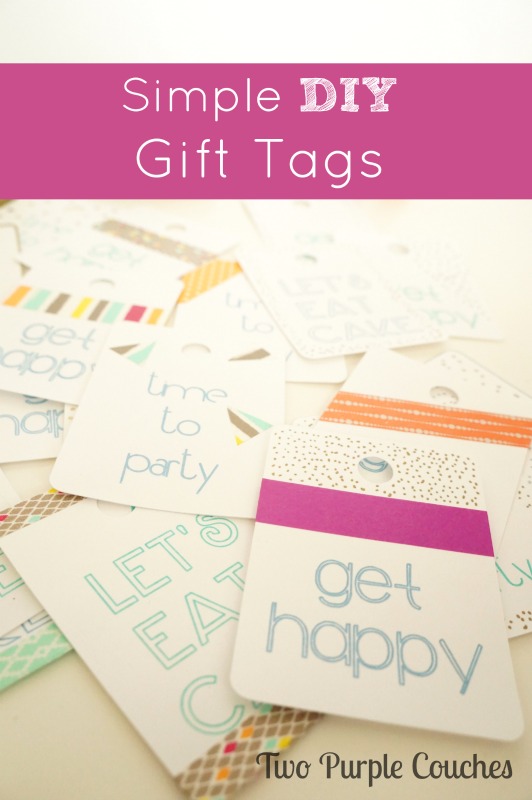 In addition to the monthly "challenges" coordinated by our Silhouette Challenge group on Facebook, the team also coordinates quarterly swap events. The "late summer" swap was for DIY gift tags. I don't know what it is about gift tags, but I love 'em! And I love to make 'em!
Like pretty much all of my crafty projects, I like to keep things simple. Just a few steps, or a few materials, or both. This gift tag swap was no exception. As much as I'd love to do something intricate and complicated, I know I just don't have the patience to do so!
And I'll admit, I was stumped for a couple of weeks. I had no idea what sorts of tags to make. Should I pick a holiday? Christmas? No! Maybe… hmmm, which other holiday is a major gift-giving holiday? Should I make a bunch of the same tag? Or make lots of individual tags? (umm… that starts to creep into the intricate and complicated space).  But I love to dabble, so I knew I couldn't just do one thing for each of the 31 tags I needed to make.
So here's what I decided on: a range of gift-appropriate sayings on a relatively simple, yet versatile, gift tag design that I could embellish with washi tape, paint pens,… whatever my dabbling heart desired!
In other words, a perfect combination (for me).
For the sayings on the tags, I landed on a range of birthday-ish phrases and an "all-purpose" phrase that could work for a hostess gift, a holiday gift, housewarming, even wedding!
Once they were designed and cut, the embellishing fun began! I gathered up my ever-expanding washi tape collection, favorite gold paint pens, and let my creativity take over.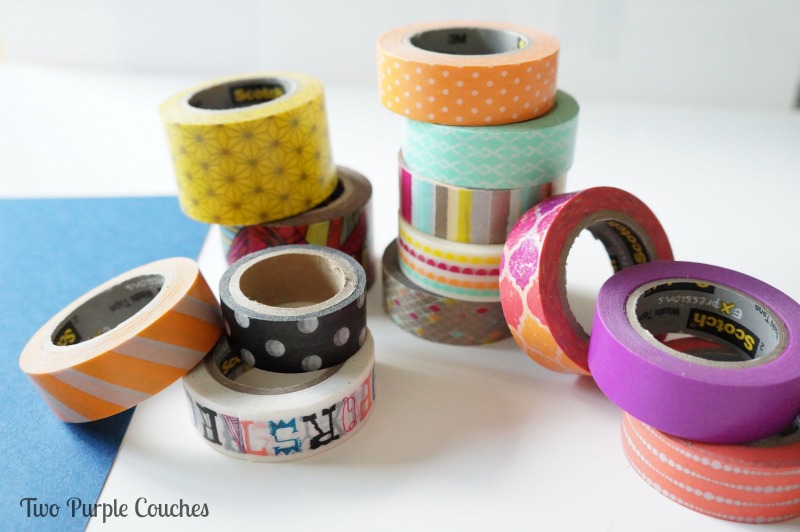 There's really no way to mess these up. A strip of tape here, some paint pen polka dots there, and 30 minutes later, you've got a cute collection of DIY gift tags, all ready to be added to pretty packages!
Okay, so, remember how I said I made these for a swap? Here's how it worked; I, along with 30 of my Silhouette-lovin' friends, crafted up 31 tags and mailed them off to our fabulous coordinator. She sorted each package into new packages containing one each of everyone's tags. So a few weeks later, I received an envelop stuffed full of amazing, hand-crafted gift tags. Here's half of the bunch of goodness: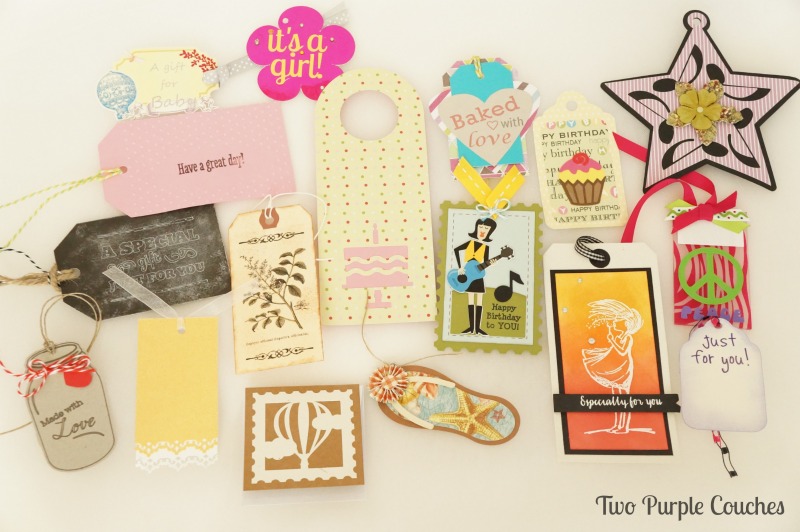 There's some serious Silhouette talent in our group! And tons of inspiration 😉
And here's the other half:
I'm so excited to use these holiday gift tags in the next couple months! And even though I prefer simple, I could totally tackle some of these awesome tags myself!
When it comes to gift tags, are you a make 'em or buy 'em kind of person?
Sharing with: Creative Spark / Work It Wednesday / Weekend Re-Treat / Share It Sunday