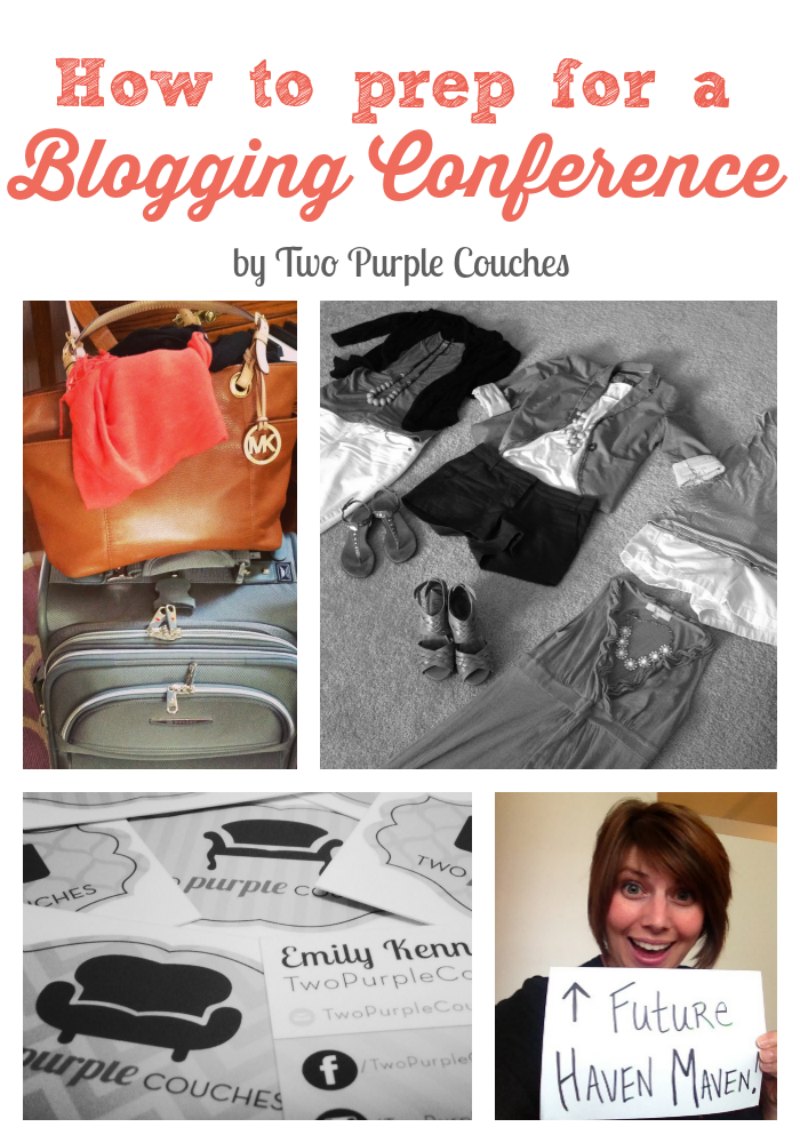 Leading up to last year's Haven Conference, I was a big ol' ball of nerves and excitement. I was so excited to be making the leap toward being a "real" blogger by attending a blogging conference with "my people". But I was doing it all alone. Utterly and completely alone.
My shy only-child side felt like throwing up.
And thanks to Delta pushing my flight to a later departure time, I missed Registration, where I was sure I would have met a few people and not felt like a small fish in a big, big blogging sea at the opening night cocktail hour. But alas, I arrived alone, checked into my room alone, and nearly stayed right there and ordered room service. Even though I could see the party hopping from my window and could track the fun via Instagram, getting up the courage to walk out on that veranda and introduce myself to total strangers felt like the most impossible of tasks.
But I did it. Because that's what I was there to do.
And the point of me telling you that ridiculously long-winded story? I just want you to know that you're not alone! Whether you're heading off to Haven, or another blogging conference, or really, any sort of new out-of-your-comfort-zone event… you're not alone!
With the 2014 Haven Conference just days away, I keep thinking back to those butterflies that were so common last year. And while I think I'll still have a few this year, I think they'll be over-shadowed by excitement.
And I was also thinking that I may be able to pass along a few last-minute tips to help you prepare for what to expect from a blogging conference.
Before you go:
Plan your outfits.
I've found that laying out my entire outfits, including shoes and jewelry, helps streamline packing. I can see what I'm wearing for day vs. night, and plan for pieces that coordinate in case I spill something on myself. (I always pack an extra top or two, just to be safe!)
While I am adding a few dressier pieces to my packing list this year, I'm still sticking to pieces that I feel comfortable in. I'm not a heels girl, so sandals and a pair of wedges will suit me just fine for the weekend!
Pack the essentials.
During sessions, all I really needed was a pen, a notebook and my business cards. Oh, and lip balm. I can't go anywhere without lip balm! And my smartphone. But really, there's not a whole lot of down time to be sharing all those photos you're taking on Instagram or Facebook!
Oh, and always bring your smile, 'cause darling you're never fully dressed without a smile 😉
At the conference:
Balance information with inspiration.
As a newbie conference goer and blogger, I felt that I should be concentrating on the informational sessions. But honestly? I got a bit overwhelmed by the end of Day 1. So on Day 2, I threw in some of the fun, inspirational classes, like hands-on diy and decorating. I needed to balance both sides of my brain, plus, I was able to swap notes after the conference with the friends I made. (Because yes, you will make friends!!)
Soak it all in.
I am still needing to remind myself that I cannot do it all, all at once. But I think the pressure to fixallthethingsrightfreakingnow is even more intense during and after a conference. You want to implement all the amazing information and inspiration you just absorbed. You want to install a wood plank wall while redesigning your site while creating a unified whole-home color palette. And lemme tell you, it ain't happening!
Just soak up as much as you can, and then…
After the conference:
Create an action plan.
Choose the ideas that stuck out the most, and craft a plan to implement those. It could take a week, it could take a month, or more, but at least you can set goals, and the steps to take to reach them.
Send follow-ups:
to new friends made, to mentors met, to admired brands or sponsors. Keep those lines of communication open!
I hope you found these helpful! I know I'll be reminding myself of some of these tips this coming weekend. If you're going to Haven, leave me a comment so I can say hi when I bump into you 😉
Sharing with: