I finally put away my Christmas decor!
Yeah, I know, I'm a little behind. But in my defense, I kind of loathe putting away the Christmas decor, because I feel like I'm back to Square One when it comes to decorating. After months of seasonal decor to dictate my style, I've got to scrounge through all my "regular season" stuff and figure out how to put it all together.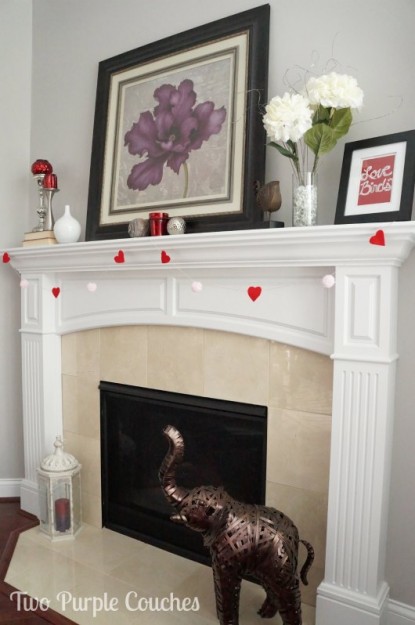 I don't have much Valentine's-themed decor, or really anything red or pink, for that matter. So I just worked with what I've already got—red mercury glass, and the garland and chalk art I made last year.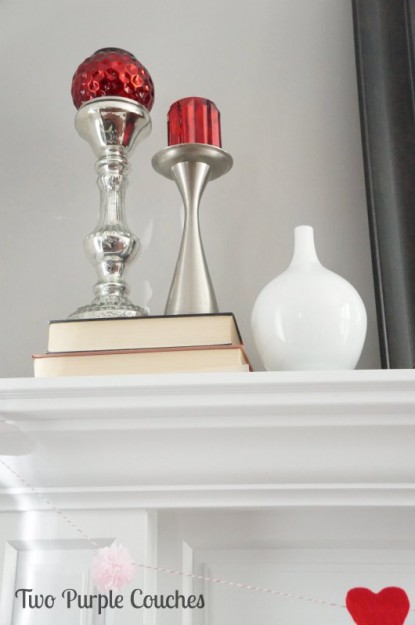 I wouldn't mind a few a few more pops of pink, though. Tom might.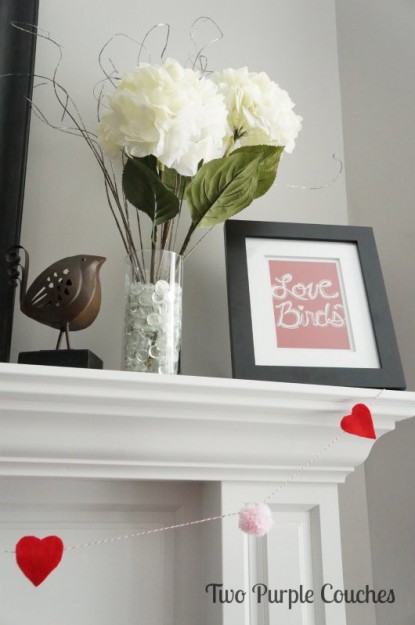 He did say he liked how this mantel turned out. He likes the red.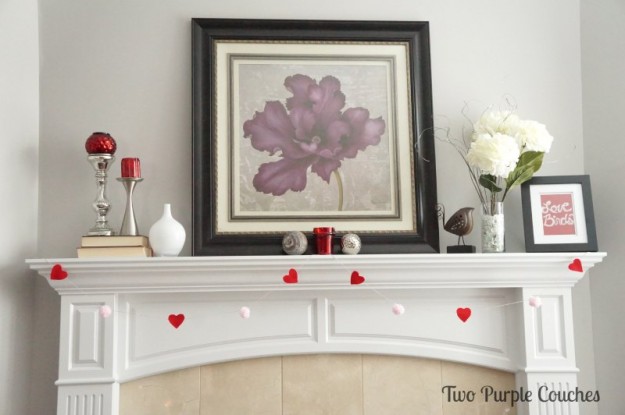 Does seasonal decor stump you, too? How do you work through it?