Okay, I gotta be honest, I'm freaking out a little that Week 4 of the One Room Challenge, hosted by Calling It Home, is here already. That means just a couple more weeks until I reveal my craft room makeover to you. But what that really means is that I need to get my butt moving and start on the remaining projects for my room! So I thought I'd share a craft room progress update today and show you how things are coming along so far (and hopefully this'll light a fire under me to power through to the finish line!).
If this is your first time stopping by, you can find my previous ORC posts here: Week 1 / Week 2 / Week 3.
Let's take a look at how my craft room is coming along…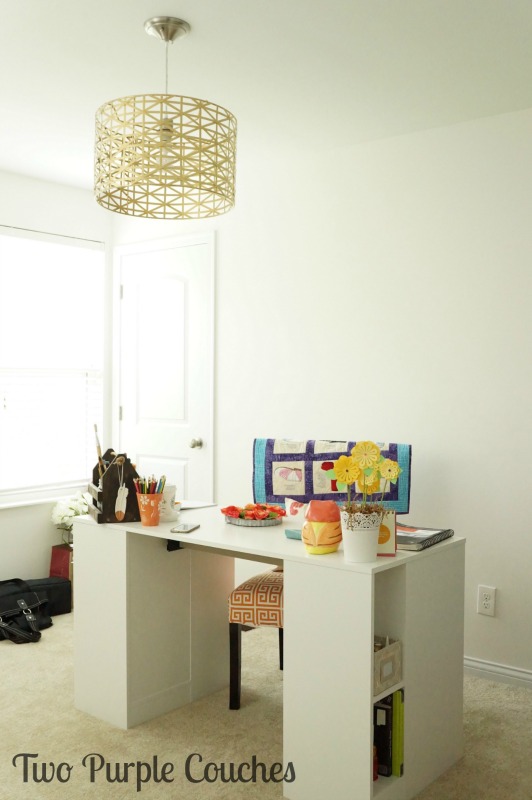 All-in-all, I could probably go ahead and call this room "done" if I wanted to. The walls have been painted and the light fixture has been installed. The craft table and shelving units are assembled and already full of my crafting supplies…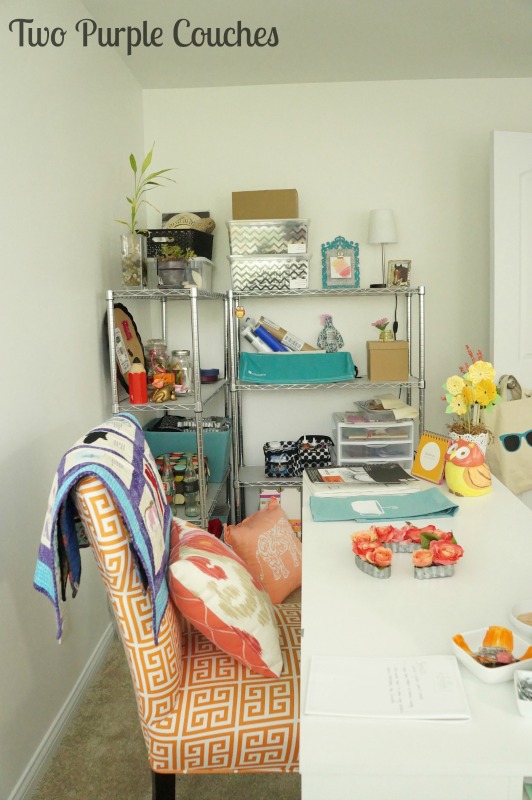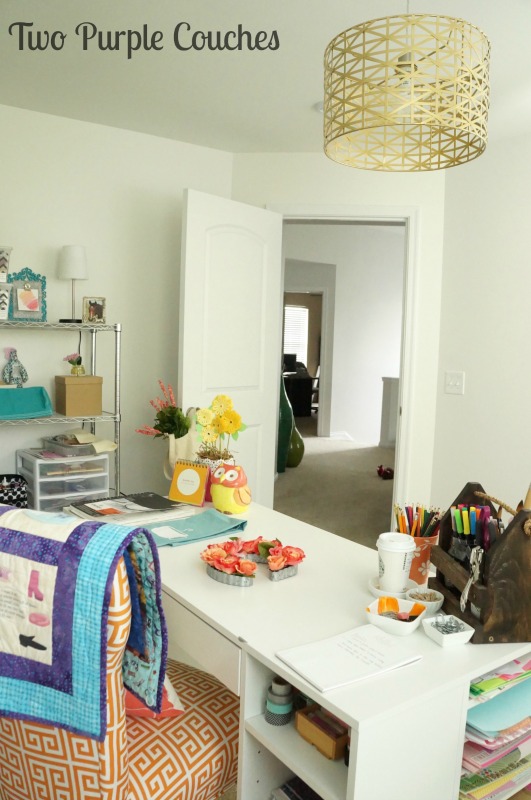 But we're not finished yet! This room really needs some C-O-L-O-R to pull it together and finish it off. You can see a few small quilts draped on the back of the chair that I'd like to hang. My mom made these for me over the years, and I'd like to display them. I've already selected and framed some prints for the wall opposite the craft table, and I'm working my way through a DIY art project for the wall behind the table.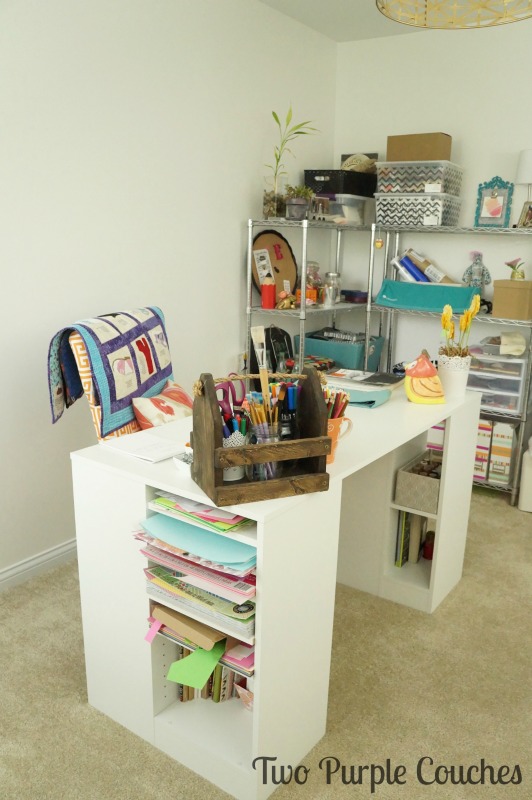 Which brings me to a question I'd like to ask all of you: where would you position the craft table in this room? I have been absolutely adamant that I don't want this table up against a wall. I wanted it centered under the pendant light, facing the doorway and hallway. I have a weird thing about sitting with my back to the door… (I think we watched too many spy shows from 2008 – 2012). Now that I've been able to use my craft table for some projects, I'm second-guessing that decision. It is trickier to maneuver around the table with it in the center of the room, but I like the view better. What would you do?
Lastly is the "photo studio" corner. Right now I am using a folding tray table as my surface. Not the classiest set-up, but it gets the job done.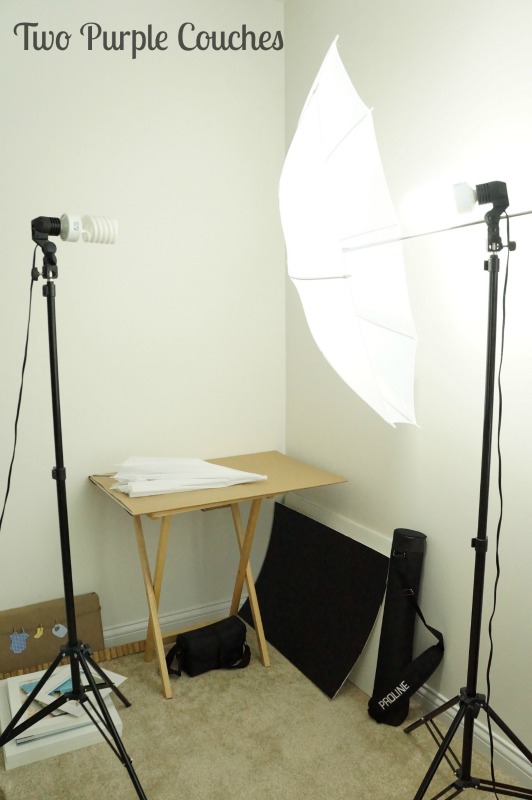 We have an old cabinet in our garage that I'd like to clean up and paint for this corner. The top would be a great surface for photographing smaller projects, plus it would double as storage. But this is where the panic starts to set in because I have made NO effort yet at making over this cabinet. And furniture makeovers are daunting tasks for me because I rarely do them. Wish me luck 😉
Here's what I've accomplished so far for my craft room makeover:
paint the walls 
install a real light fixture
choose a craft table/work surface
install shelving unit or bookcases
space for sewing machine
storage solutions for various craft supplies & materials
create a photo studio in one corner
wall art and colorful accents
I still have high hopes that I'll get the room where I want it for the Week 6 reveal; let's hope I am still feeling that confidence next week!