Nursery organization ideas you can DIY on a budget. These smart storage ideas for baby will help you save space while creating a stylish nursery.
Nursery organizing can feel overwhelming—how does such a small human need so many things? And where will it all go? You don't need to go all-out to create a well-organized nursery for your little one; a few simple solutions, like bins and tubs, coupled with some smart DIY projects can help you create a stylish and functional nursery.
Now that we're getting into the homestretch before Baby K arrives (just about 6 weeks to go!), I'm turning my attention to nursery organization and getting her things in order. We're making strides as far as setting it up—the walls have been painted, the ceiling fan/fixture has been installed, and her crib is assembled. But beyond that, I'm at a bit of a loss on where to place the remaining furniture (changing table, dresser, chair), and how best to organize all of her things, from diapers to clothes and all the odds 'n ends in between.
I've been scouring Pinterest and fellow bloggers' websites for inspiration and easy do-it-yourself nursery organization solutions, and I've found some fantastic ideas! And the best part is that these ideas really aren't limited to babies and nurseries; they can work for kids of all ages, and adults, too!
Here are a few of my favorite nursery organization ideas:
A clearly-labeled closet
How to organize a nursery closet / This Is Our Bliss
I am hoping our daughter's closet looks half this neat and tidy when I'm finished with it! All of the tubs, crates and drawers make it easy to sort small items. My favorite idea here—place all holiday-specific outfits, bibs, etc in a clearly-labeled bin. That way you can easily find them the following year, or when baby #2 comes along.
Make the most of vertical space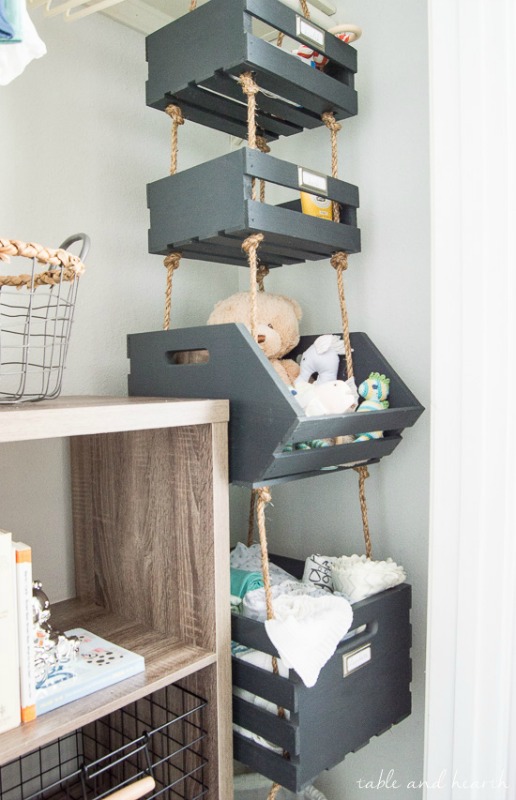 Simple Hanging Closet Storage Crates / Table and Hearth
This DIY vertical storage system is SO smart and perfect for maximizing space in a closet or a corner of the room. These crates are pretty affordable, too, so they're perfect for staying on budget.
Create a functional display area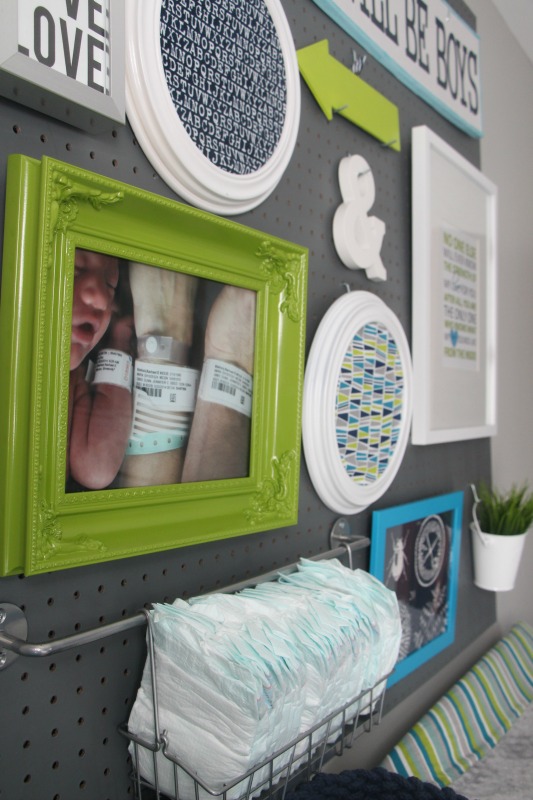 Nursery Pegboard Gallery Wall / This Is Our Bliss
This is such a neat way to display artwork and decor, but I also love that you can use a pegboard system to create functional storage—like holding diapers and essentials above a changing table.
Decor that does double duty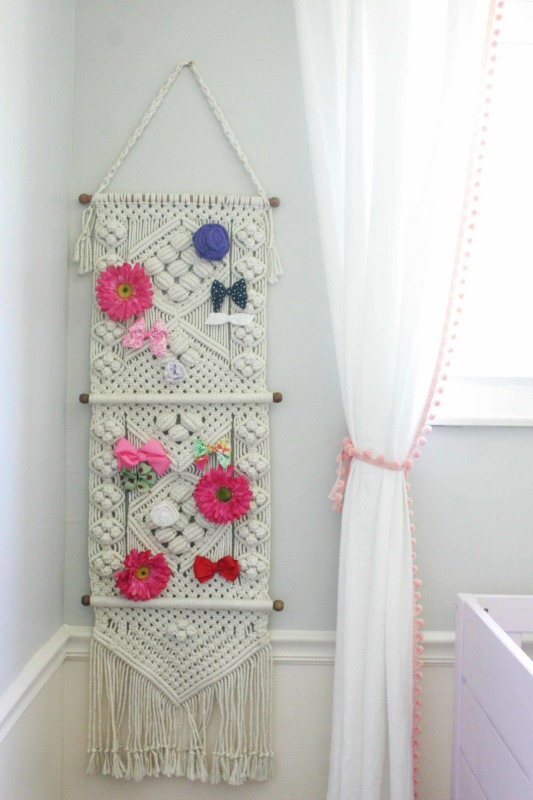 Macrame Hair Clip Organizer / Craftivity Designs
Since we're having a girl, I know she'll be acquiring lots of hair accessories! I like this idea of having them on display while keeping them organized.
Dress up plain storage boxes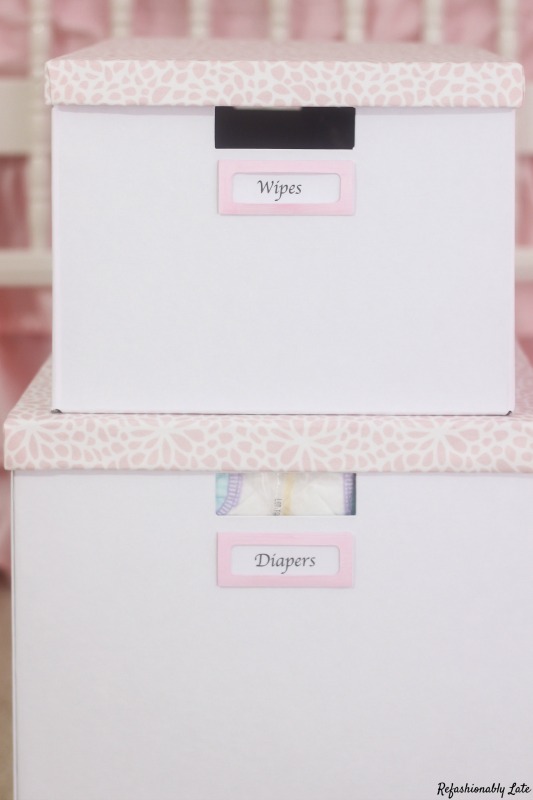 Simple Storage Box Makeover / Refashionably Late
I don't know if it's ever possible to have more than enough storage bins and boxes, but sometimes they're just so plain! This simple makeover adds just enough style without compromising function!
These are just a few of the nursery organization ideas I've been bookmarking lately. Do you have a fantastic tip, trick or project you love for keeping your child's space in order? Let me know in the comments!