Sometimes, things just come down to the last minute. It happens.
If you happen to be in this boat and need to pull together some gifts this weekend, I've got a few ideas to get you started. These Mason Jar Father's Day Gifts are cute, simple and very easy to personalize.
I love how versatile Mason jars can be. Of course they're great for food storage, but there are tons of other ways they can be used. And they make a perfect vessel for gift-giving. Just fill them up and decorate them however you wish, and you can put together charming, personalized gifts in minutes.
I came up with a few different Father's Day Gifts ideas for my mason jars based on some of the different interests of the dads I know.
For the major-leaguer, fill a Mason Jar with peanuts, or even tickets to a game. Cut a circle out of card stock and add some red ribbon detail for the stitching. Add a personalized message by cutting a circular label out of card stock.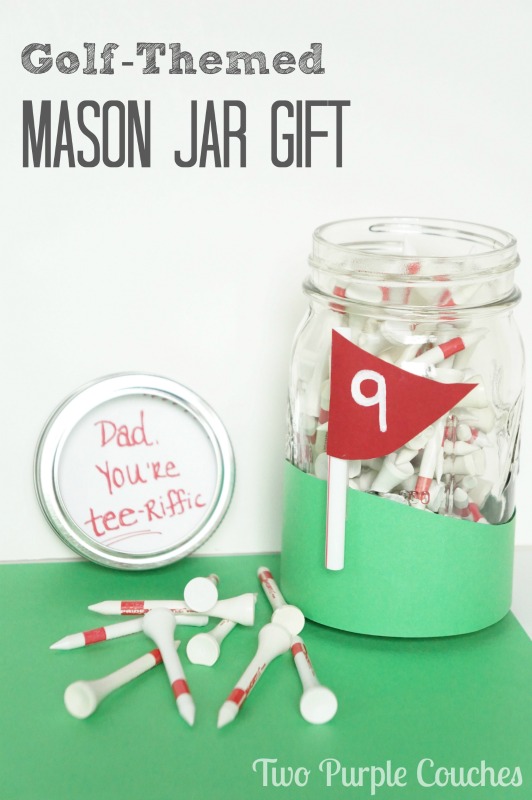 To make this golf-inspired Mason jar, I wrapped the bottom of the jar with a strip of green construction paper and made a flag using a drinking straw and more paper. Just add tees or balls for a ready-to-give gift.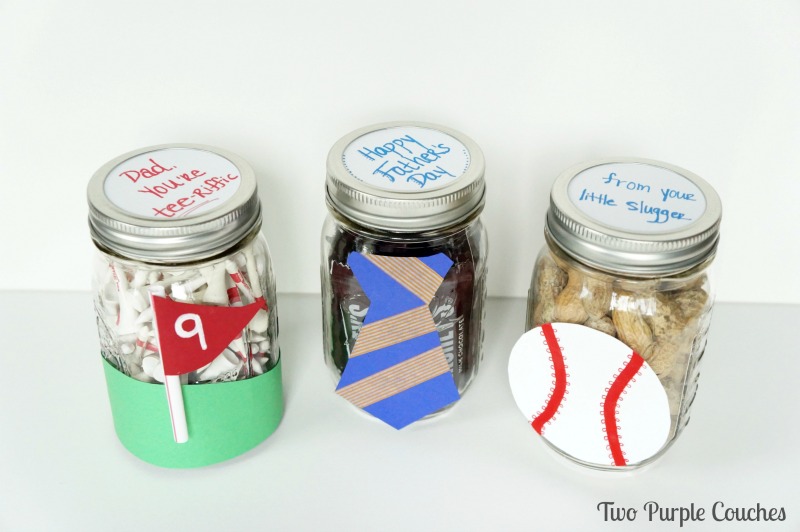 The possibilities here are pretty much endless. If you're stuck for an idea, keep it classic with a tie. Find some tie clip art online, print and cut it out, then use it to trace onto construction paper. Add striped washi tape to give it the look of a patterned tie! How cute is that!?
If you're local to the Cincinnati area, tune into FOX19 at 8:50am tomorrow (6/20)—I'll be sharing these plus a few more DIY Father's Day gifts!