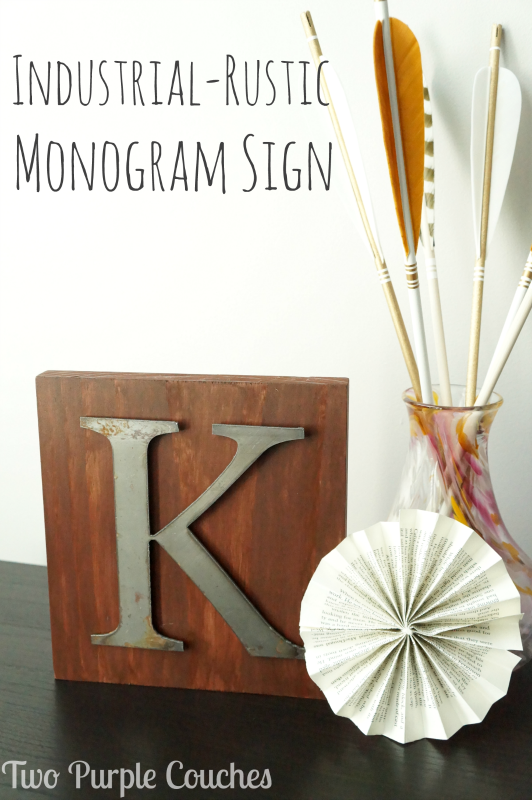 A friend of mine was recently cleaning out her craft stash and thought I might be able to use a few things, including a small collection of metal letters. I'm never one to turn down free supplies, even when I don't have an immediate use for them. This could mean I have hoarder tendencies… Anyway, a few weeks ago, while exploring a new shop called Elm & Iron in Cincinnati's Over-the-Rhine neighborhood, I landed on the perfect DIY for some of my new goodies—an Industrial Rustic Monogram Sign.
This is one of those it's-so-simple-I-can't-believe-I'm-writing-a-tutorial kinds of projects. And the whole thing cost me $0. So this is pretty much as good as a win-win gets in my book! All you'll need to make your own version is a metal letter (or any kind of letter; you can always use paint to give it a metal look if that's what you prefer!) and a wood surface. Your scrap wood pile is a great place to start.
We had a piece of board leftover from our recent wall shelf project, and it was the perfect width to hold this letter. I trimmed it so that there was about a 1″ margin on both the top and bottom of the letter. The final dimensions of the wood are about 7 3/4″ x 7 1/4″.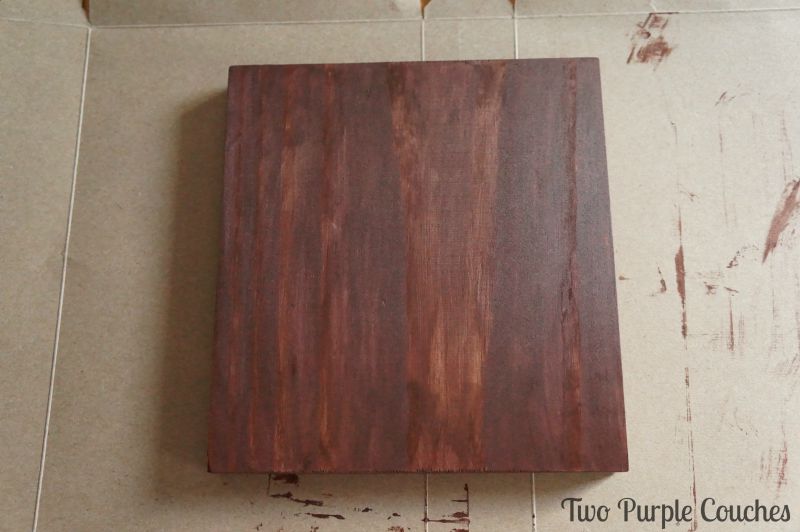 I gave the board a light sanding before staining it. Just as an aside… have you ever tried these Minwax staining cloths before? I received a pack as a sample in my Haven swag bag last summer and I tell you, these are awesome, especially for smaller staining projects. It only took me a minute or two to stain my board. Plus you don't have to worry about accidentally bumping and spilling a can of stain. You know, if you tend to be a clumsy crafter like me.
The final step is to attach the letter to the board. One note of caution here: don't use hot glue. I did, and let's just say that after I finished photographing this project, I bumped the sign and the letter fell off. Oops. Use a more heavy duty glue or adhesive.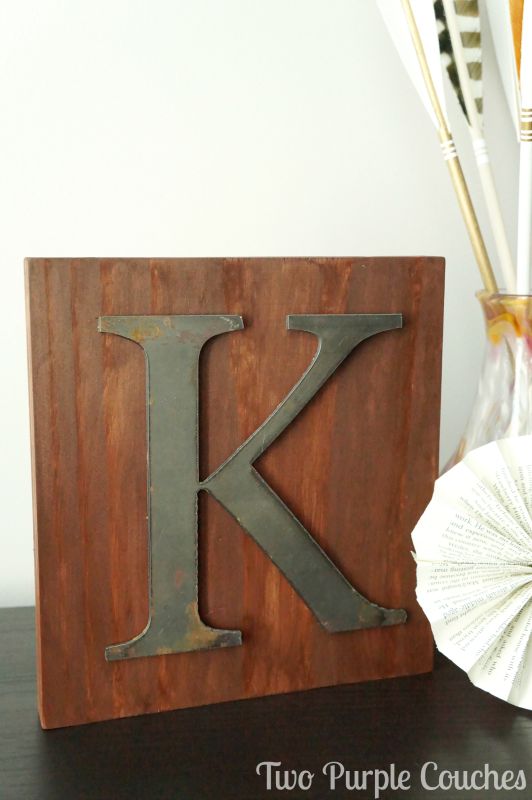 But despite my little hiccup, I love how my Industrial Rustic Monogram Sign turned out. I'm not huge into rustic or industrial decor, but I do like some touches here and there. There's just something so aesthetically pleasing about the combination of wood and metal!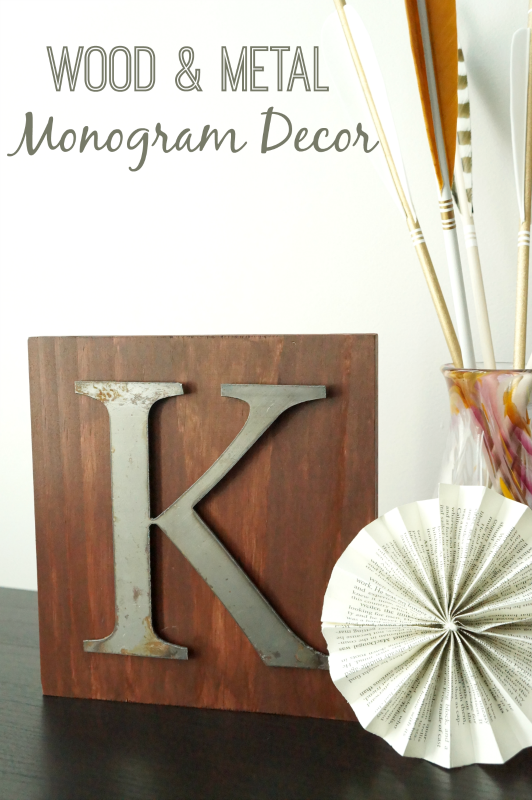 Love monograms? You might also like these projects:
Sharing with: Something To Talk About / Weekend Retreat / Shabbilicious Friday  / Sweet Inspiration