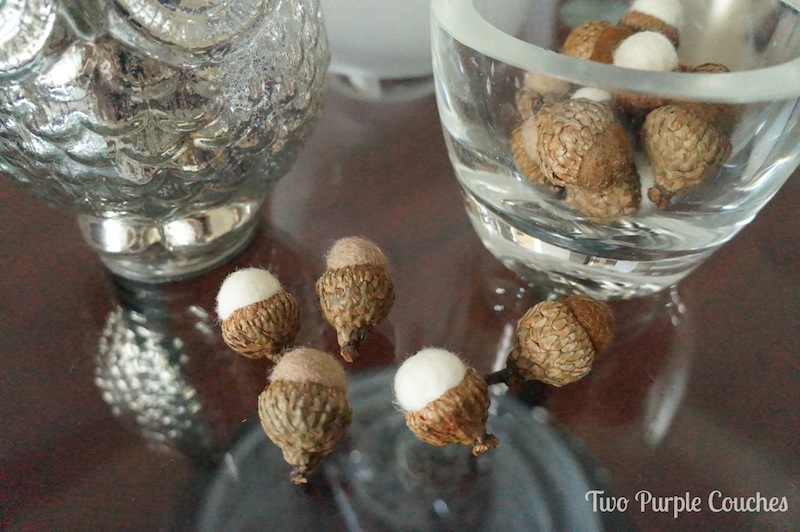 Maybe someday I will learn the craft of felting. But until that day comes (as if that day will ever come), I'll be getting my felted goods from feltjar.
I'd been crushing on these felted acorns by feltjar for a long time before finally giving in this year. I love the textures, the fibrous felt and the naturally bumpy acorn caps together. There's just something irresistible about the size and texture. If ever an acorn could be described as adorable, this is it!
Laura, the artist behind feltjar, offers her sweet acorns in a wide variety of colors in her Etsy shop, along with plenty of other equally irresistible designs, from pumpkins to owls to elves (!).
*I solemnly swear I am in no way affiliated with this site, nor was I paid to write this post. The opinions above are my own, about an awesome site/brand/product/artist that I want to share with you*