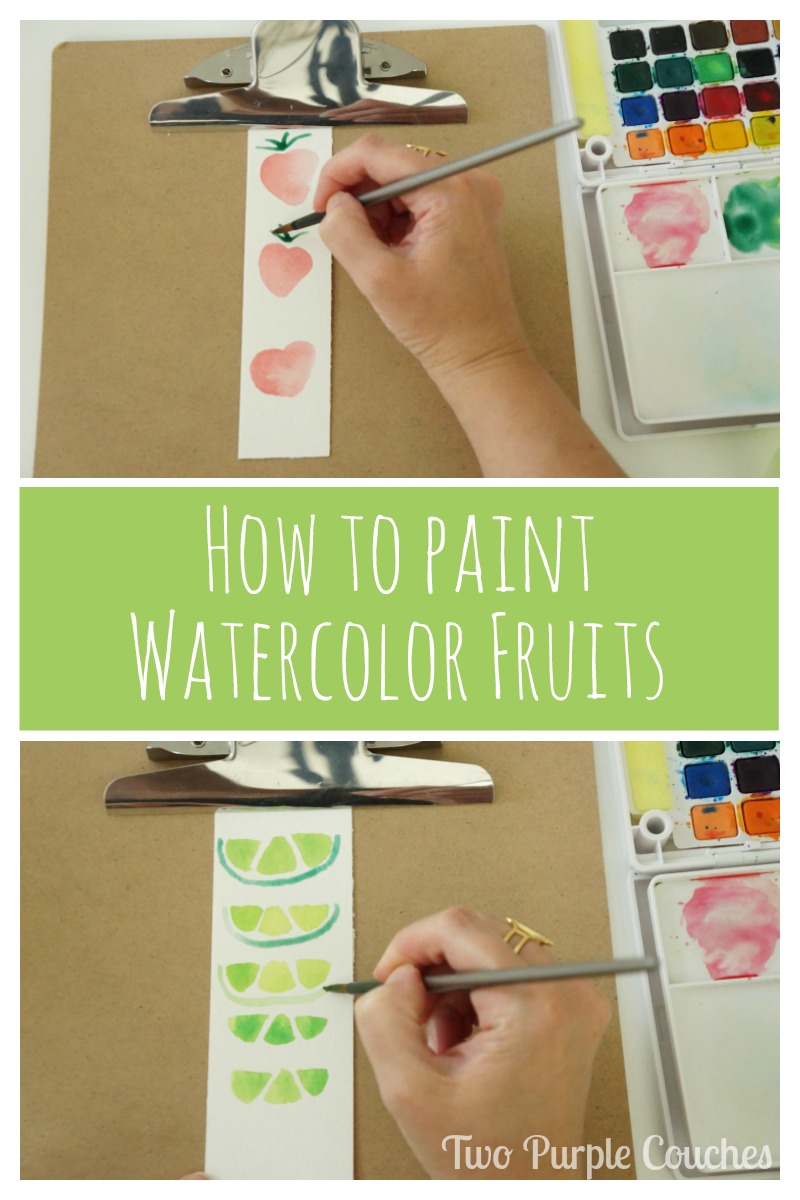 Hello friends! I hope you had a good weekend. It's been scorchingly (is that a word?) hot here in Cincinnati and we've been spending most of our time indoors in the AC. These are the days I wish we had a pool! Anyway, if you stopped by last week, you probably saw these summery watercolor bookmarks. Today, I'm going to share how to paint watercolor fruits so you can paint your own versions! Last week I shared these summery watercolor bookmarks with you, and today I'm going to share how to paint watercolor fruits.
If you can paint abstract blobs, you can paint these fruits! I promise! Once the shapes have dried, you do a second round to add in the details, which are also very simple. Let me show you what I mean…
Let's start with my favorite fruit—strawberries! Using a size 8 watercolor brush, I created a wide shape that loosely resembles a heart. Once dry, I used the same brush to add "V"-shaped stems and a size 2 brush to add seeds. If you don't have a thin brush for the seeds, you could also use a fine-tipped marker.
Now for the cherries. Using a size 8 brush again, I painted two shapes side-by-side, similar to the shape of the strawberries but with a rounder bottom. Once dry, I added wishbone-shaped stems with the same brush.
For the lime slices: I painted three small, rounded triangles, leaving a slight space between each. To create the rind, I used a darker shade of green to paint a semi-circle just underneath the triangles. I used a size 8 brush for both of these steps.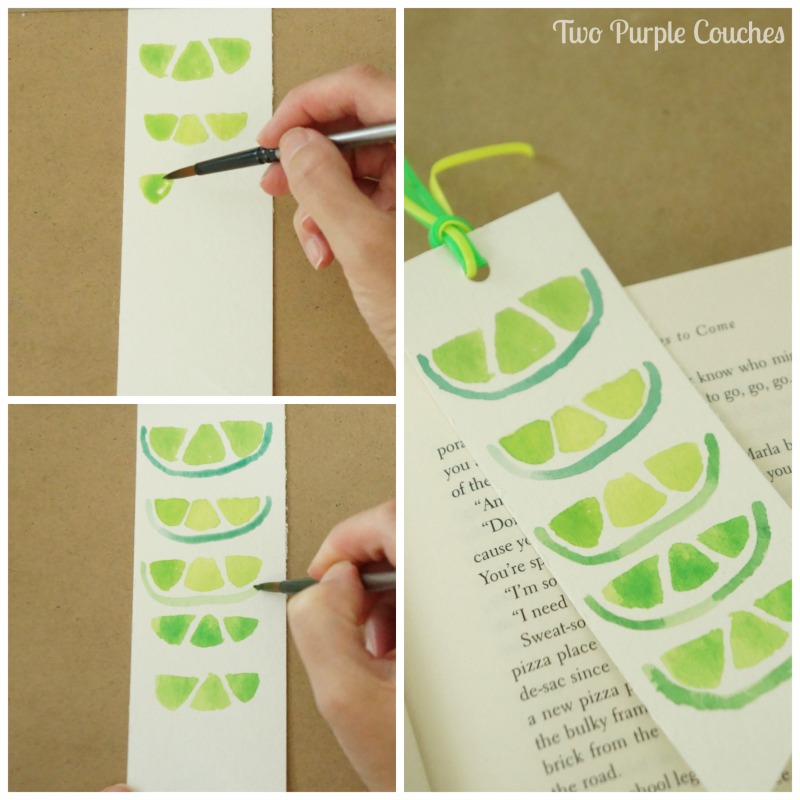 Wasn't that easy!?
Just think of all the fun, fruity things you can paint now! Bookmarks, greeting cards, gift tags… the possibilities are endless  🙂