I hosted a "Here's the Scoop" ice cream baby shower to celebrate my sister-in-law and her sweet little girl. Find DIY ice cream baby shower decorations!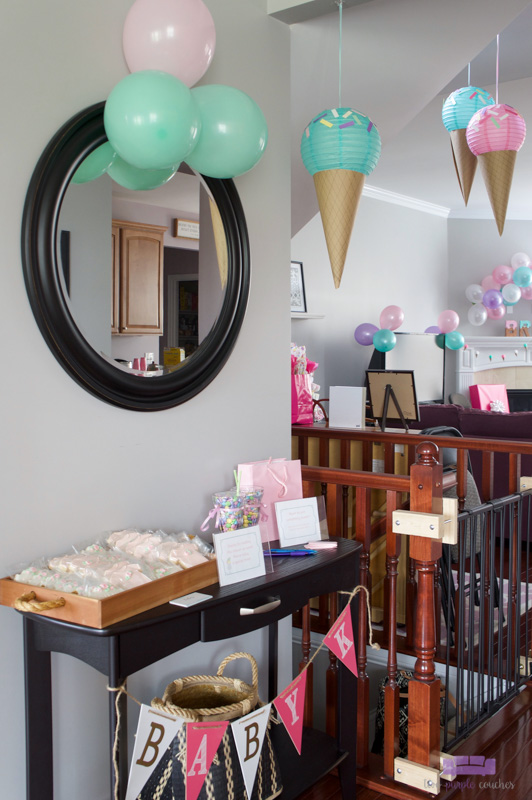 Host a sweet ice cream baby shower with these fun DIY ideas for decorations, cake, a sundae bar and more!
I was so excited to throw my sister-in-law a baby shower early in April! You may remember that she hosted the cutest book themed baby shower for me last year, and I have been looking forward to returning the favor! Well, she and my brother-in-law are expecting their first baby (also a girl!) this month, and as soon as they told us the news, I started brainstorming baby shower theme ideas. Weird, maybe. But I love a fun themed party!
I landed on a "Here's the Scoop" ice cream baby shower theme because my SIL loves ice cream (actually, we both do) and I immediately began thinking of tons of cute ice cream themed decorations to make.
If you saw my daughter's Narwhal Birthday Party post in March, you'll know that my latest obsession is balloon garlands. Since the one for my daughter's party turned out so cute, I had to make another one for the ice cream baby shower to be the focal point on our mantel.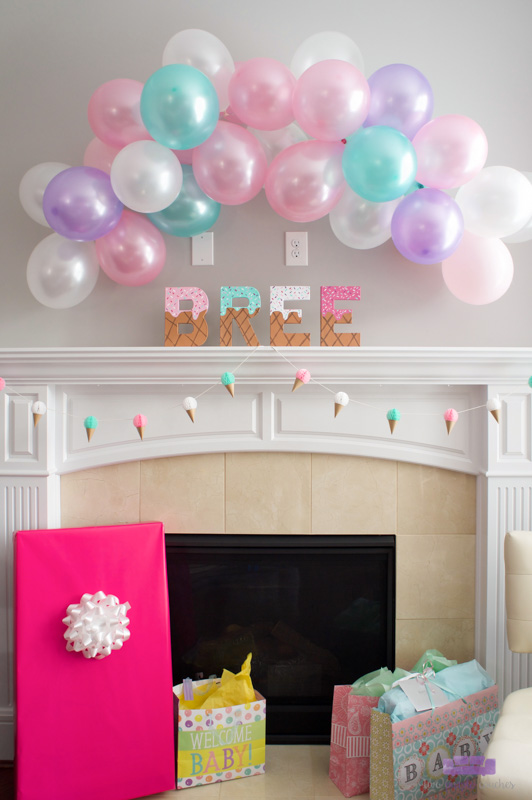 I was able to use some of the leftover balloons I'd bought for my daughter's party, and added in a bunch of pearly white balloons for this garland. Click here for my balloon garland tutorial.
I spelled out my niece's name with these paper mache letters that I painted to look like sugar cones topped with scoops of ice cream and sprinkles.
While searching for ice cream baby shower ideas, I came across this tutorial from Oh Happy Day for a mini honeycomb garland. It was too cute not to make! I bought the mini honeycombs from the Oh Happy Day shop and used tan card stock cut with my Silhouette Cameo for the cones.
I turned the chalkboard in our kitchen into a cute sign for "Bree's Scoop Shop" complete with an adorable pink striped awning. My MIL had the idea for an awning, and this chalkboard was the perfect spot for it! The awning is made from poster board, and the pink stripes are strips of decorative paper I found on clearance at JoAnn.
The paper lantern ice cream cones also added a festive touch around our house. To make them, I repurposed the paper lantern jellyfish I made for our daughter's party. Click here for the paper lantern jellyfish tutorial.
I set up a game and the favors on our entryway table, so guests could easily join the guessing game and grab a cookie favor on their way in and out.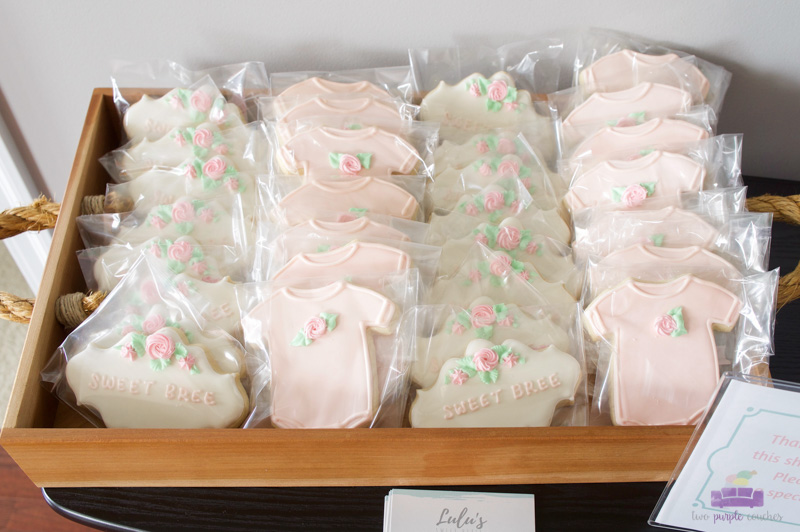 For a simple table centerpiece, I rolled up a few baby washcloths to look like scoops of ice cream on top of sugar cones.
And my MIL made this amazing diaper cake stocked with babycare essentials!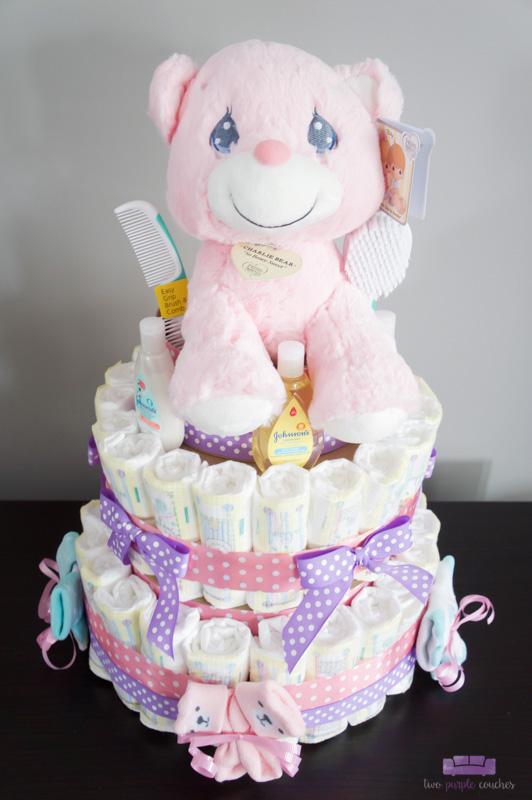 I am so excited for my sister- and brother-in-law and we can't wait to meet that sweet little girl!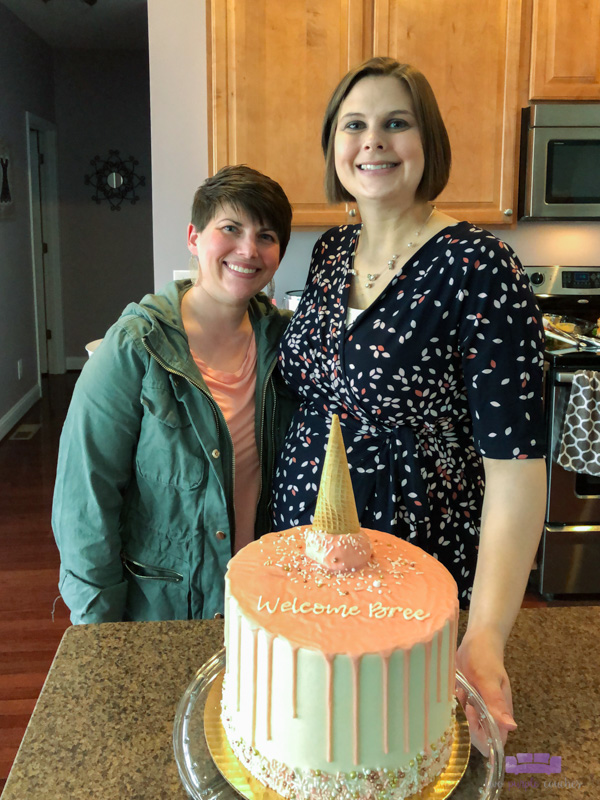 SOURCES:
Here's the Scoop Invitations – Bryna Cumplido via Etsy
Balloons & Paper Lanterns – Party City
Cake and cookie favors – Lulu's Sweet Bites
Mini honeycombs for garland – Oh Happy Day Shop