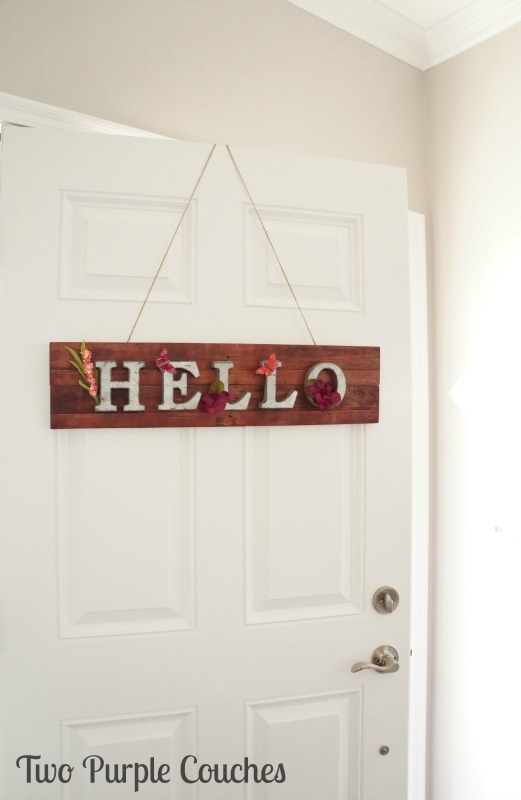 Hello friends! I've got a special post to share with you today because I am joining in on a super fun Spring blog hop! Be sure to scroll down to the bottom of this post to browse through all of the other lovely Spring projects!
Our front door has been in need of something new for Spring. Instead of a wreath, I decided to make a pallet wood sign embellished with metal letters and faux flowers. I absolutely love the way it turned out!
I was inspired by some similar wood signs I saw at JoAnn Fabrics several weeks ago. They weren't my style, but I knew I could make my own version and put my own spin on it. I also decided to go with a shorter greeting, and how appropriate since Adele's song "Hello" seems to be the only thing on the radio right now! Haha!
Here's what I used to I make my pallet wood sign:
two pieces of pallet wood
two smaller pieces of scrap wood (I used 1/4″ thick pieces)
Minwaxy Polyshades in Bombay Mahogany
small galvanized metal letters
faux flower stems
butterflies
To assemble my pallet wood sign, I cut two pieces of pallet wood to about 27.5″ long and gave them a thorough sanding to smooth out the surface. Then I flipped them over and used wood glue to adhere two scrap pieces to the back. This is all you need to hold this pallet wood sign together. I added a couple of weights and let the glue dry for several hours.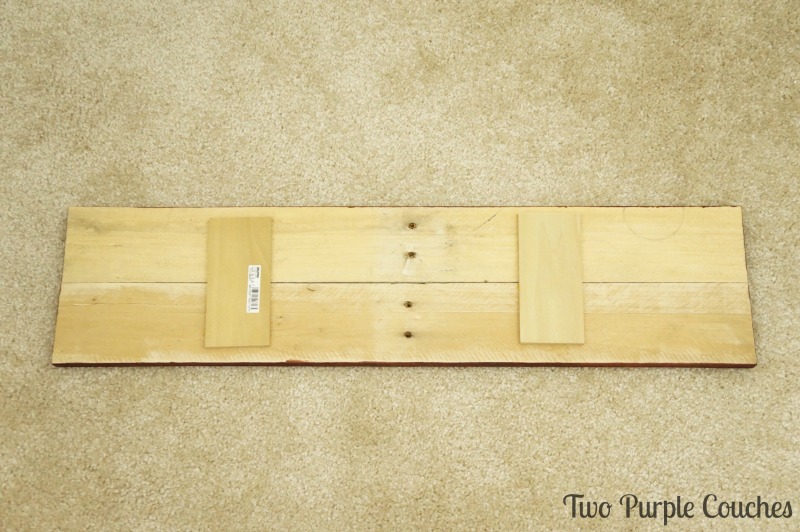 I love the look of wood and metal together, so I decided to stain my pallet wood sign. I used two light coats of Minwax Polyshades in Bombay Mahogany. Isn't this color gorgeous!?
Once the stain was completely dry, I was ready to add these galvanized metal letters I found at Michaels.
The back of each letter has a small tab so that they can be hung with a nail. But since I want to hang this sign on our front door, I needed a more secure way to attach the letters. I found some scraps of Styrofoam, cut them to fit the backs of the letters, then hot glued them down. Once dry, I hot glued the letters to the pallet wood sign. I am hoping that this holds up!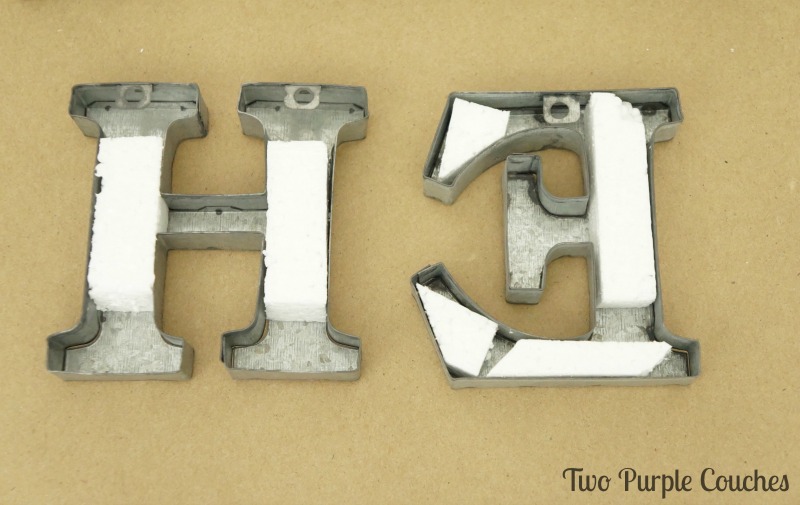 Now the last step of making this sign was to add some Springy faux flower and butterfly embellishments! I knew I wanted to add some flowers to the inside of the "O". For each of the other letters, I alternated between flowers and butterflies for some variation.
For hanging, I attached two screw eyes to the back of the pallet wood sign, then tied on a piece of twine.
Here's a close up of one of the letters: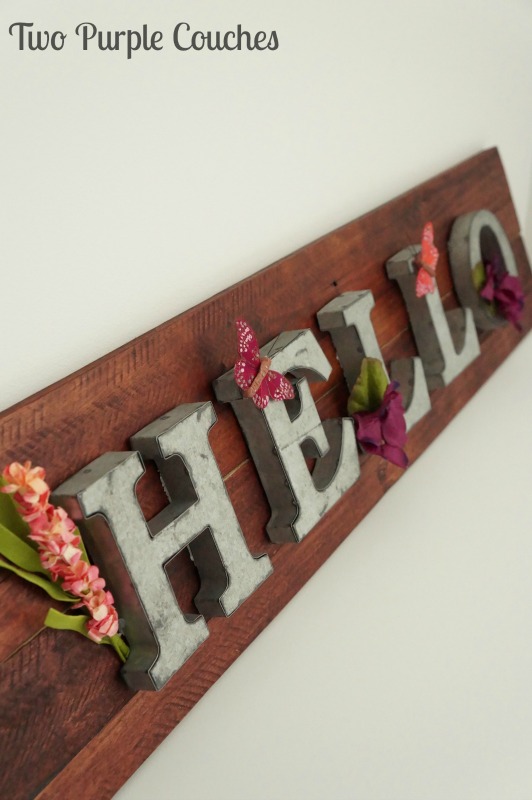 Our front door is all ready for Spring; now we just need some green grass and a few flowers to start popping up!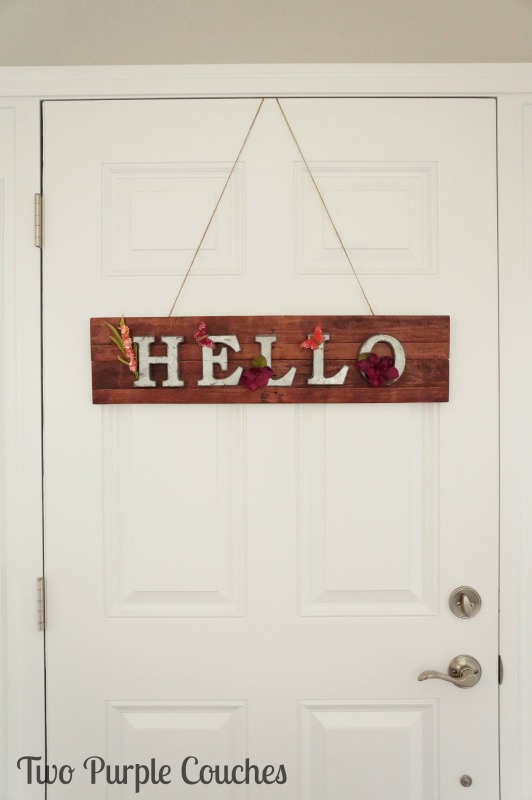 Sharing with: Inspiration Monday /  Lou Lou Girls Fabulous Party
There are tons of other Spring projects joining up for Hometalk's #DIYMySpring Blog Hop! Browse around and get inspired!