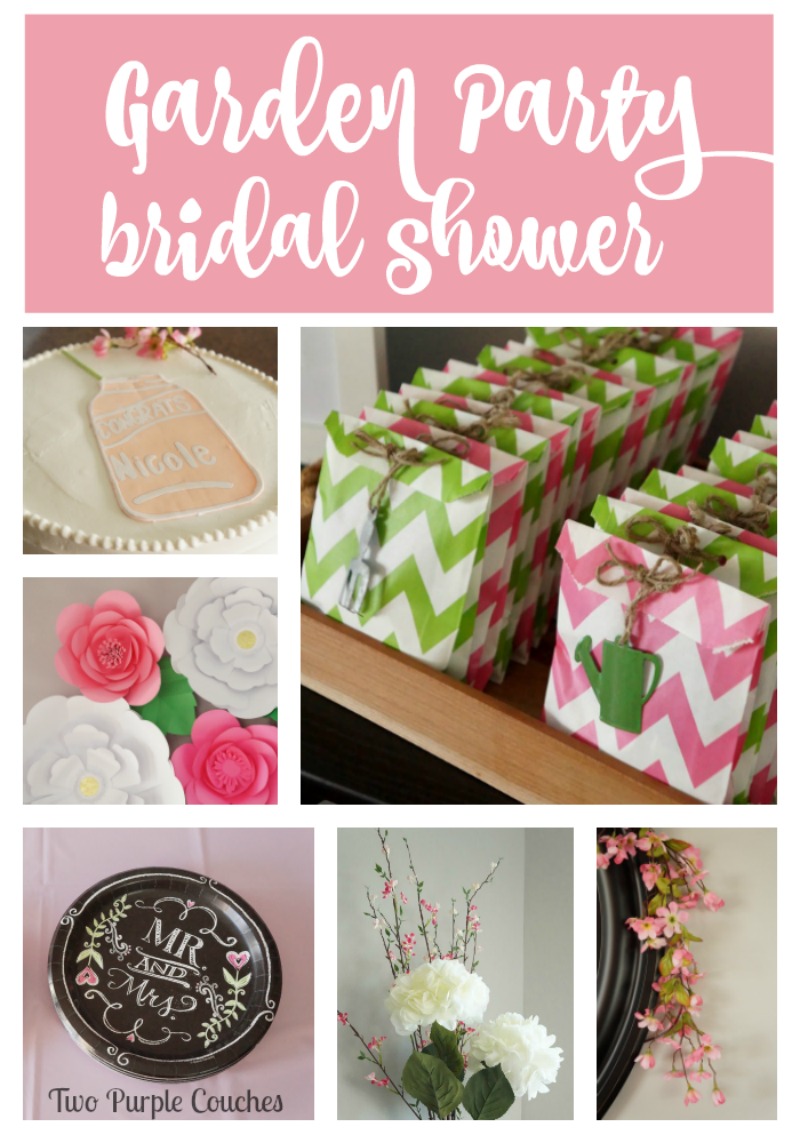 A few weekends ago, I had the honor of hosting my first bridal shower for my future sister-in-law. Her garden party bridal shower was a huge hit, and I am so excited to share it with you today.
Her wedding is going to be a rustic-glam theme, so I played off of that idea a bit and, since it's Spring, decided to throw her a Rustic Garden Party themed bridal shower. I found these absolutely perfect invitations on Minted to set the tone for the afternoon: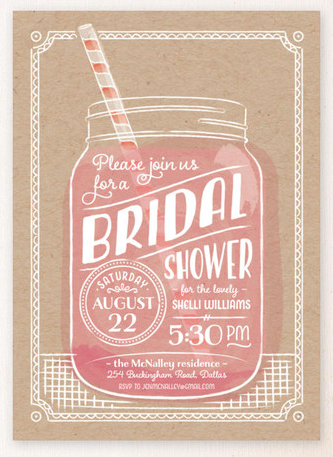 Summer Sippin' Bridal Shower Invitation
Then I turned my attentions to the decorations. I decided on a pink and green color palette with plenty of florals, of course!
To welcome guests, I draped a vine of small pink flowers across the mirror in our entryway. On our entry console table, I set up a rustic wood tray to hold the party favors, like I did for the baby shower I hosted back in February.
I'll be sharing a separate tutorial for the favors soon, but to go along with the garden party theme, each bag held a seed packet and a chalkboard plant marker that I made myself.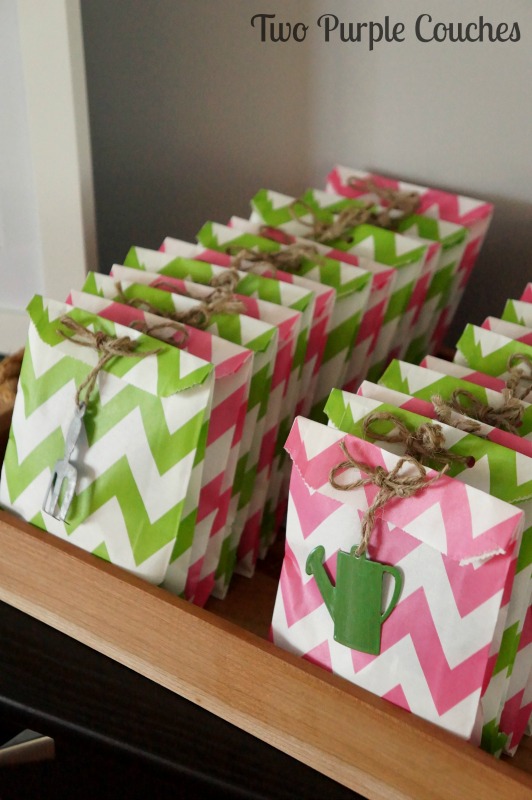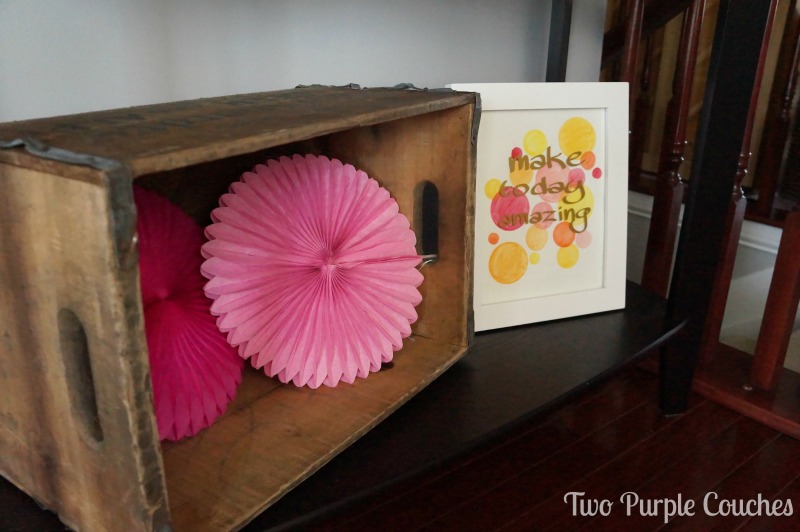 Moving into our family room, the hubs was kind enough to swag tulle from the ceiling again like we did for my Roaring Twenties party. And actually, the tulle and the paper lanterns in the center were all his idea! He was really excited about these and insisted that we go all out and hang this up. He also added pink "confetti" in the tulle that we punched out of paper left over from another one of our crafty projects.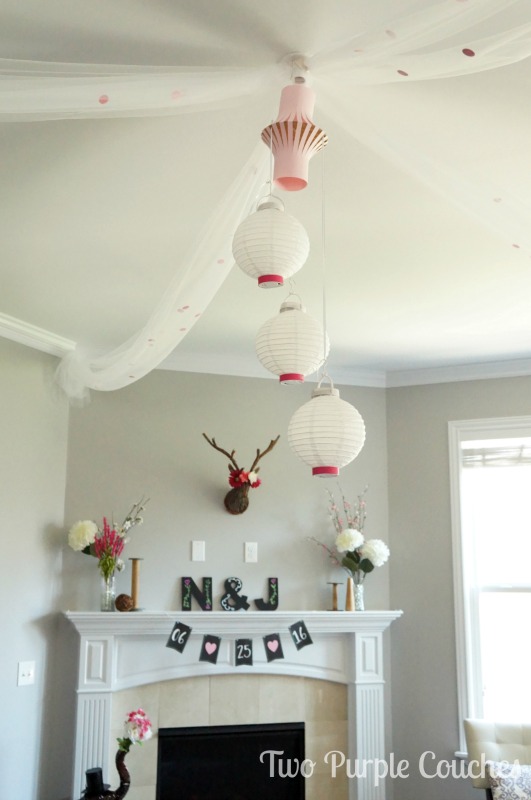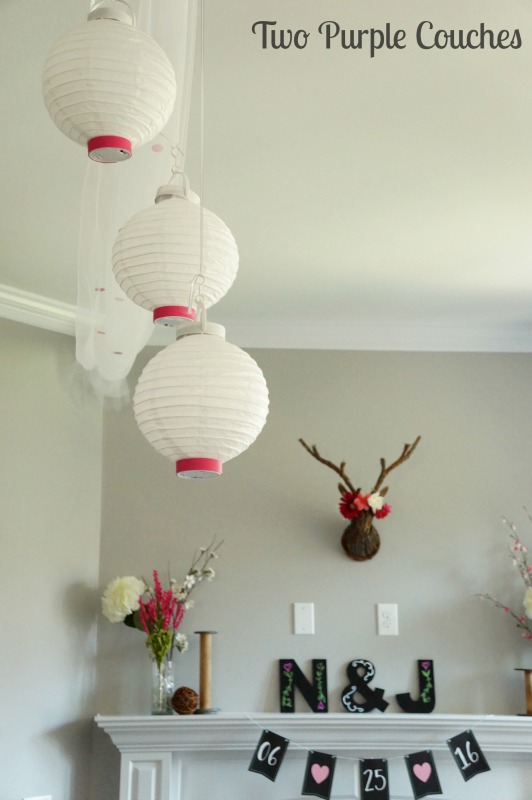 On our mantel, I paired a couple of faux flower arrangements with some vintage spools. I made a chalkboard-style banner with the couple's wedding date and a set of chalkboard letters in their initials (Nicole and Joe). I also made a simple flower "crown" for my grapevine stag by wiring a few flowers together with floral wire.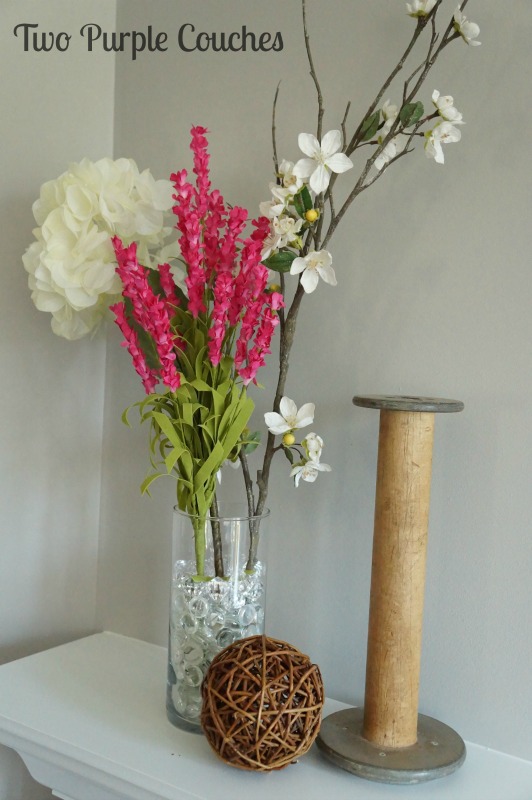 For the food table, I knew I wanted dress up the chalkboard wall in our kitchen. After finding a paper flower kit on clearance at Michaels, I knew exactly what I was going to do to that wall…
I made every one of these paper flowers by hand. They're not really complicated, just time consuming! I'll share more details in an upcoming post, including the templates I found. But I am completely smitten with how they turned out. These are staying up in the kitchen for a little while, and then I'll move them up to my craft room, because I can't bear to pack them away!
I'll leave you with a few final details from the day: hand-lettered paper straw flags, the incredibly delicious cake, and the cute chalkboard-style plates I found!
The shower was a huge success; we definitely spoiled the bride! I'll be sharing more of the DIY details in the weeks to come, so keep your eyes peeled for those posts, or sign up to be notified when a new post goes live so you don't miss out! Just scroll up to the top of this page, and you see the "subscribe" field to enter your email address.
Sharing with: Shabbilicious Friday