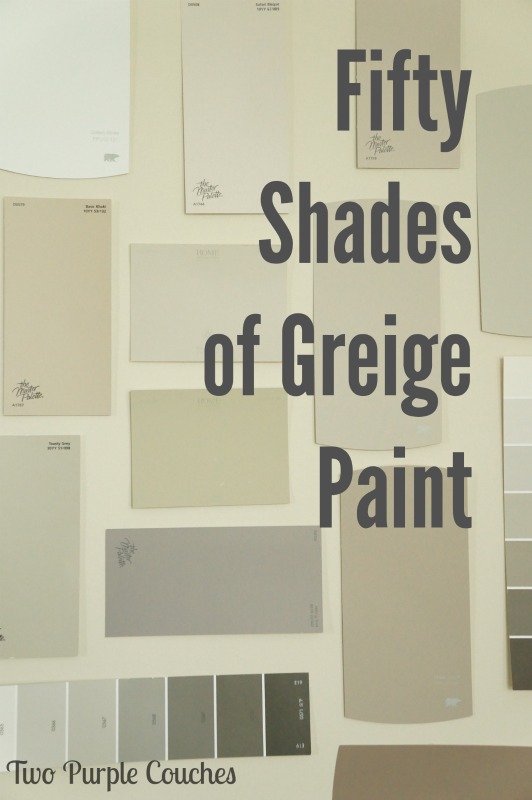 Sorry, sorry. That was a terrible pun. But I just couldn't help myself. It was right there, dangling its perfect punny-ness in my face. And I had to do it. Forgive me?
But in all seriousness, there are some exciting happenings in our master bedroom… ohmygawwwwwd, this pun just took a terrible, terrible turn…
How about I just start over?
One more room in our home is about to be banished of Builder Beige! And instead, replaced with the perfect Greige paint!
What is greige? It's the perfect blend of gray and beige, resulting in a warm, friendly, more classic color. I know it sounds like replacing our Builder Beige with greige paint isn't really an upgrade, but it will be!
As much as I would love another gray room in our home, I think we have plenty already. Our entryway and family room are Natural Gray by Behr, and our stairs and second floor hallway are Moondance by Olympic. With the hallway leading right into our bedroom, Tom and I both felt there needed to be a greater color difference between these two spaces.
The other key element we're taking into consideration is our bedding. I've mentioned before that my mom and I were making a queen-size quilt for our bed, and it's finished!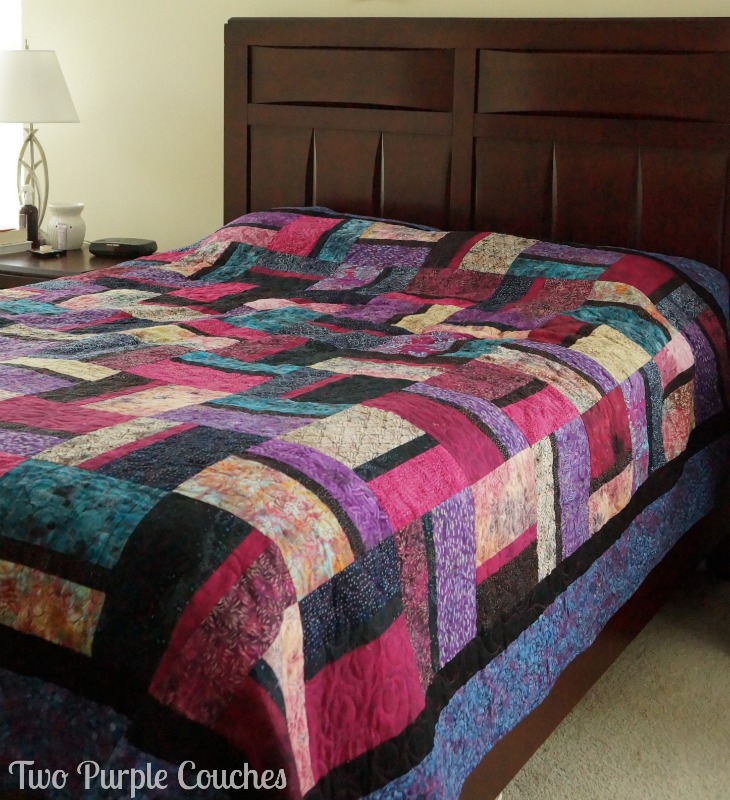 It's made entire of batik fabrics in jewel-toned colors. So in other words, it's bold. And it seems the the tones in the quilt work better with taupe-y colors than with grays.
So where do you start when choosing the perfect greige, or any color, for that matter? Paint swatches. Lots and lots of paint swatches. Ask friends for their recommendations. Look through magazines for inspiration. HGTV Magazine dedicates several pages at the back to showcasing the paints used in that issue. Make a list, then hit up paint and hardware stores to stock up on swatches. The more the merrier at this point.
When I had a good stack going, I started taping them to our bedroom walls. Use painters tape so you don't take your current paint off the wall. Even if it's Builder Beige and you want it to go away anyway, you don't want to patch up a lot of holes if you don't have to!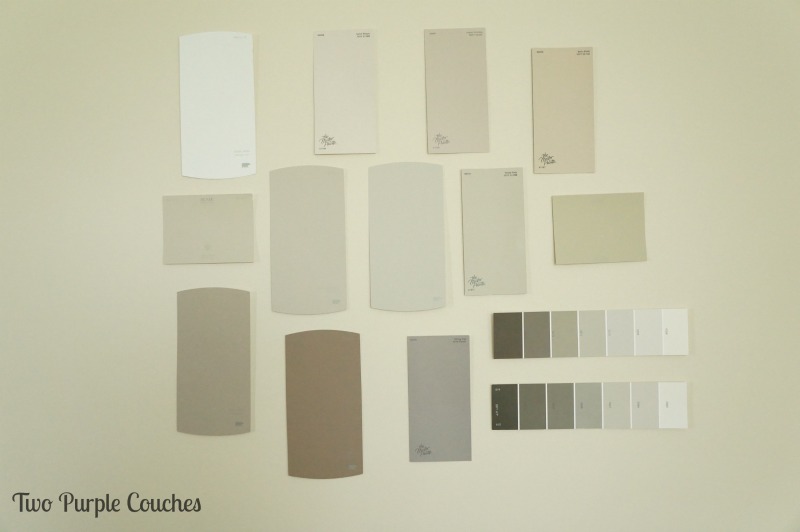 While I'm not looking for a color that matches our new quilt in any way, shape or form (no matchy-matchy, ever!), there were swatches that could immediately be kicked out because they just didn't jive.
As Tom & I started to see swatches we liked, we began moving them around the room: in the sun, next to the door frame, etc. to see how the tonality of the swatch changed in different spots in the room. Which got us to two colors we're liking: Creamy Mushroom and Mesa Taupe, both by Behr, so I picked up two test pots from Home Depot. Trust me, folks, test pots are worth every penny. And they'll only cost you a few! ($2.94 to be exact).
I painted larger swatches onto sheets of card stock and taped them up around our bedroom. You could also paint swatches directly on the wall. We went with card stock because, on the off-chance that the darker color is really dark, we didn't want to risk having to prime the wall if we go with a lighter color.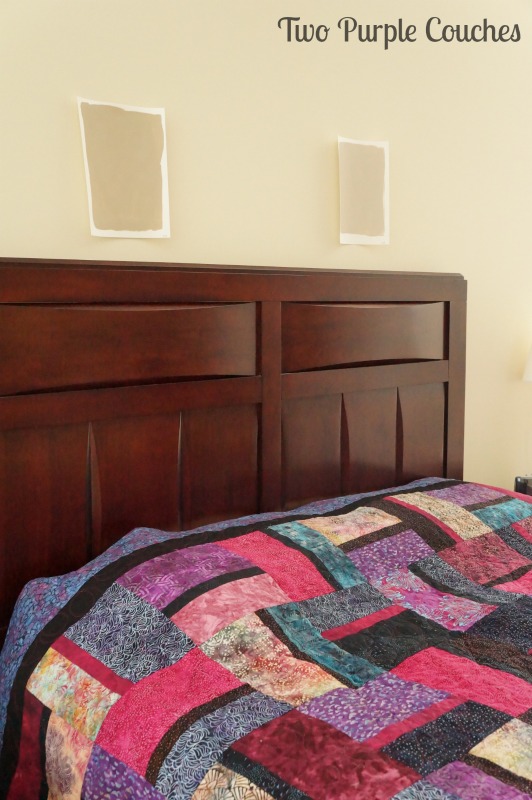 Okay, maybe I didn't look at 50 different swatches, but I came pretty close!
Which one gets your vote? Creamy Mushroom or Mesa Taupe? Is there another greige you'd recommend? We may not be done testing swatches just yet…