The older I get, the more I look forward to and enjoy the Fall season. There's something about the settling in and cozying up: the warm sweaters, dark denim and camel-colored boots that I've come to love. I was really relishing the act of decorating our home for Fall this year, and I'm so excited to share my Fall Home Tour with you today!
I feel like I am finally hitting my decorating groove with this season. I love every nook and cranny, every detail, every texture! This might seem like it should be a no-brainer, but I usually struggle with Fall decor. So to feel like it's all coming together… well, it's a great feeling!
I gathered up so much decorating and styling inspiration at the Country Living Fair this year, that I couldn't wait to get home and put some of my ideas to work. If you ever have the chance to attend one of the four different Fairs, do it! I can't stress it enough! There is such a variety of vendors, and they all decorate their spaces so, so beautifully. Like little worlds of vintage and handcrafted goodness for you to get lost in.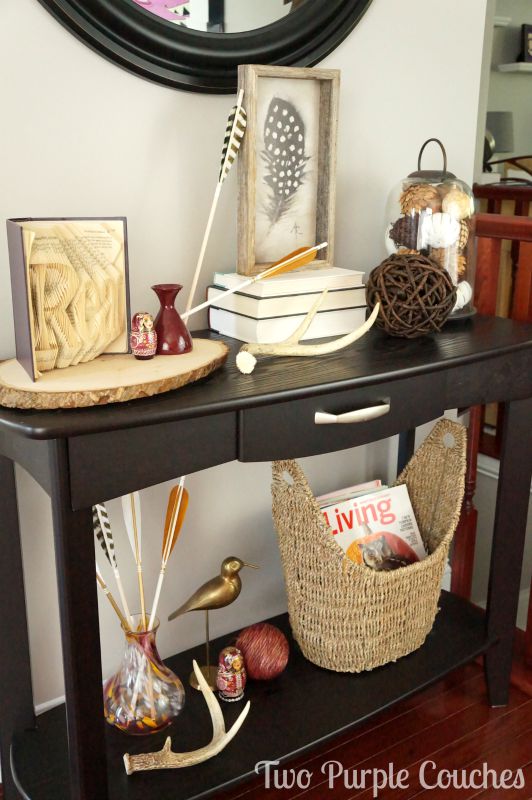 I am developing a "thing" for feathers. I've had these feathered arrows for several years now, and picked up this gorgeous feather painting at the Country Living Fair from Mary Gregory Studio, after pining after since last year's Fair.
My inner word nerd can never get enough book and book page art. The message of this one was too perfect to pass up. Oh, and the hardcover is purple, so there's that, too (wink).
Let's head into our family room, shall we? You've already seen my Fall mantel, but I've added a lot of other seasonal touches to the room.
In years past, I always felt like I had to force reds and oranges into my seasonal decor, but then always worried that it clashed with our colorful couches. This year, I decided to throw traditional out the window and embrace what I love. There's no sense in creating a space that doesn't feel like a reflection of your self and your style. So, I kept my love of purple going strong!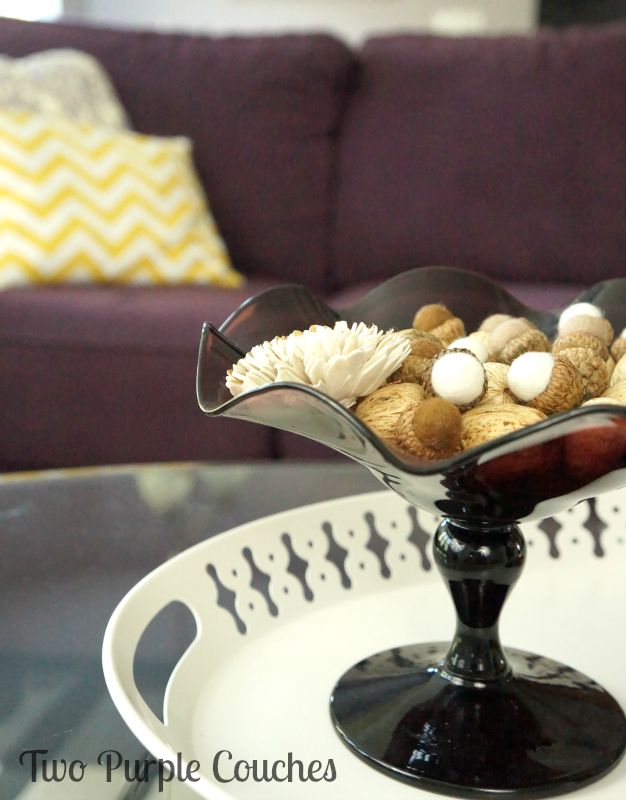 If purple pumpkins are wrong, I don't want to be right!
(you can see how I made these here)
I think I've finally landed on an accurate description for my style: Pier 1 Meets Country Living. A little bit vintage, a little bit eclectic, a little bit chic. Is it weird to think that an old beer crate with a fabric liner embodies your design philosophy? Because I think this one does.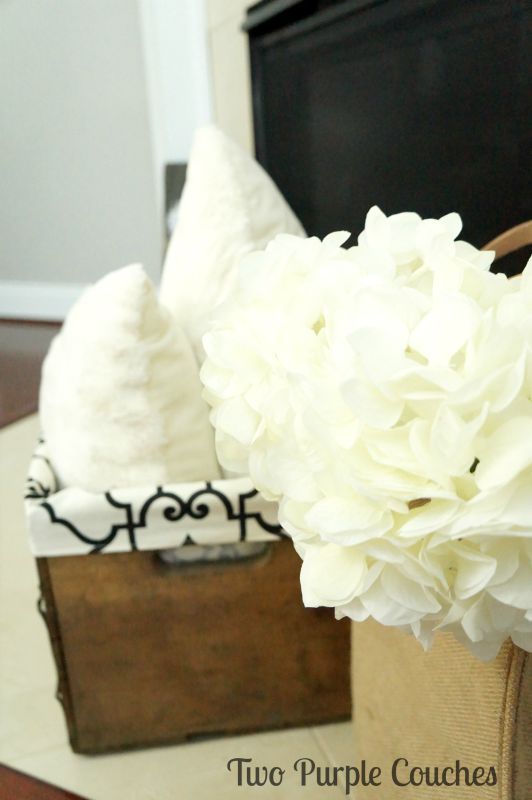 I shared how to make a fabric crate liner here.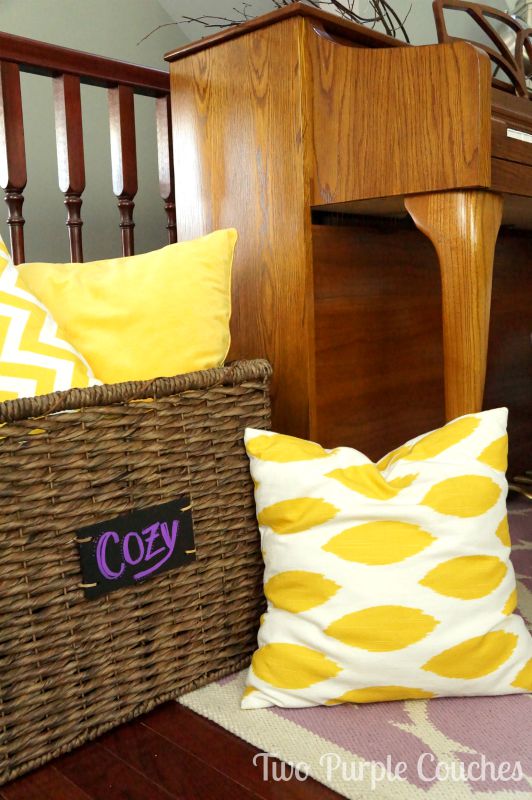 I'm not quite ready to retire my corn-yellow pillows for the season. But they look fantastic piled up in a textured basket until they're ready to be stored away till next Spring.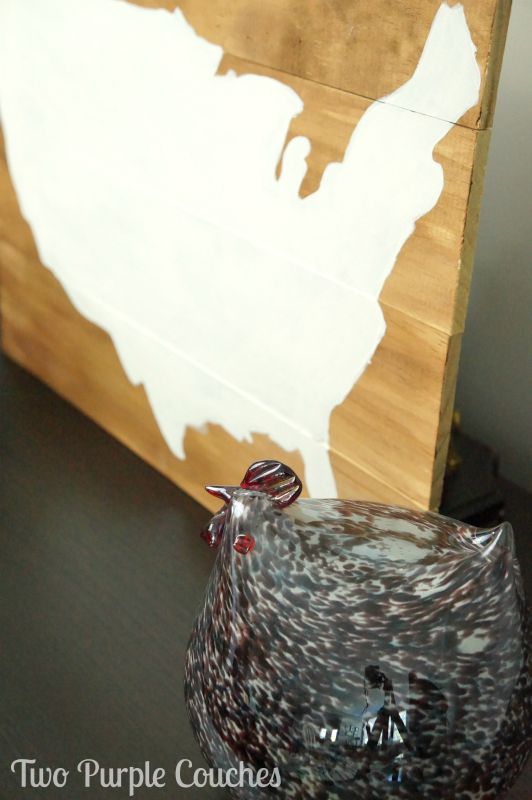 My love of light woods is still going strong. This map is a smaller version of the one I made here.
I barely got this plush throw on the couch before Molly was snuggling up in it. Even though our temperatures are hanging steady in the 80's right now. You might have caught a glimpse of her on Instagram.
That about wraps up my Fall Home Tour! I hope you enjoyed stopping by. I sure enjoyed having you!
Sharing with: Awesome Things Tuesday