You're invited to my Fall Home Tour! Come get inspired with autumn decorating ideas for your entryway, mantel, living space, dining table and more.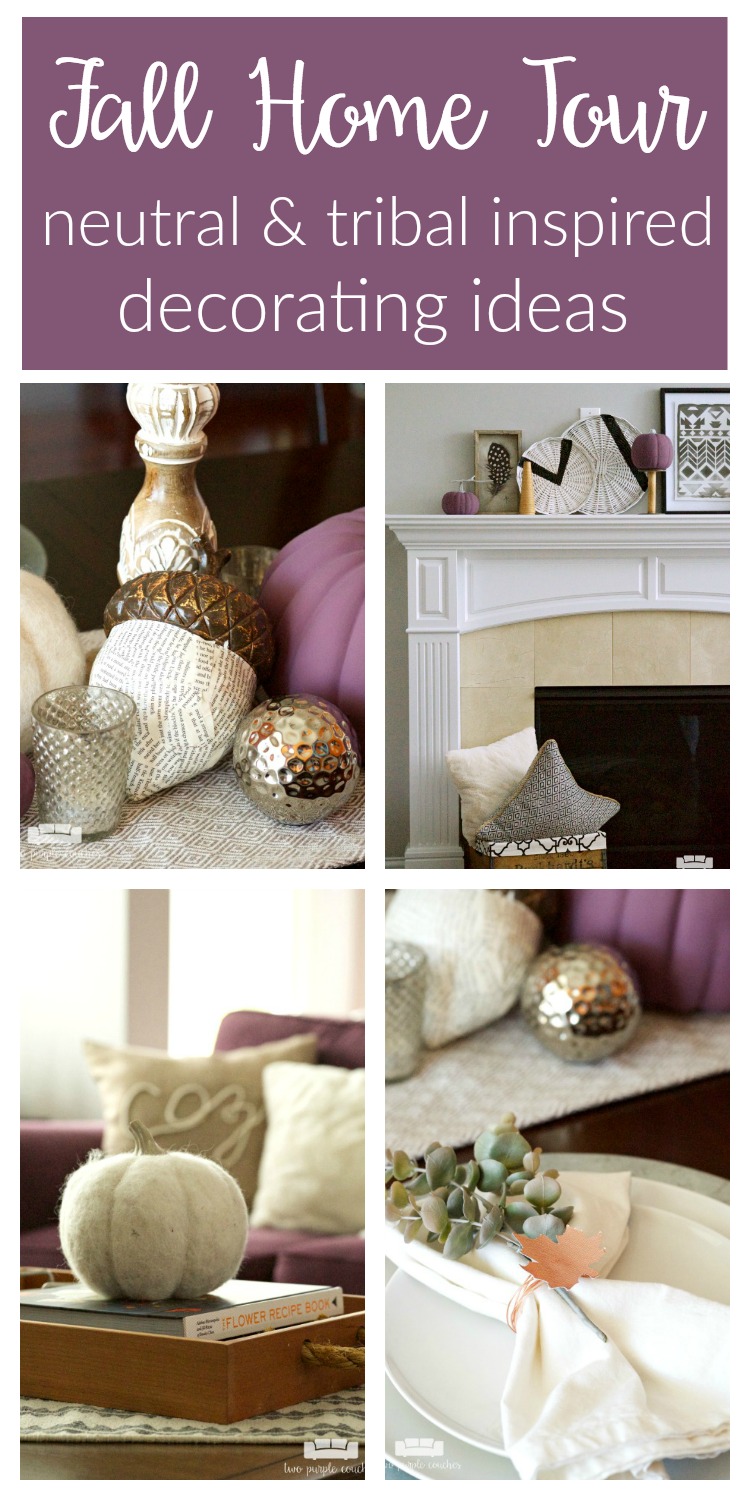 I've been sharing snippets of my fall decor over the past few weeks, but I thought it'd be more convenient to pull all the spaces together into a proper Fall Home Tour to share with you today! I also refreshed our entry console table with some autumn things, so I have that to share as well.
First off, I want to say a huge thank you for all of your well wishes and congratulations on the big news I shared the other day! We're getting more excited as the weeks tick by!
Okay, now onto my Fall Home Tour! Let's start things off with our front porch. Guys, I can't help but smile every single time I pull into our driveway. These colors are so vibrant and cheerful, and who doesn't love to see pumpkins stacked everywhere during the month of October!?
Click here to see more of my festive Fall porch.
Come on inside and let's continue this Fall Home Tour! I refreshed our entry console earlier this week. When I set out to work on it, I was totally stumped. My mind went blank. I shared more in my Instagram Stories and as the suggestions rolled in, my creative juices started flowing again. You guys are always so helpful!
What I ended up with is simple; I arranged some artwork, a book pumpkin, and a new basket, but it suits the season as well as the tribal/boho vibe I'm loving right now.
This post contains some affiliate links for your convenience. Click here to read my full disclosure policy. 
Ampersand Art Print / Wood Block Pumpkin Signs Tutorial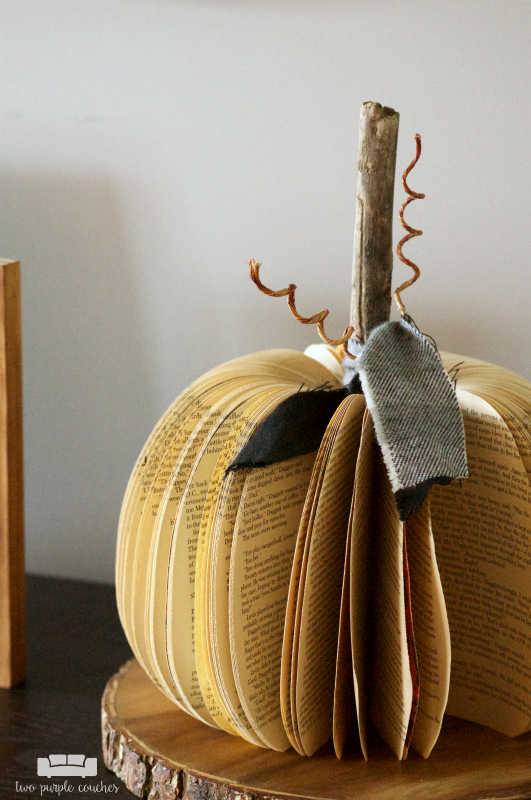 Turning to our dining room, I used natural woods, mercury glass and a few splashes of purple to create a modern Fall table.
Similar natural wood candle pillar here, here and here
Click here to see more of my modern, metallic Fall table.
Heading into our family room, I refreshed our coffee table as well as our mantel. This whole space feels so cozy and I love lighting a candle and snuggling under a throw while we watch whatever game is on or one of our favorite shows.
Maple Serving Tray / The Flower Recipe Book
Click here to see more of my Fall coffee table decorations.
Click here to see more of my tribal Fall mantel.
Have you decorated for the Fall season this year? Are you going with a more traditional palette or are you shaking things up with something unexpected? I love to hear how you like to decorate!