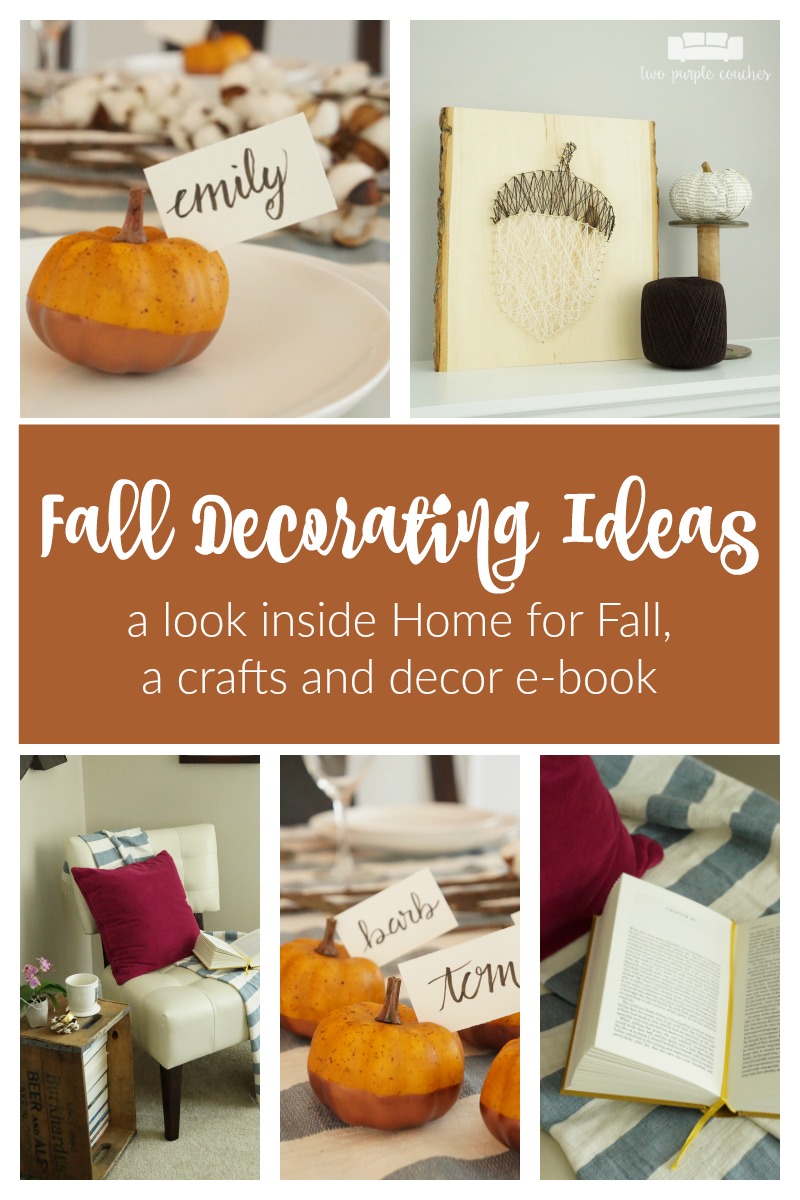 I hate to rush the seasons, but I have to admit that I am really looking forward to fall. Our temperatures have been stifling here this summer, and I won't mind it one bit when the humidity wanes. Fall re-invigorates me and inspires me to freshen up my home. During the summer it's just too hot to be building things or running around redecorating the house!
If you're looking forward to fall, or are on the hunt for a few new fall decorating ideas, you've come to the right place! Today I'd like to give you a peek inside my Home for Fall e-Book and share some of the projects I created especially for it.
I had so much fun brainstorming fall decor and fall crafts idea for this e-Book. And my top priority was making sure that they were equal parts creative and do-able, because no one wants to flip through pages of cool ideas that feel too intimidating to make themselves. I also wanted to use "everyday" supplies that many people probably have on hand, and if they don't, they can easily find at their local craft or home improvement store.
But enough of my blabbing on! You want to check out this sneak peek and get some fresh fall decor ideas, don't you!?
The shorter days and a chill in the air make fall the perfect time to curl up with a good book. I share some tips and ideas for creating the perfect reading nook to enjoy all season long.
Love string art but aren't sure where to start? It's not as tricky as it looks, I promise! My step-by-step string art tutorial breaks down each step with easy instructions.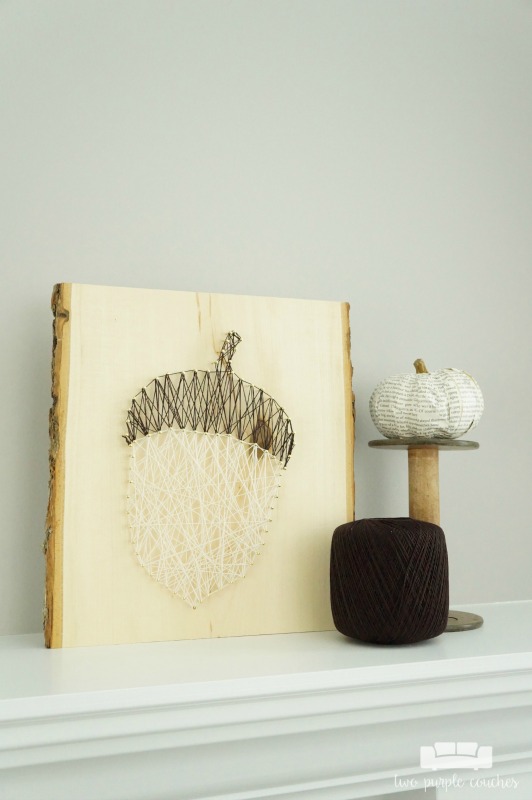 These pumpkin place cards only took me minutes to make! You can choose to personalize them to your decorating style and created a dipped look by painting the bottom half, or leave them natural if that's what you prefer.
These are just a few of the decorating ideas and seasonally-inspired crafts you'll find in our Home for Fall book! There are 5 chapters and 90+ pages that also include outdoor decorating ideas and delectable recipes. No matter your style, you'll find plenty of creative inspiration to help you create a cozy, comfortable home this fall season!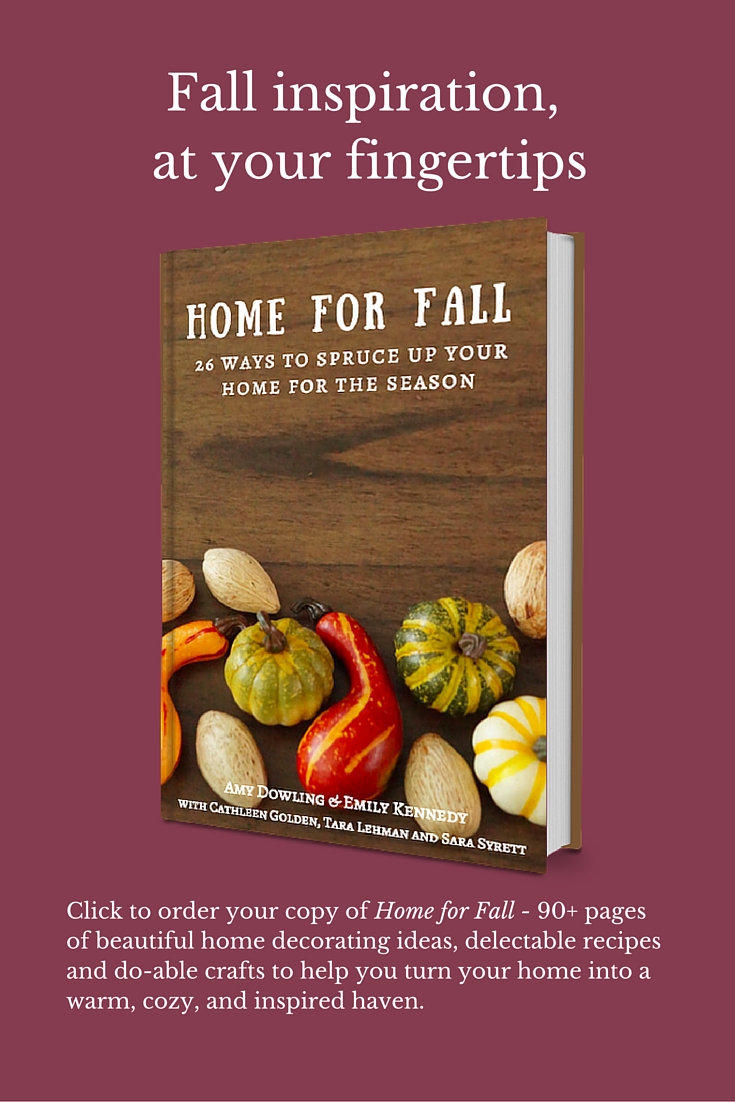 Learn more about Home for Fall here, or if you can't wait to start reading and decorating, reserve your copy here. And don't forget – we've got a special discount happening now! Enter code Back2School at checkout and you'll save 30% off the list price!