There is no better Halloween muse for an English major than Edgar Allan Poe! The whole idea for this mantel started when I sat down to make this ravens book page banner for the October Silhouette Challenge. Antiqued book pages, sparkly black ravens and spooky portraits, all coming together to create this hauntingly festive Halloween mantel decor!
I love books. Any sort of books: hardcover, paperback, old books, new books. I love 'em all. But there are certain books that hold a really special place in my heart, and those are antique books. There is something about holding a really old book in my hands… who else's hands have held this book? How many bookshelves and nightstands has this book sat on over the years? How did the original owners and readers feel while turning its pages?
So far my collection of really old books only includes a 1907 edition of a collection of Jane Austen titles and these: a 10-volume collection of the works of Edgar Allan Poe printed in 1904.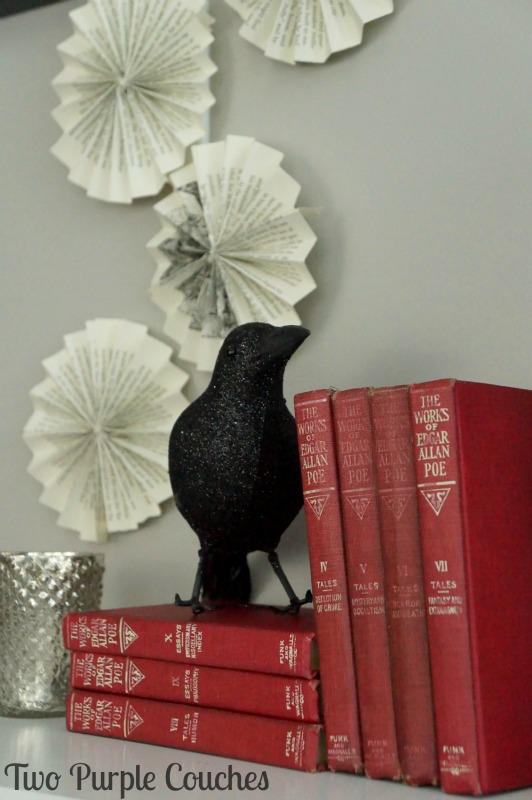 That's right, they're 111 years old… and the perfect inspiration to build my Halloween mantel around! I already had a couple of sparkly black ravens that I bought from Michaels years back. So I paired those up with stacks of my Poe collection and of course, my new book page banner.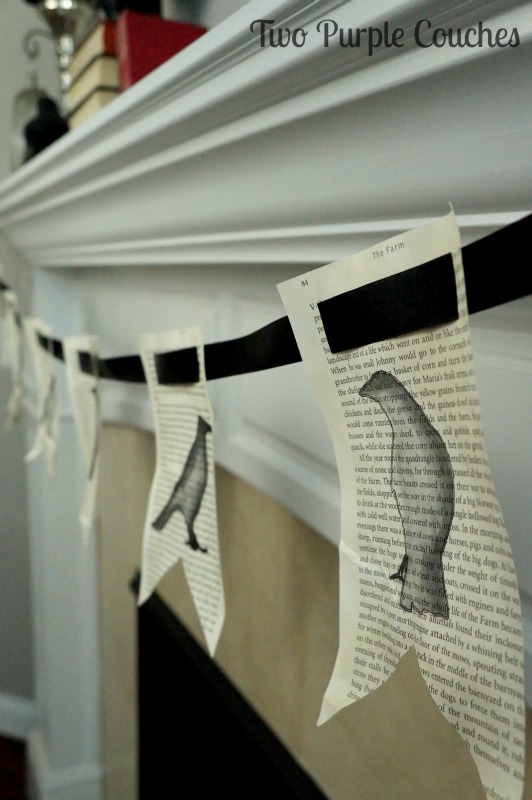 From there, I started shopping our house for other elements I could use: mercury glass for a shimmery antiqued touch, and even though he's not the right author, my glossy black bust of Shakespeare is a perfect fit.
I also had this silver-painted pumpkin on-hand, but it needed something spooky. I found these stretchy pumpkin sleeves at Joann Fabrics last week (they're by Martha Stewart). How's that for a quick and clever decorating idea!?
I always like to anchor my mantel decor with a larger item: usually a frame or a wreath around Christmas. When I saw these ghostly portrait mirror clings (also by Martha Stewart at Joann Fabrics), I knew these would be the perfect addition to my Victorian/literary inspired Halloween decorations. They're a little tricky to photograph, but they look really neat in person. I wish I had a couple of really ornate frames to give them a more authentic look!
I had a lot of fun decorating my mantel with this theme. I may have to venture into more literary-inspired mantels in the future—what do you think?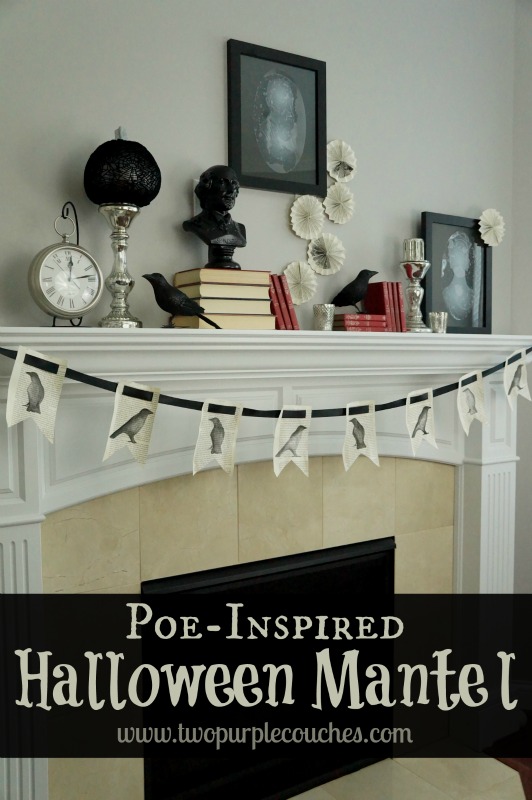 Love this? Check out more literary-inspired projects:  
Pride and Prejudice Subway Art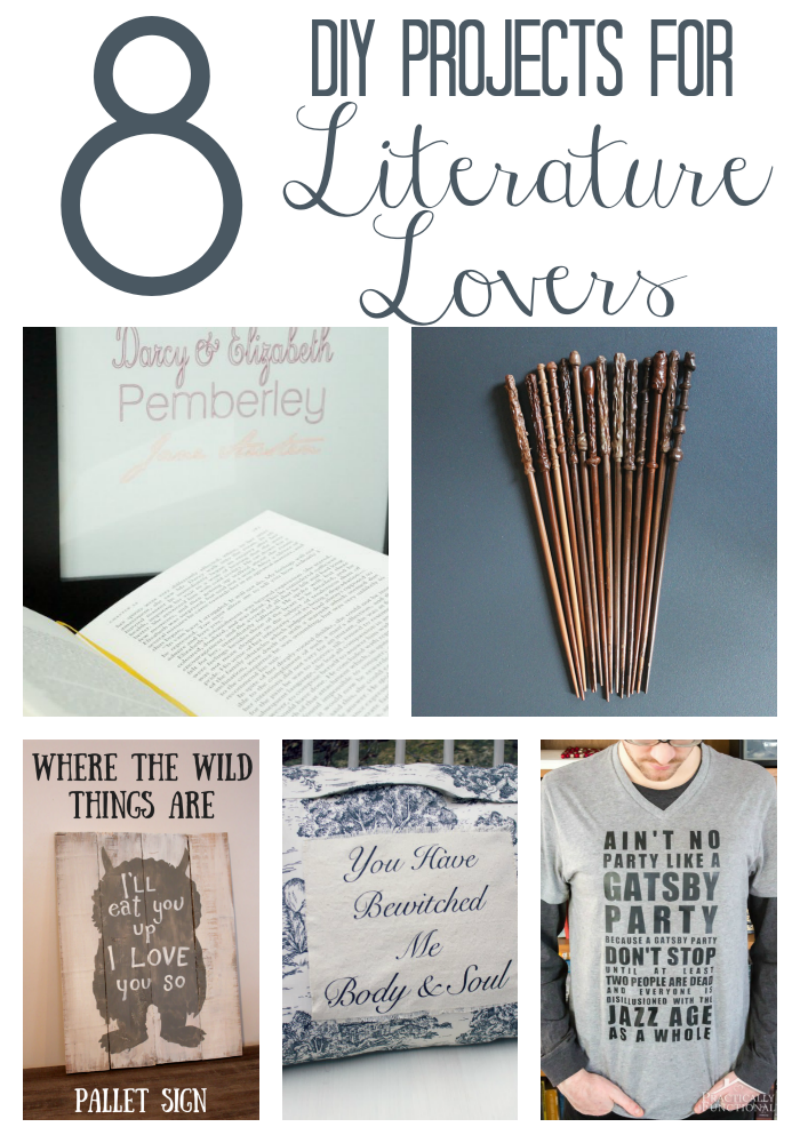 8 DIY Projects for Literature Lovers