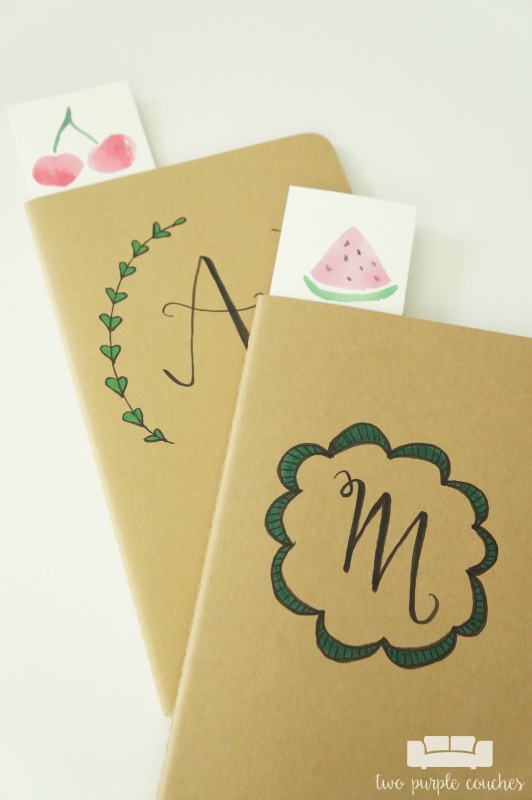 Did you see my recent recap about the Haven Conference? Even though this was my third time attending, it was the first time I roomed with anyone! I can be pretty introverted, and I have to admit, I was a little nervous about sharing a room with two other women for the weekend, but I'm so glad I did! Yes, we stayed up way too late every night talking and swapping stories, but that's a big part of what makes this conference so much fun to attend!
I've seen others bring along blog conference roommate gifts, so I thought I'd do the same. I love putting together gifts and goodies, plus this gave me a good excuse to practice and play around with my hand-lettering!
Before I show you the roommate gifts I put together, let me introduce you to my roommates and tell you a little about them! I shared a room with Amy from My Life from Home and Michelle from Weekend Craft. Amy and I both live in Cincinnati and met through a mutual real-life friend last summer. We've been friends ever since, meeting up for coffee, hosting craft nights and even teaming up to write an e-Book together! (psst – you can save 30% right now with our special Back2School code!) Amy blogs about home, crafts, food and fashion. She has a gorgeous home and a knack for neutral, farmhouse decor. I also love her eye for fashion and how she mixes statement jewelry with casual, comfortable pieces.
Michelle and I met at Haven in 2014 and we've been friends ever since. We both love crafting and DIY, and have similar professional backgrounds in branding and design! Michelle is a master of Silhouette crafts, pallet projects and just recently bought her first home and is working on an incredible kitchen makeover all on her own!
Roommate gifts don't have to be expensive or elaborate. The gift ideas I put together were pretty simple, but personalized to Amy and Michelle. I found a few plain journals in my craft stash and decided to hand-letter their monograms on the cover.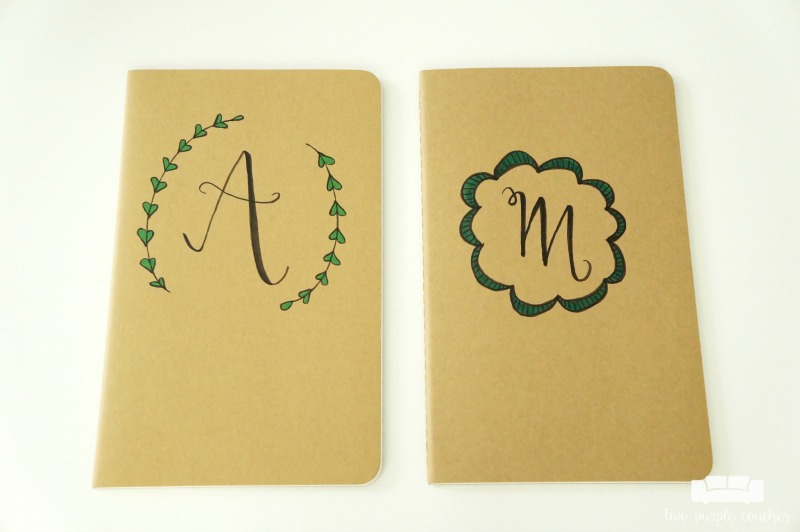 To go with the personalized journals, I gathered up a variety of items from the Michaels dollar section, like blank notecards, a cute mason jar chalkboard tag, pencils, etc. I also tucked one of my fruity watercolor bookmarks into each of the journals (find that tutorial here).
I like keeping plain gift bags on hand, and these are easy to embellish and personalize, too. I added some colorful floral embellishments with my Tombow markers and my conference roommate gifts were ready for giving!
If you're looking for other gift ideas for your roommates, you could add lip balm, hand lotion or sanitizer, tissues, snacks or chocolates, a gift card, drink tumblers, or nail polish, just to name a few. It's certainly not required to give gifts to your conference roommates, but it's a nice gesture, especially if you're meeting each other for the first time.
Don't forget to pin this for later!