Happy Friday Eve, my friends! This idea for DIY table scatter popped into my head yesterday, and I just had to try it out and share it with you. I love table scatter because it adds an extra element of detail to any table setting, and these watercolor Fall leaves are perfect for Thanksgiving. This project is so simple, but it will add a fun pop to the table!
It's been a few weeks since I pulled out my watercolors and I've been wanting to make the time to sit down and paint. This project was a good excuse to do just that (wink). This post contains some affiliate links for your convenience. Click here to read my full disclosure policy. 
How to make watercolor leaves for table scatter
Materials Needed:
Tutorial:
1.) Prepare your workspace with one sheet of watercolor paper, your palette of watercolor paints, and a glass of clean water.
2.) Dip a paintbrush in water, then into one of the yellow palettes, and start adding swatches of color across the paper. Continue with other shades of yellows, oranges and reds until the whole page is covered. I like to mix and blend the colors as I go—you can get some really unique hues this way.
3.) While my watercolors were drying, I opened Silhouette Studio to create the leaf shapes. I had a maple leaf in my library already, so I just re-sized  it (to about 1.5″ square) and duplicated it until I filled the page.
4.) When I was ready to cut, I changed my cut settings based on some tips for 140lb watercolor paper that I found on the Silhouette America blog (see it here). I set my blade to 8, speed to 2, thickness to 15 and checked the "double cut" box. I was nervous that the blade would cut through my mat, too, but I had no issues! These settings worked perfectly.
Once I weeded (and admired!) all of my pretty watercolor leaves, they were ready to become table scatter. There is no science to table scatter—that's why it's called "scatter". Just drop it around the table, the place settings and across the center!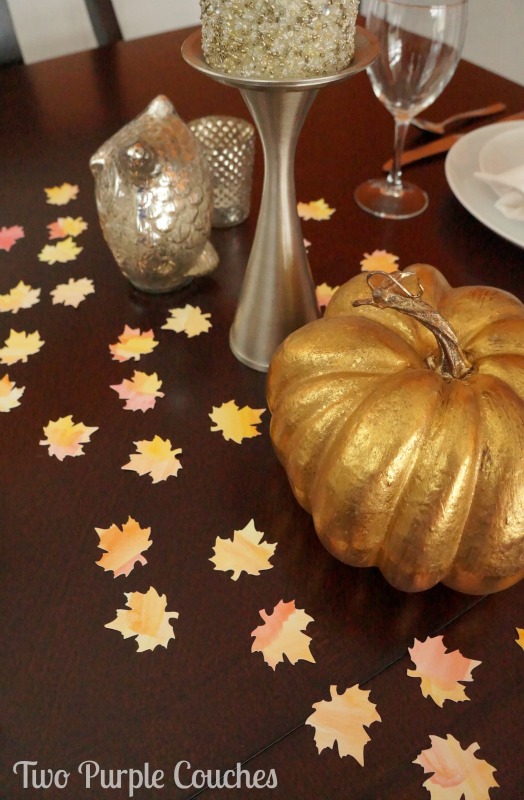 I love all of the variations of color and depth in these leaves. This has to be my favorite thing about watercolor—you can create so much depth and so many interesting blends of colors with just water and paint!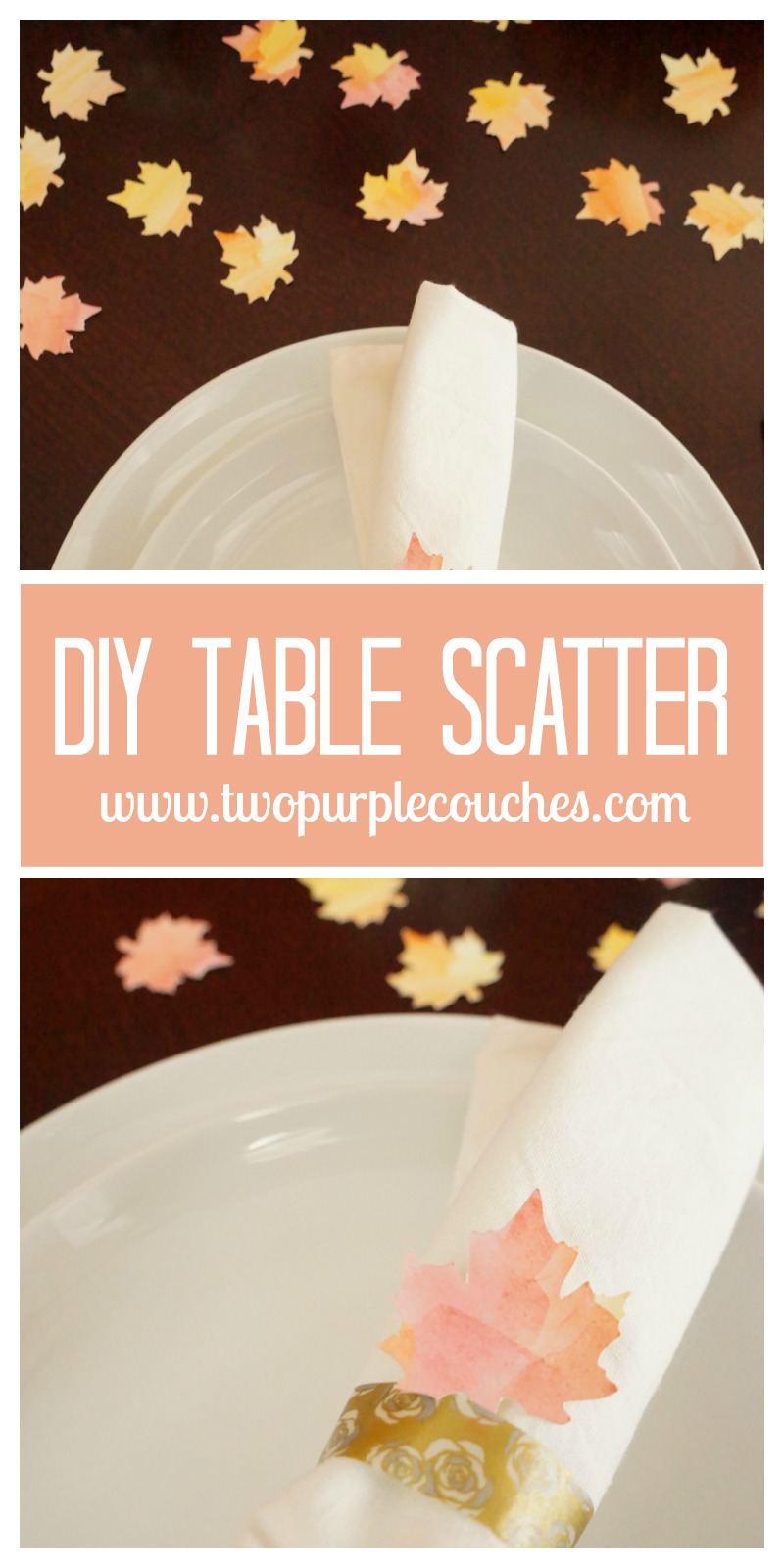 Like this? Check out a few more Watercolor Projects:
Abstract Watercolor and Leaf Art (you can make this in minutes!)
Watercolor and Vinyl Quote Art
Sharing with: Home Decor & More / Work It Wednesday